Climate alarmism is doing terrible damage to the young
Young people are told their lives are over before they've even begun.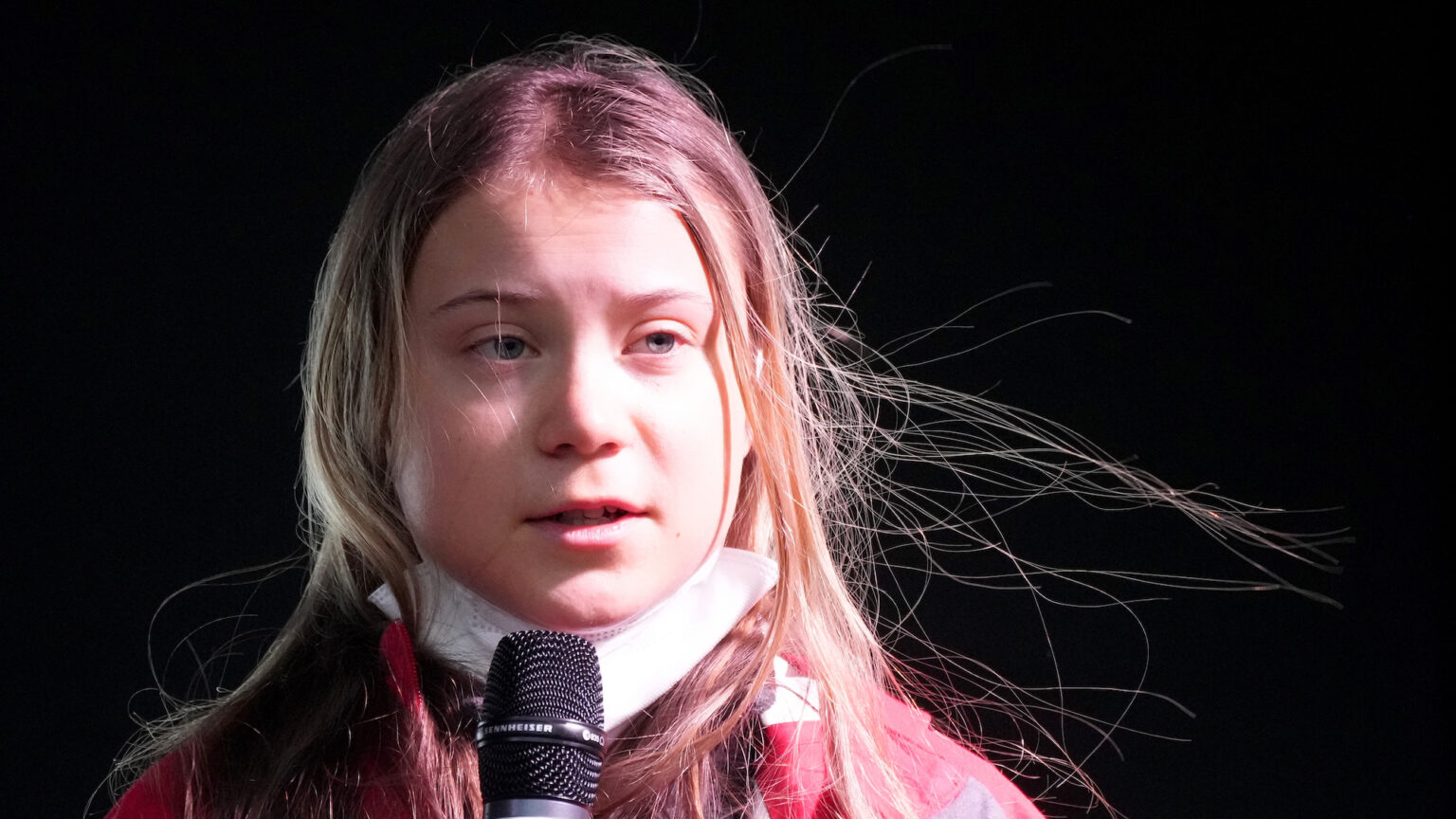 As COP26 demonstrates, the politics of fear is everywhere today. Governments rely on it to encourage citizens to act. And activists exploit it to highlight the supposed urgency of their cause.
All this fear-mongering, however, is having a profound effect on the mindset of teenagers today. It has filled us with fear and guilt, and it has exacerbated our sense of insecurity.
Take Boris Johnson's comments right at the start of COP26. He said that Britain was where climate change began, because it was here that coal-powered steam engines were invented. From this moment, he said, 'the doomsday machine began to tick'. Johnson's attack on our past achievements, including the industrial revolution, exemplified the miserablism of the establishment. His comments denigrated human ingenuity, estranged us from our own history and downplayed the possibility of any positive change.
Given the pessimistic and fearful narratives being peddled from on high, it is no wonder that a University of Bath study from September this year found that 75 per cent of young people think the future is frightening. More disquieting still, 45 per cent said that their climate anxiety and distress is affecting their everyday lives. Add to this the countless studies that show levels of anxiety and depression rising among young people over the past decade, and it is difficult to avoid the conclusion that Generation Z is more fearful than previous generations.
Furthermore, the core environmentalist message, promoted by everyone from Boris Johnson to Greta Thunberg, is that humans only ever have a negative impact on the world. This is not only making today's generation feel guilty – it is also exacerbating our sense of despair. After all, it suggests that it is precisely humanity's attempts to change our world for the better – through industry and progress – that damages the planet. We must therefore strive to limit our actions and impact. While this may be better for the environment, it is a message that thoroughly demoralises those coming of age today. They are being told to stop before they have had a chance to properly get started in life.
The impact of this pessimistic narrative on the young can be seen in the rhetoric of youth activists themselves. Greta Thunberg may condemn politicians for all their 'blah, blah, blah', but she spends most of the time reinforcing their key message – namely, that technological and material progress is no longer possible. Instead, Thunberg and her ilk tell us to sacrifice our own ambitions for the survival of the planet. They say, effectively, that we must stop looking to improve our society and raise our living standards.
By internalising this pessimistic vision, we young people allow our governments to limit and diminish our futures. Contrast the ambitions of trade unions in the late 19th century with those of climate activists today. The trade unions grew out of the working class' desire to advance themselves, to improve their lives. Today's climate activists have no such aspirations. They mainly advocate self-sacrifice.
Despite the strength and passion of the climate movement, it is ultimately self-defeating. It tells us over and over again that we are too late to save ourselves. While it might seem as if youth activists haven't yet given up, the fatalism of their movement will eventually get the better of it. You can't keep pushing people to have a fight if they think they will inevitably lose.
We need to start thinking about how to change the world for the better and create a more hopeful future, rather than always focusing on cutting, limiting and reducing our aspirations. All this does is deprive people the world over of purpose and hope. So, instead of criticising governments for not living up to their own doomsday rhetoric, as climate activists have been doing, we need to push them to invest in science and technology, and improve the lives of their citizens.
It's not fair to blame Generation Z for their pessimism and fearfulness. It's adults who have encouraged young people to despair in the face of problems like climate change, instead of instilling them with hope and ambition through a positive story of human progress. We need to revitalise young people's belief in human ingenuity. We need to restore their faith in the future. And we need to show them that it's possible to move society forward.
To strip young people of their agency and hope, as miserablist politicians and activists are doing, is immoral and unjust. We need to reject their pessimism. And we need to rediscover the belief that it is possible to change the world for the better.
Emma Gilland is a Year 12 student and co-author of The Corona Generation: Coming of Age in a Crisis, written with Jennie Bristow and published by Zero Books. Buy it here.
Picture by: Getty.
To enquire about republishing spiked's content, a right to reply or to request a correction, please contact the managing editor, Viv Regan.