'It's okay to be white' and the madness of identity politics
Why are police treating posters that say 'It's okay to be white' as a hate incident?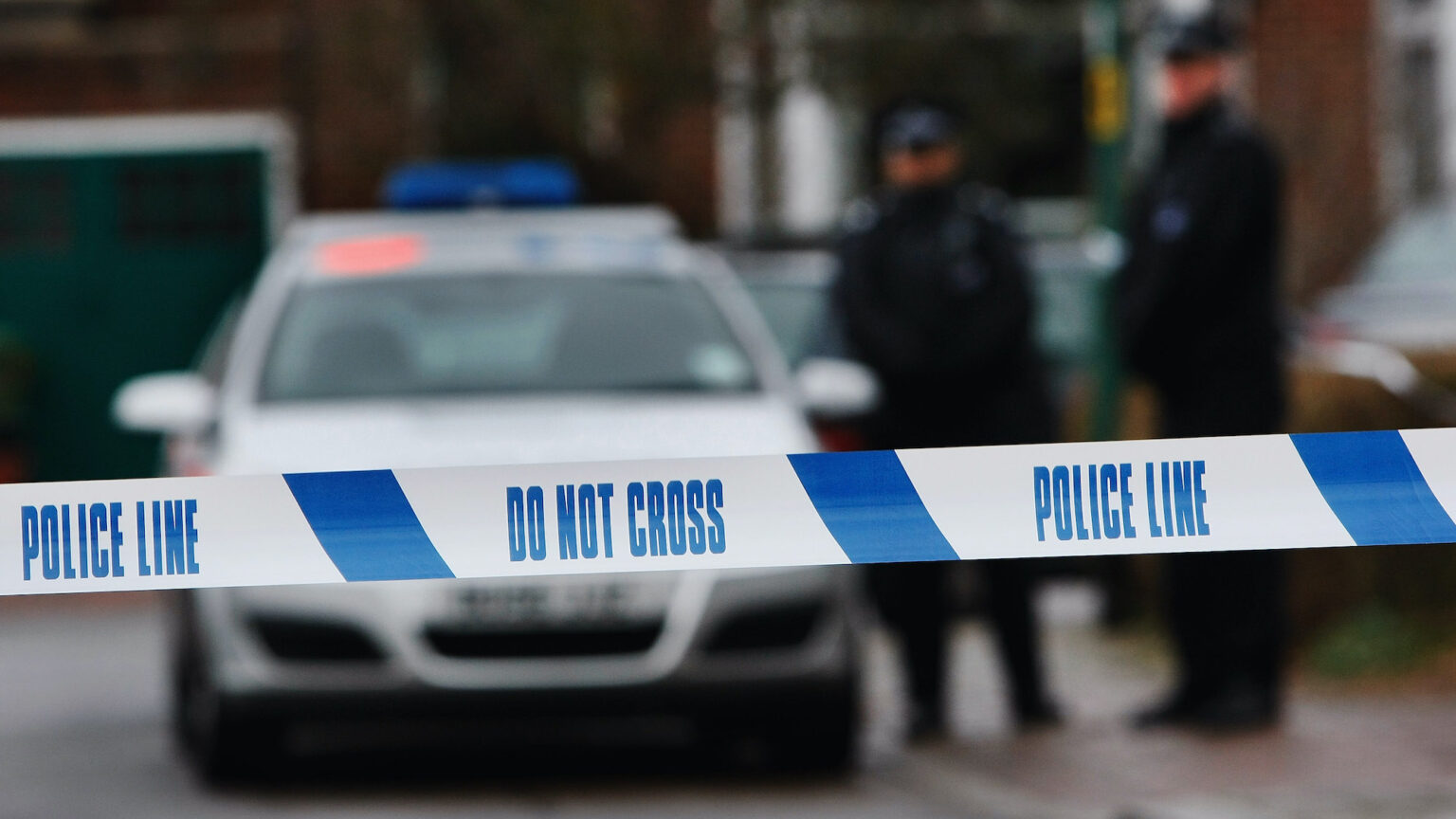 The police seem to be constantly striving to reach new levels of absurdity.
Over the weekend it emerged that they have opened an investigation into posters carrying the phrase, 'It's okay to be white', which appeared on lampposts in two roads in Basingstoke. Hampshire Constabulary is now treating the posters as a 'hate incident', while Basingstoke and Deane Borough Council has arranged for them to be removed.
The posters carry an innocuous, seemingly neutral statement. They assert that there is nothing wrong with a person's immutable characteristics, even if one of these characteristics is his or her white skin. This message, if read literally, is obviously true.
But a Basingstoke resident disagreed. 'These tactics are divisive and they have no place in today's world', she told the BBC. It's a message that is used 'by neo-Nazi groups and white-supremacist groups', she said. 'It started in the US but we have seen it here in the UK.'
The last time I checked, neo-Nazis and white supremacists go a little bit further than simply saying that being white is okay. They tend to call for whites to violently subjugate other races, for instance.
All these posters say is that they think being white is fine, which is hardly a hateful sentiment. Surely, the police have thousands of more pressing concerns than posters featuring such a bland, unobjectionable claim.
There is more to the posters that meets the eye, of course. And herein lies the madness. The slogan originated in America in 2017 as part of a trolling campaign organised on online forum 4chan. It was hoped that putting this inoffensive phrase on posters would rile up liberal leftists, who have a tendency of complaining about 'white men' and who love to rail against 'whiteness' (whatever that is supposed to mean). It was hoped that they would say, explicitly, that it isn't okay to be white.
Unsurprisingly they took the bait. The slogan was widely denounced as an attempt to 'launder white supremacy'. The African-American magazine, the Root, compared the slogan unfavourably to a popular pro-diversity book, It's Okay To Be Different. It accused 'white folks' of having taken this 'beautiful sentiment and distorted it to suit their infinite need to centre themselves'.
Those who are getting riled up by the 'It's ok to be white' posters only have themselves to blame. It is they who have stoked and fostered a politics that explains all of the world's disparities and differences in terms of oppressed and oppressor races. That is what these posters are reacting to.
These racial identitarians are so aggressively obsessed with the idea of white supremacy, an evil they desperately hunt for but never find, that they can even see its presence in an innocuous statement. That a few bland words can cause such terror, and even a police investigation, shows how racialised thinking poisons the mind.
At the same time, the 'It's okay to be white' posters themselves hint at a more worrying development. It seems that some white people are responding to rampant racial identitarianism with their own brand of race-obsessed, woe-is-me victimhood. Such a move will not help us overcome the divisions created by modern identity politics. If anything it is only likely to make them worse.
If we are to rediscover a sense of social solidarity, we need to reject racial thinking in all its forms.
Charlie Peters is a writer. Follow him on Twitter: @CDP1882
Picture by: Getty.
To enquire about republishing spiked's content, a right to reply or to request a correction, please contact the managing editor, Viv Regan.