So much for Boris Johnson's war on woke
Stonewall apparently now has unparalleled access to No10.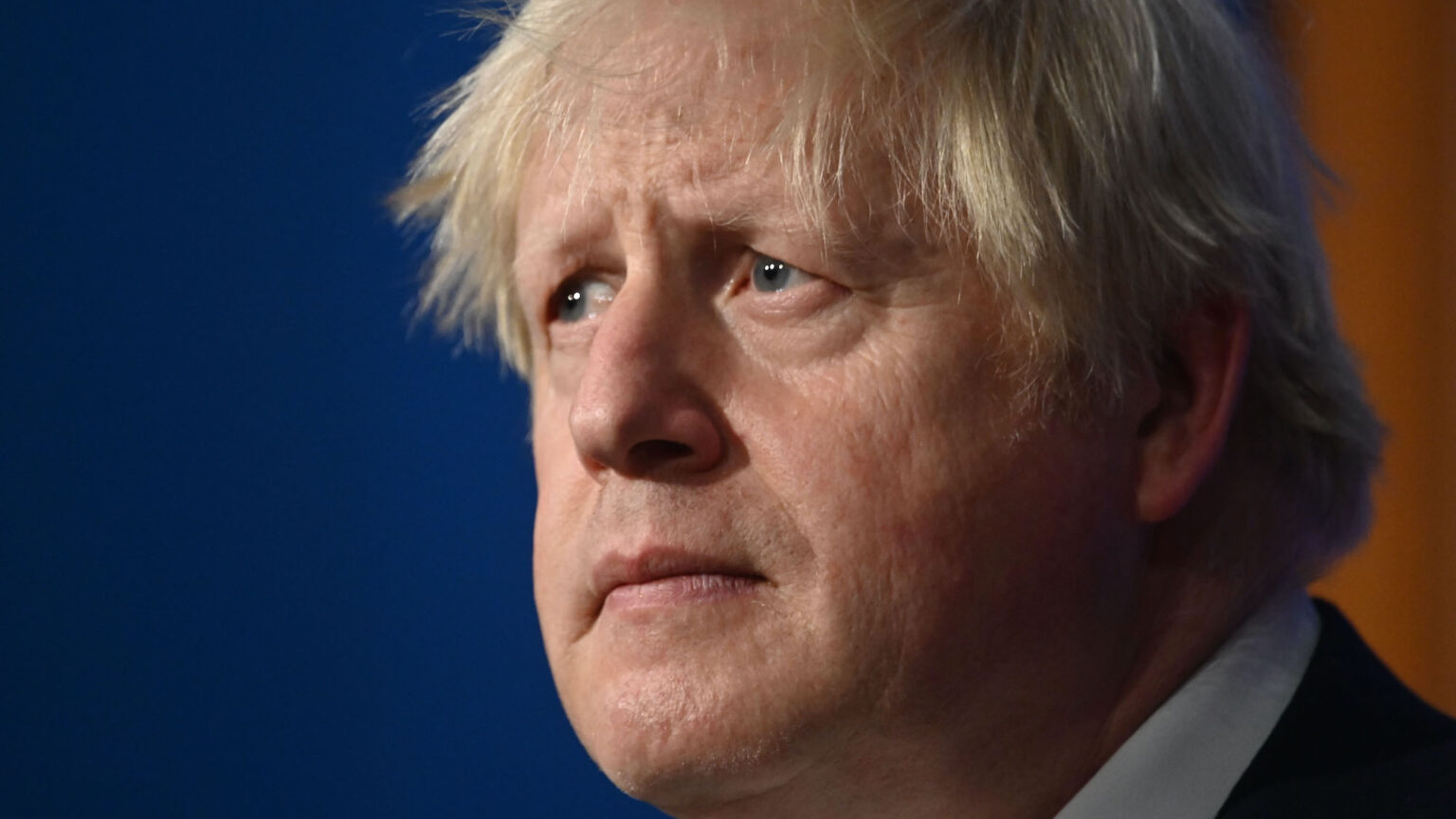 It's time for Boris Johnson to come clean on where he stands in the debate about gender identity. Does he think sex is binary and immutable or that gender is fluid, multiple and all in the mind? Does he support women's sex-based rights or does he think they are trumped by the claims of transgender people? Does he think women's hospital wards, prisons and changing rooms should be the preserve of females or that any man in a frock who fancies a change of scene should be allowed entry? Voters deserve to know.
Right now, it seems that Johnson and his government are trying to have it both ways. The Conservatives are happy to invite the LGB Alliance, a group that champions same-sex attracted people, to their party conference. But then the PM can't quite bring himself to say that only women have a cervix.
No10 is also trying to have it both ways when it comes to trans-activist charity Stonewall. Several major government departments have publicly withdrawn from Stonewall's Diversity Champions programme – ostensibly because of poor value for money, but against a backdrop of concern that Stonewall 'over-interprets' equalities legislation. Meanwhile, Boris's wife, Carrie Johnson, pops up with speeches at events organised by Stonewall, urging the Tories to back transgender rights.
There are times when fence-sitting might be politically useful. Lifting mask mandates but advising people to cover up in crowded spaces is not a bad compromise. 'Levelling up' is a sufficiently vacuous slogan to be all things to all people. And, as we saw in Glasgow this month, there is apparently no contradiction between promoting Net Zero and travelling by private jet. But when it comes to defining what it means to be a woman, there is no room for compromise. Either you know that women are adult human females or you think biology is irrelevant and feelings are all that matter. Yet the Conservative Party seems intent on holding both of these fundamentally contradictory positions at the same time.
According to former prime ministerial aide Nikki da Costa, a group of Boris Johnson's most senior advisers is allowing government policy on trans issues to be dictated by Stonewall. Da Costa, who stepped down as director of legislative affairs in August, claims the prime minister is getting 'skewed' advice from advisers who determine the briefing documents he gets to see and the people he gets to meet. 'There is no other organisation – no business, or charity, no matter how big – that can pick up the phone to a special adviser sitting outside Boris Johnson's office and get that person to speak directly to the prime minister', da Costa said. 'But that is the kind of access that Stonewall has.'
This means that just as Whitehall departments are severing ties with Stonewall, the charity is holding sway at the very top of government – indeed, within the prime minister's own office. Public institutions, from the BBC to the Equalities and Human Rights Commission, may be finally recognising that Stonewall's charters and programmes are highly contested, if not downright pernicious. But within No10, Stonewall remains as influential as ever.
Stonewall is not a political party and has never put up a parliamentary candidate. It has an uncanny ability to bypass democracy. Of course, Stonewall hasn't had to use a battering ram to enter 10 Downing Street. Friends and advisers on the inside have held the door open. We can – and should – expose the role of government advisers and Carrie Johnson in riding roughshod over the electorate in order to pursue their own agenda. But ultimately the buck stops with the prime minister himself. Boris Johnson has chosen to surround himself with woke lobbyists and only he can put them in their place.
Stonewall's reported influence at the heart of government is emblematic of the Conservative Party's conflict with woke values more broadly. Johnson seems to recognise that woke thinking does not play well with the electorate, yet he chooses to surround himself with people who espouse these views. He may sometimes champion MPs like Kemi Badenoch, who has spoken out against critical race theory in schools, but he is closer than ever to the woke cultural elite.
While Johnson may continue to fence-sit for a while yet, one thing is becoming increasingly clear – we cannot trust the Tories to push back against the influence of wokeness over our lives.
Joanna Williams is a spiked columnist and the director of Cieo.
Picture by: Getty.
To enquire about republishing spiked's content, a right to reply or to request a correction, please contact the managing editor, Viv Regan.