Michael Vaughan: guilty until proven innocent
People must not be damned by accusation alone.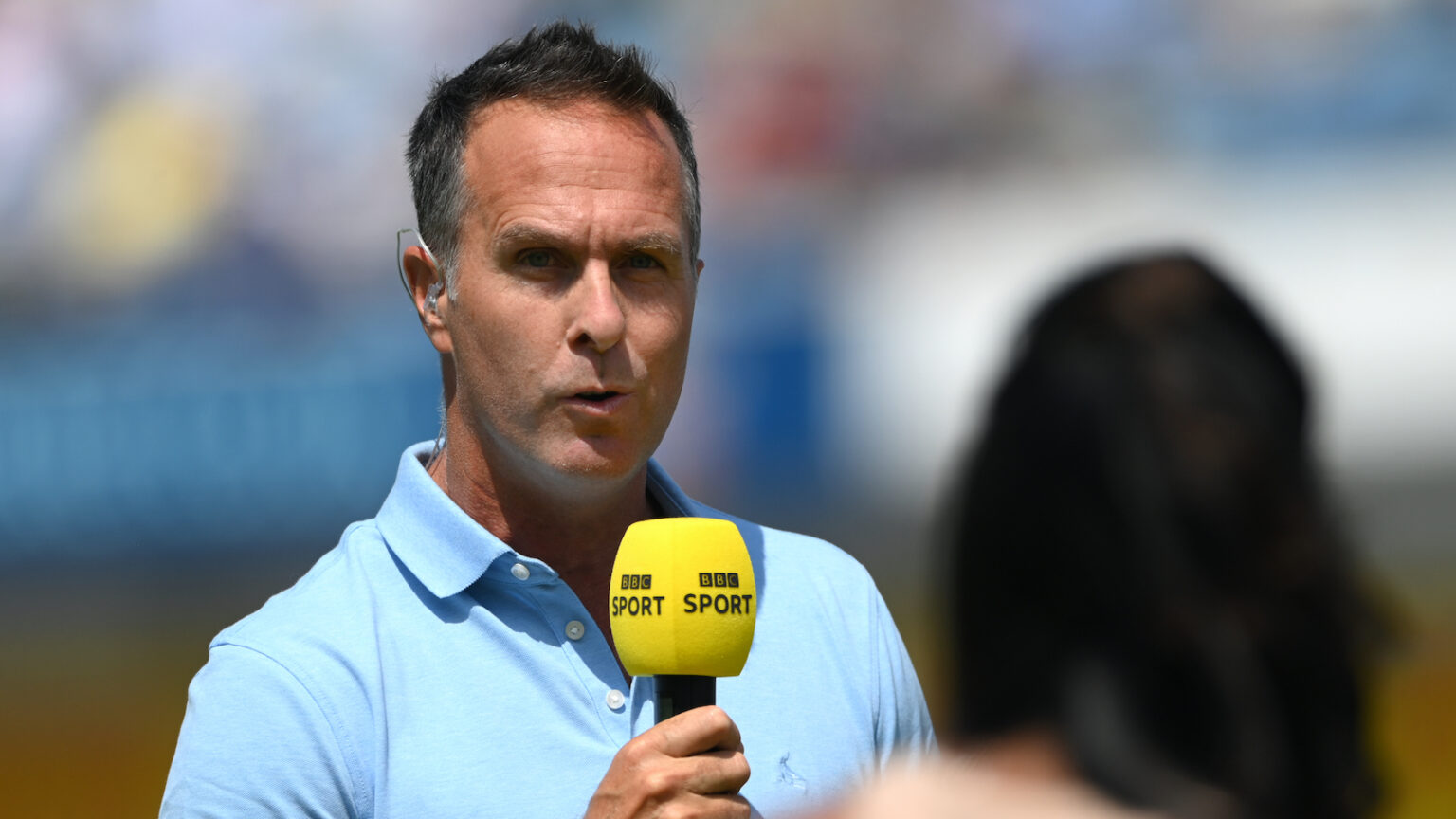 Just like that, cricketer turned cricket pundit Michael Vaughan has been expunged from British airwaves. The former England captain will no longer be included in the BBC's coverage of the Ashes in Australia. BT Sport is rethinking its coverage so as to exclude Vaughan, too. It was due to transmit Fox Australia's feed and commentary. But as Vaughan will be doing coverage for Fox, BT is considering using Fox's footage but its own UK-based commentary team. Earlier this month the BBC also dropped Tuffers and Vaughan, the radio show Vaughan does with Phil Tufnell.
The man who led England to Ashes victory in 2005 has essentially been unpersoned in the English coverage of this year's Ashes, following the racism scandal that has rocked the cricket world in recent weeks. As part of his allegations of racism against Yorkshire County Cricket Club, former Yorkshire bowler Azeem Rafiq claims that, in 2009, Vaughan made a racist comment towards him and three other South Asian players. 'Too many of you lot, we need to do something about it', he alleges Vaughan said. Vaughan has repeatedly denied ever having said this.
No one knows what really happened that day other than those involved. Even so, a short exchange from over a decade ago could easily have been misremembered. Two of the other players involved, Rana Naved-ul-Hasan and Adil Rashid, have backed up Rafiq's claims. But the third player, Ajmal Shahzad, says he has no memory of it. Unless a tape somehow emerges we will never know definitively what was or wasn't said. As things stand there is no way to settle this one way or the other. And yet where Vaughan is concerned he is apparently guilty until proven innocent.
Rafiq and others clearly suffered vile racism while at Yorkshire. Yorkshire County Cricket Club's much-criticised report into events corroborates the worst of what he has alleged – that racial slurs were essentially commonplace and tolerated. While we're here, the revelation that Rafiq himself made anti-Semitic comments, which he has apologised for, takes nothing away from his own allegations. But do we really think it is fine that someone can be sacked over an accusation of racism alone?
There is a reason why in a court of law the accuser is not holy. There is a reason why juries are encouraged, even where horrific crimes are alleged, not to see the seriousness or number of accusations as sufficient to damn someone. Yet where trial-by-media is concerned we seem to have junked those principles. Vaughan's liberty may not be at stake, but his reputation and livelihood certainly are, as are those of people without the opportunities and financial security he enjoys, who could easily be ruined simply because someone pointed the finger at them.
You do not have to doubt a word Rafiq says to recognise that this informal standard we seem to be setting is a recipe for injustice, one that could so easily be abused by less reputable characters. The VIP paedophile scandal should have reminded us in Britain that uncritically accepting accusations, even incredibly serious ones, is an invitation to fantasists. Just because certain beliefs or language or crimes rightly disgust us, as racism certainly should, that does not mean we should tolerate the odd witch-hunt and automatically, unthinkingly cast out those accused.
We will regret going down this path. If we truly want a just, harmonious society, Salem is not the model to emulate.
Tom Slater is editor of spiked.
Picture by: Getty.
To enquire about republishing spiked's content, a right to reply or to request a correction, please contact the managing editor, Viv Regan.