The cruelty of lockdown
Covid restrictions have blighted so many lives.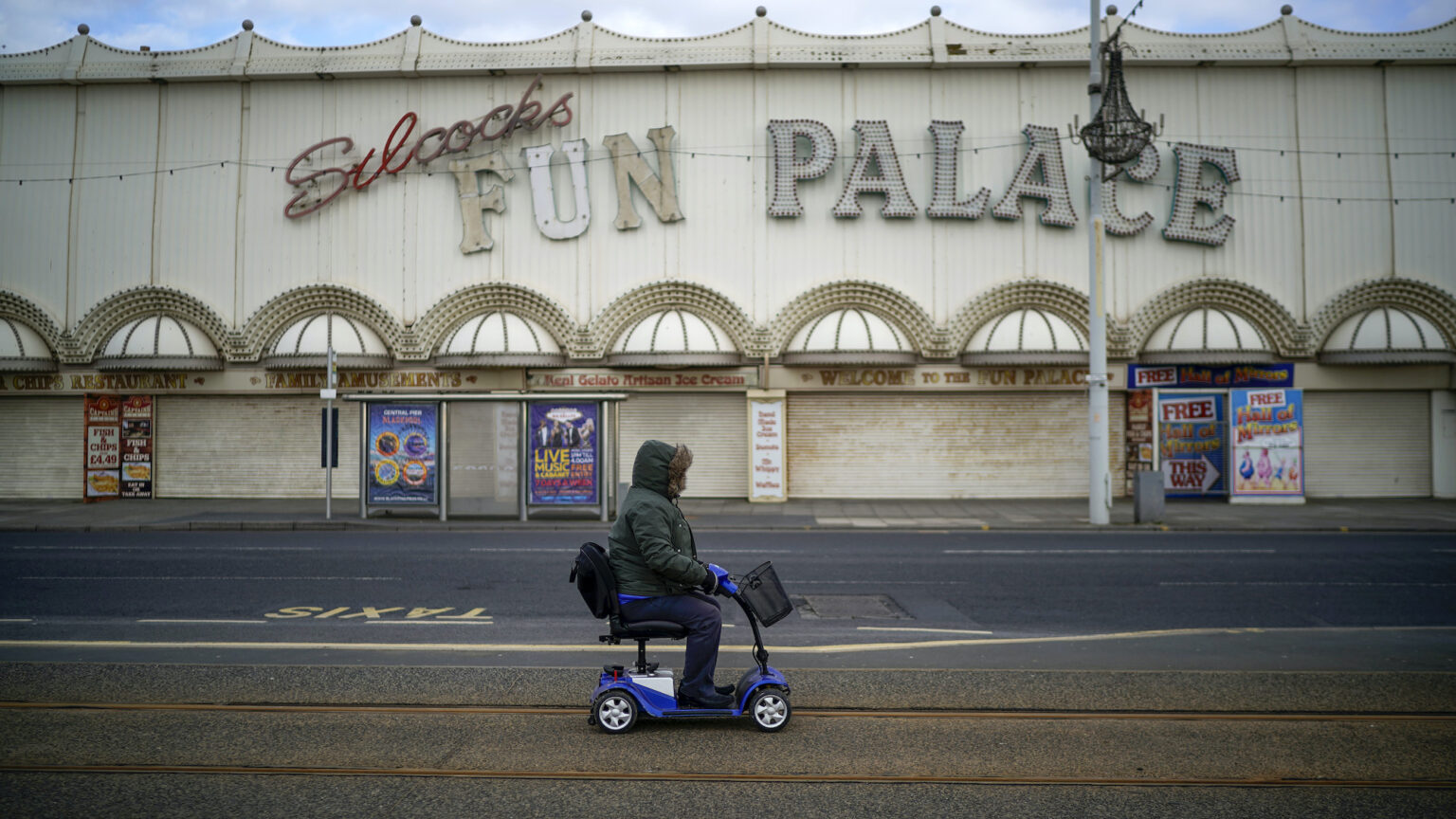 Evidence of the harms caused by lockdown is growing. Every day new statistics emerge showing the devastating toll Covid restrictions have had on people's lives.
Most serious of all are the non-Covid excess deaths. Almost 9,300 more people have died between July and November this year, compared to the same period from 2015-19, from conditions entirely unrelated to coronavirus.
People have also been dying in their own homes in much higher numbers than usual – and these excess deaths are not being driven by Covid, either. According to the Office for National Statistics, deaths in the home have been consistently above the pre-pandemic average every month between January 2020 and June 2021. These are people dying from heart disease, dementia or cancer, potentially alone and in pain. It seems likely that a significant number of these deaths could have been prevented.
Then there are the deaths still to come. Macmillan Cancer Support estimates that cancer diagnoses are down by almost 50,000 since the first lockdown. These 'missing' cancer patients are yet to come forward for checks. If and when they present to doctors, there is growing fear that the NHS may not be able to cope with the increased demand.
There are also many deaths of despair waiting to happen. Lockdown has been blamed for an increase in alcoholism, substance abuse and smoking.
And things are not improving. Hospitals have cancelled over 13,000 operations in the past two months alone. The devastating consequences of telling people to 'stay at home' to 'protect the NHS', and then turning the National Health Service into a National Covid Service, look likely to be with us for years to come.
The harms of lockdown go beyond health. There are reported to be between 90,000 and 135,000 'ghost children' who may not have returned to school this year. Some are no doubt being well cared for and home-educated. But many more have simply given up on education. The sad fact is that no one seems to know. Finding out has not been a priority.
Even children who have been in school have suffered huge disruption, not just from repeated lockdowns but also from a policy of grouping pupils into bubbles and sending entire cohorts home when just one or two children test positive for Covid. In parts of the country most badly hit by Covid, successive periods of quarantine have led to even greater learning losses. Children in the north of England, for instance, have been off school more than their peers elsewhere in the country, reinforcing existing inequalities and worsening the north-south divide.
Yet still the disruption to education continues. There is continued uncertainty over the format of next summer's exams – and questions as to whether formal assessment will take place at all. School discos, class parties, assemblies, nativity plays, in-person parents' evenings and open days for prospective pupils no longer take place in the same way they did pre-Covid. Most children are now physically present in school but the experience has been robbed of fun and rites of passage. For secondary pupils, masks have been reintroduced into all communal areas. The continued uncertainty has no doubt contributed to the increased numbers of children reported to be suffering from mental-health problems.
For the most vulnerable children, lockdown has been disastrous. The number of children being referred to social services over child-protection concerns fell sharply during the first year of coronavirus restrictions. It was heartbreaking to learn that people in the extended family of the murdered Arthur Labinjo-Hughes were threatened with arrest if they broke lockdown to investigate their concerns for his welfare. Domestic violence is also reported to have risen over the past 12 months.
None of this was inevitable: not the high number of non-Covid excess deaths, nor the many lives blighted by untreated illness. Not one child's education had to be disrupted. These appalling outcomes are not the result of a virus but rather are the devastating consequence of the decision to lock down society. They are the result not of Covid but of Covid restrictions, imposed by government ministers and championed by opposition MPs, journalists and scientists.
The damaging impacts of lockdown were not only avoidable but also entirely predictable. It was equally obvious, from the very first day Covid restrictions were announced, that people with secure, well-paid jobs and comfortable homes would have a far easier time than everyone else. Those who knew this, but carried on demanding lockdown anyway, need to hang their heads in shame.
Lockdown was a profoundly immoral policy. Yet rather than lessons being learned, new restrictions keep getting introduced. It's just a mask, we are told. It's just working from home. It's just watching your child's play online rather than in person. It's just postponing a medical check-up. But there is nothing remotely trivial about Covid restrictions – they have ruined many lives.
Joanna Williams is a spiked columnist and the director of Cieo.
To enquire about republishing spiked's content, a right to reply or to request a correction, please contact the managing editor, Viv Regan.