Won't somebody think of the rapists?
JK Rowling was mean about rapists. String her up.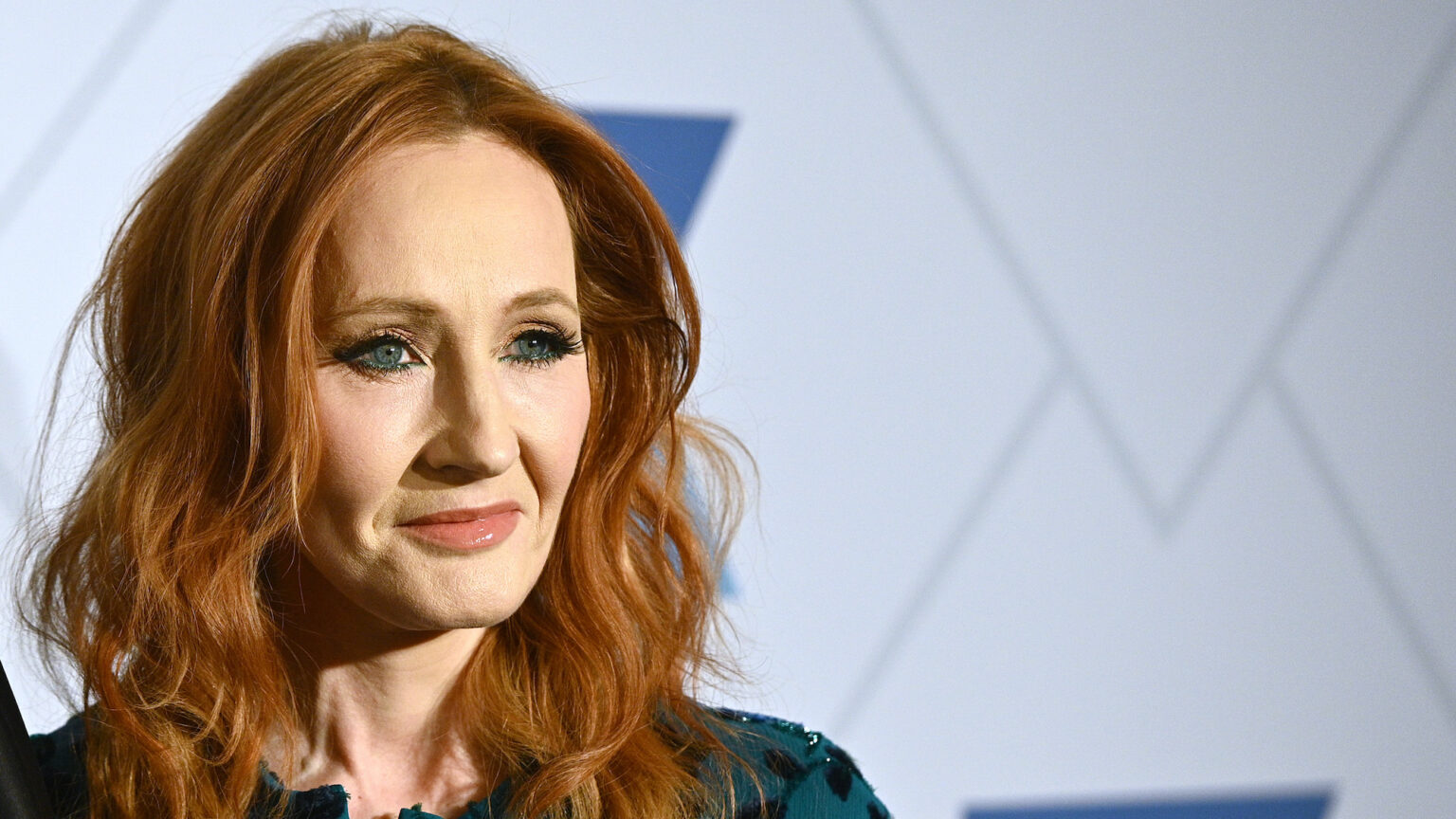 I see JK Rowling is shooting her mouth off again. The beloved author turned bête noire of the woke is once again scandalising Twitter and causing offence. What's she done this time? She's been mean about rapists. Is there no end to this woman's callousness?
That really is the story. Rowling tweeted some critical comments about Police Scotland's genuinely insane policy of recording rapes as being committed by a woman if the bloke who carried out the rape says he's a woman. Yes, cops north of the border will use the word woman to refer to an individual who used brute violence to force his penis into a woman. Her penis, sorry. It's transphobic now to misgender men who rape women.
Former Scottish justice secretary Kenny MacAskill asked Police Scotland how it would record sexual assaults once Scotland's new gender-ID laws come into force. These laws will allow people to legally identify as any gender they wish, without requiring a medical diagnosis of gender dysphoria or proof that they have lived as their preferred gender for at least two years. Assistant chief constable Gary Ritchie replied that there will be many situations in which a rapist might be logged as a woman, including 'where a person, born male but who identifies as a female and does not have a full gender-recognition certificate[,] then commits rape'.
So there you have it. The actual police, the people responsible for recording crime, will acquiesce to a male rapist's desire to be referred to as female. The consequences of this deranged, hyper-relativist policy will be dire. Crime stats will become a joke, with numerous rapes being falsely attributed to women. Female prisons could be swarmed by male rapists. And complainants in rape cases could face the prospect of having to use female pronouns in court when addressing the man who brutalised them. How long before judges start reprimanding complainants for incorrect pronoun use? 'She forced her penis into you – please respect the pronouns, Miss.'
Not surprisingly, Ms Rowling, being rational and not a misogynistic prick, finds the prospect of rapes committed by men being laid at the feet of womankind rather horrifying. As, I'm sure, the vast majority of people do. (Strikingly, a new poll suggests a majority of Scots are opposed to gender self-ID – 53 per cent believe a doctor's approval should be required before a person is permitted to legally change their gender.) So she tweeted about it. Rather brilliantly. She wrote: 'War is Peace. Freedom is Slavery. Ignorance is Strength. The Penised Individual Who Raped You Is a Woman.'
Her point was crystal clear: it is positively Orwellian to refer to rapists as women. It is a flagrant and authoritarian denial of reality to record a violent sexual assault that was carried out by someone with a penis – what we used to call a man – as having been committed by a woman. There is unquestionably something very Big Brother about officialdom's threat to erase truth in order to avoid offending the cult of genderfluidity and its noisy adherents. And Rowling was simply pointing this out. The response to her tweet? Yet more misogynistic madness and cancel-culture hollering.
Rowling is writing 'transphobic tweets again', said the Advocate. Standing up for the victims of rape is bigotry now, don't you know? The Advocate gleefully quotes some of the tweeters who mauled Ms Rowling for having the temerity to say that men who rape women are men. Rowling is 'pouring her garbage transphobia all over Twitter', said one. Rowling once again 'uses Twitter to communicate hatred', said another. Let's not forget why Rowling is receiving this invective. It's because she dared to question the right of a rapist to be legally defined as a woman. This really is nuts.
'JK Rowling angers fans with another anti-trans tweet', reported Us Weekly. Actually it was an anti-rapist tweet, but facts clearly don't matter in this era in which people who use their penises to violate women can be referred to as women. 'JK Rowling keeps tweeting and we keep wondering why', said a bloke at the Independent. Why won't these uppity women just shut the fuck up?
He says that just as the police should not 'use racial slurs against Jewish or black people accused of violence', so they should also use the correct pronouns when referring to female-identifying men accused of sexual violence. Comparing the use of the word 'man' to refer to someone with a penis who is accused of rape with the racist denigration of black or Jewish people is one of the maddest things I've read in months. It turns truth into bigotry and it diminishes the seriousness of racism by speaking of it in the same breath as the perfectly correct usage of English words.
Boiled down, these Rowling haters seem to be saying: 'Won't somebody think of the rapists?!' Those poor assaulters of women, having to face the horror of being referred to as 'he'. How demeaning. This, incredibly, is what's being suggested here. The woke obsession with gender ideology and with enforcing correct-speak on everyone has led to a situation where some people seem more outraged by the prospect of a man being referred to as a man than they are by the possibility that that man raped a woman. Shutting down women to protect the feelings of rapists? This might just be the nadir of gender derangement syndrome.
Brendan O'Neill is spiked's chief political writer and host of the spiked podcast, The Brendan O'Neill Show. Subscribe to the podcast here. And find Brendan on Instagram: @burntoakboy
To enquire about republishing spiked's content, a right to reply or to request a correction, please contact the managing editor, Viv Regan.