Are the police 'institutionally racist'?
Most ethnic-minority Britons do not think so.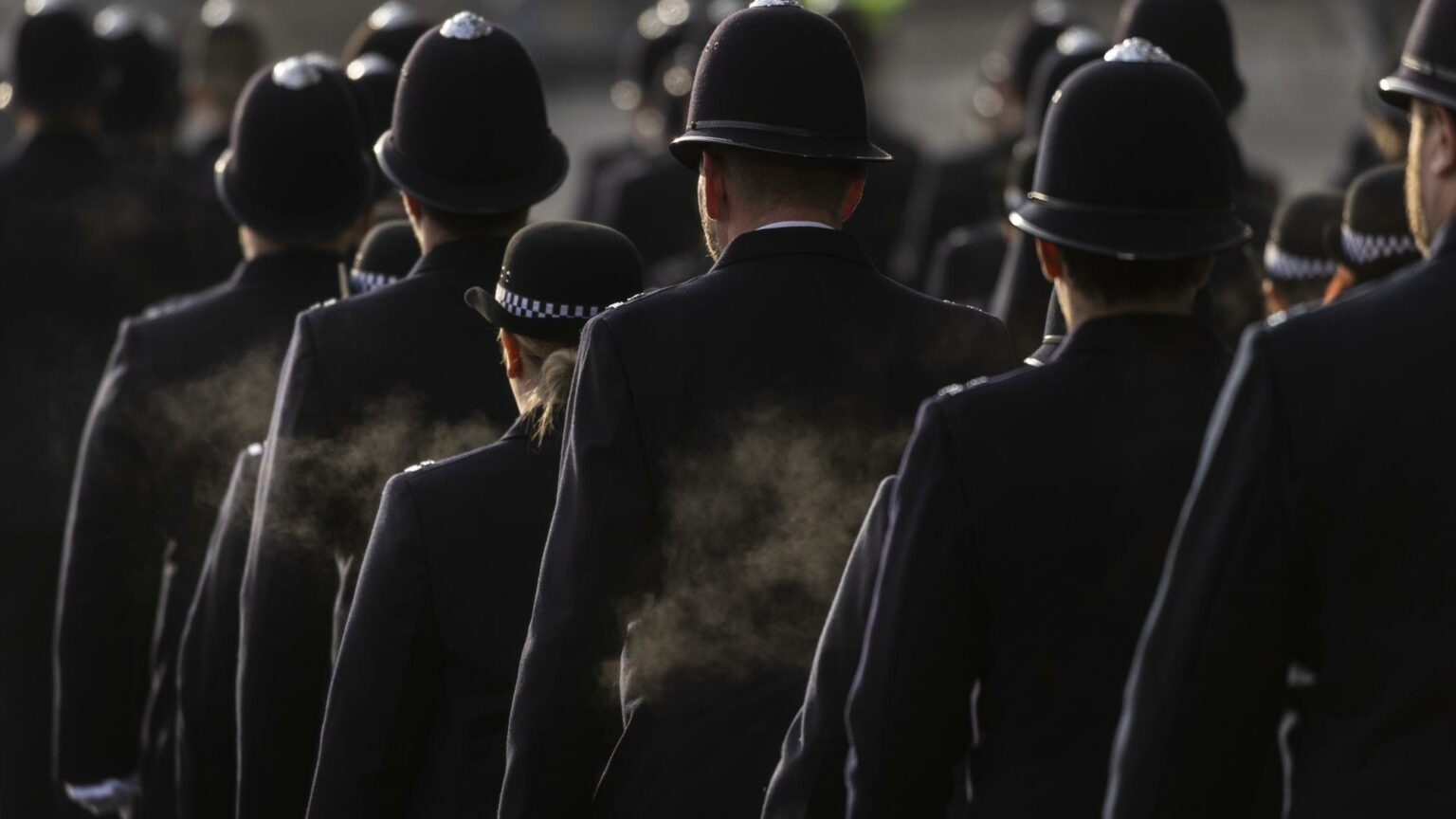 The emergence of the Black Lives Matter movement, following the police killing of George Floyd in the US last year, has also put the British police under the microscope.
At the weekend it was reported that Britain's most senior police leaders are considering making a public admission that their forces are 'institutionally racist'. This would be part of a proposed plan to make policing 'anti-racist'. Abimbola Johnson, a barrister appointed by the National Police Chiefs' Council to scrutinise the proposed reforms, says 'the plan needs to accept institutional racism, if it is to be anti-racist'.
No doubt some police chiefs feel under pressure to say or do something significant in response to the Black Lives Matter movement. But are British police forces genuinely plagued by 'institutional racism'?
In his landmark 1999 report, Sir William Macpherson defined institutional racism as: 'The collective failure of an organisation to provide an appropriate and professional service to people because of their colour, culture or ethnic origin.' Macpherson was responding to the police's egregious failure to investigate the racist murder of Stephen Lawrence. But is this the experience of ethnic minorities in Britain today? Recent survey figures suggest not.
The Crime Survey for England and Wales is a major study carried out annually for the Office for National Statistics. According to the most recent survey, a comfortable majority of black Britons (64 per cent) say they have confidence in their local police force.
Strikingly, there is a notable difference in levels of confidence in the police between people of black-African heritage (69 per cent) and black-Caribbean heritage (54 per cent). This may be a reflection of the fact that most black people of African origin have arrived in Britain more recently, and may have been exposed to corrupt and abusive police practices outside of the UK.
Also worth noting from the Crime Survey is the fact that white British people lag behind a number of non-white ethnic groups when it comes to trust in the police. While 74 per cent of white Brits report confidence in their local police, this rises to 76 per cent for Brits of Indian origin, for instance.
The British ethnic group with the highest level of confidence in their local police force is actually Bangladeshi people, at 81 per cent. In other words, the ethnic group that has the most confidence in the police predominantly consists of Sunni Muslims.
This might sound surprising given the considerable media airtime given to identitarian lobby groups purporting to represent Muslims. These lobby groups constantly accuse the justice system of Islamophobia.
But other surveys also find that British Muslims broadly trust the police. For instance, a study by Crest Advisory found that when compared with the general population British Muslims are more likely to think that the police engage well with their community, and are more likely to trust the police in handling routine crimes. Even when it comes to counter-terrorism, an area which lobby groups insist is rife with anti-Muslim prejudice, the majority of British Muslims (64 per cent) trust the police.
We are also forever hearing from anti-racism campaigners that racism in the police force is 'systemic'. But does this reflect the views of Britain's minorities? A report published in summer 2020 by Hope Not Hate found that 64 per cent of respondents from an ethnic-minority background not only agree that the police are a force for good on the whole, but also agree that any problems with police racism are likely to be down to individual officers. In other words, they see instances of police racism as a product of a few 'rotten apples' rather than a 'systemic' problem.
There is no harm in British police forces investing greater energy and resources in cultivating local community support. When it comes to sensitive policing practices such as stop-and-search, it is much better to have the community on side. But the police should not cave in to the identitarian pressure to label themselves 'institutionally racist'.
Activists may hold the view that British policing suffers from a serious institutional-racism problem, but this is not reflected by mainstream ethnic-minority opinion. Vilifying the police helps no one. Instead, we should strive to cultivate even stronger ties between citizens and the institutions that are supposed to serve them.
Rakib Ehsan is a research fellow at the Henry Jackson Society. His book, Beyond Grievance, is available to pre-order on Amazon.
To enquire about republishing spiked's content, a right to reply or to request a correction, please contact the managing editor, Viv Regan.