She who shall not be named
JK Rowling is being erased from her own creations. All because she spoke up for women's sex-based rights.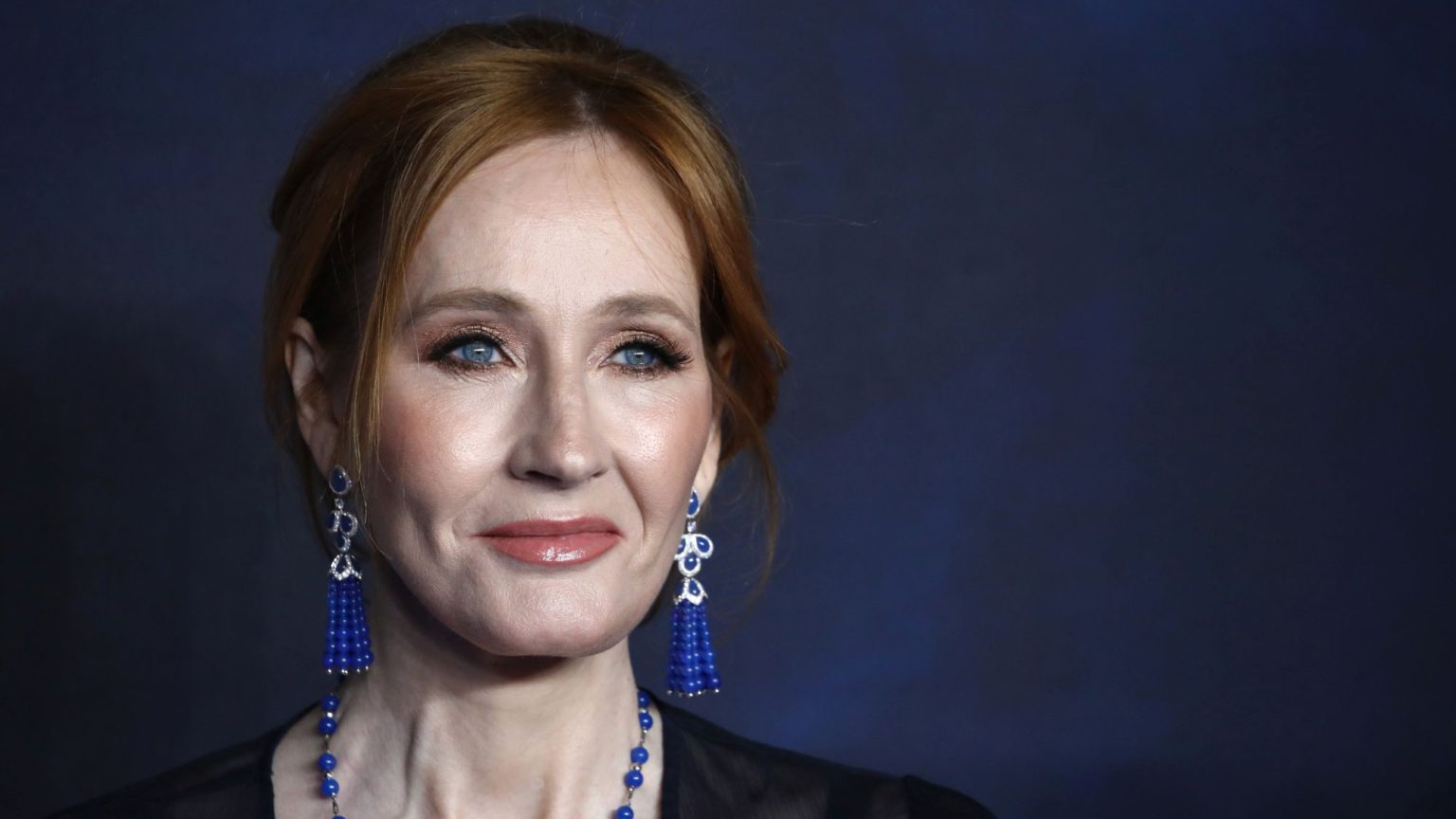 Perhaps the Harry Potter universe is so magical that it invented itself. It certainly looks that way judging by the new trailer for the latest Fantastic Beasts film, in which JK Rowling is barely acknowledged as its creator.
The trailer for Fantastic Beasts: The Secrets of Dumbledore states 'Warner Bros invites you', as opposed to 'JK Rowling invites you', which was how older trailers introduced the previous film in the series, Fantastic Beasts: The Crimes of Grindelwald. This feels like a deliberate and sinister move. Around the world there are theme parks, party decorations, university courses and even food and drinks inspired by the world of magic Rowling created. Her books have been translated into 65 languages, making Rowling one of the most-translated authors in history, and the first to make a billion dollars. And now she's being subtly erased.
We know why, too. On 19 December 2019, Rowling expressed support for women's sex-based rights, after consultant researcher Maya Forstater lost her employment tribunal. (Forstater had not had her contract renewed by the company she worked for following a gender-critical tweet.) With that expression of support for women's rights, Rowling had effectively sinned against trans orthodoxy.
The fall from grace for this one-time liberal idol was swift and vicious. In September 2020, Warner Bros was already reassuring fans that Rowling would not be involved in the development of a Harry Potter game. The young actors whose careers she spearheaded in the Harry Potter films went one step further by refusing to acknowledge the role Rowling played in the series altogether. They never mention Rowling now. They have thrown the woman that made them under a bus.
The treatment of Rowling in media and cultural circles has been shameful. Behind 'JK Rowling' lies a woman named Joanne who had to use a pseudonym to be taken seriously in the sexist world of publishing. She became one of the most decorated authors in history by pursuing her dreams and defying her impoverished circumstances and the abusive marriage in which she was once trapped. And now she has another struggle on her hands.
This feels like a perilous moment for female authors. Throughout history, women's work has been minimised, their accomplishments dismissed and their legacy stolen by men. As Kiri Tunks, the co-founder of feminist organisation Woman's Place UK, told the Telegraph: 'This attempt to detach a female author from her own creative achievement is astonishing…. [But] it won't work… [Rowling] is now a hero to women all over the world for speaking up in the face of intimidation and abuse.'
Rowling did not have to speak out in favour of women's sex-based rights. With her fame and riches, she could have led an extremely comfortable life as a wealthy woman, hanging out with celebs and drinking champagne. But she decided instead to use her fame to shed light on male rapists being recorded as female, the plight of lesbians being coerced into sex with male people with penises, and the bullying and harassment endured by everyday women, like me.
The purpose of persecuting Rowling, of symbolically burning the quintessential witch of our times, is not to erase JK Rowling from history books. At this point, that's impossible. The purpose of the abuse, intimidation and the erasure of her work is to send a message to other women. 'If we can do this to JK Rowling', it says,' imagine what we could do to you'.
In the book series, Rowling describes three unforgivable curses: imperius, cruciatus and avada kedavra. If a wizard utters any of these, he or she will be sentenced to life in Azkaban prison. It seems some think Rowling, by standing up to trans-activist bullies, is guilty of uttering a real-world unforgivable curse. No doubt they also want to send her away to a remote prison island.
Rowling has done women an immeasurable service. She has alerted thousands of us to the threat at our doors. The time for quiet mumblings is over. Now is the time to stand up for women.
Raquel Rosario Sanchez is a writer, campaigner and researcher from the Dominican Republic.
To enquire about republishing spiked's content, a right to reply or to request a correction, please contact the managing editor, Viv Regan.