Girls' schools are for girls only
Being a girl is not just an identity – it is a biological fact.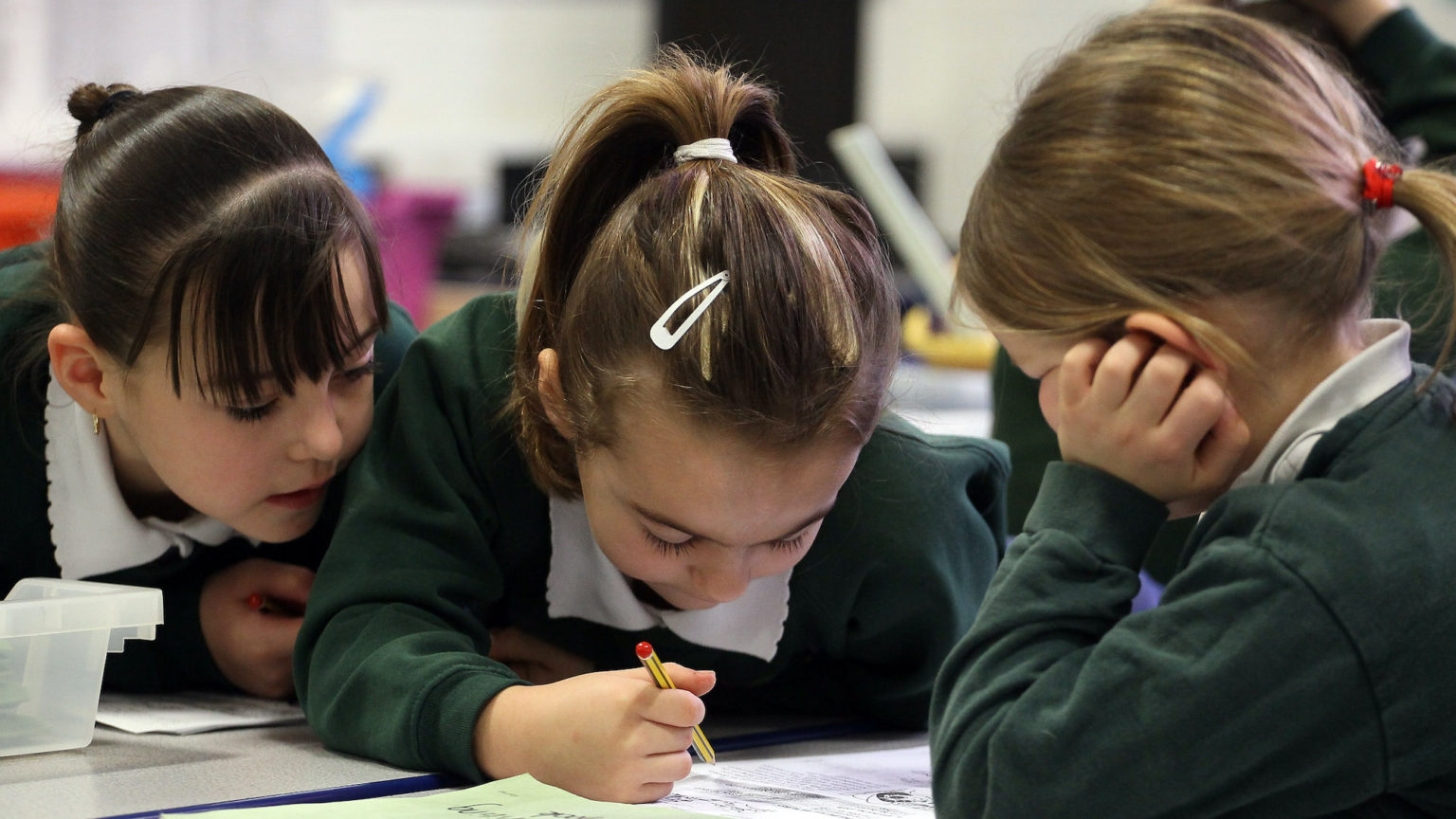 Are you a regular spiked reader? Then please consider making a donation. You can do so here. Thank you!
Sometimes it takes stating the blindingly obvious to drive home just how detached from reality political debate has become. This week the Girls' Day School Trust clarified its admissions guidance: the 23 private schools the group represents are exclusively for female pupils. Male children need to look elsewhere for an education. In other words, as any four-year-old could have explained, girls' schools are for girls, and boys' schools are for boys. But in 2022, it seems the obvious needs to be said aloud.
Single-sex schools have long been controversial. For well over a century experts have debated the advantages and disadvantages of segregating children by sex; all the while, significant numbers of parents quietly opted to send their sons and daughters to boys' or girls' schools. It would no doubt surprise those early critics to discover that the biggest threat to single-sex establishments today is not arguments about children's educational or social development, but disputes about what a boy or a girl actually is.
Today's cultural elites assume that being a girl has nothing to do with biology but is instead an identity that either male or female children can adopt. One commentator took to Twitter to explain that, 'Young trans girls are indistinguishable from their non-trans friends'. This ridiculous denial of biological reality would make single-sex schools defunct. It means that male pupils would not only be taught alongside females, but would also have access to girls' toilets, changing rooms, sports teams and dormitories on residential trips.
The Girls' Day School Trust was driven to clarify its admissions guidance following a decade in which there has been a dramatic increase in the number of children questioning their gender identity. In 2020-21, 2,383 children were referred to the NHS's Gender Identity Development Service, compared to 138 in 2010-11. The numbers may be small but they represent a 17-fold increase in 10 years.
Activists would have us believe that transgender children have always existed and it is only now that society is more accepting that trans children are able to be more visible. But there's an alternative explanation.
Many schools have actively encouraged children to accept that sex is irrelevant and gender is fluid. This indoctrination can even begin in the nursery, with staff trained to use gender-neutral language rather than referring to boys or girls. It continues into primary and secondary schools where children may have classes and assemblies with speakers teaching that gender is on a spectrum and is defined by looks and tastes. Children may learn that it is inappropriate to have a Head Girl, or distinct uniforms for boys and girls, or to name a school house after JK Rowling because her views on gender are 'problematic'. Children who question their gender identity may be offered advice about breast binding or reassured that they can change their name and pronouns while at school without their parents' consent.
Many schools – especially elite, private girls' schools – have gone far beyond offering support to individual pupils struggling with their identity. Instead they have gone out of their way to promote the idea that people have a gender identity that not only is distinct from their biological sex but also supersedes it in significance. These same schools have promoted the idea that a child's expression of his or her gender identity is a statement of utmost truth that must be confirmed, celebrated and never questioned.
Children who are struggling with their identity need support. And clearly, boys and girls can learn and play alongside one another in mixed schools, if that's what all concerned want. But to turn girls' schools into mixed schools by pretending people are something they are not is deceptive and dangerous. 'Gaslighting' has become the fashionable term to describe situations of coercive control, in which a person is made to doubt themselves by having reality continually called into question. Telling children that boys are actually girls – getting them to question basic biological facts – is gaslighting. What's more, telling adolescent girls that they are bigoted if they complain about the presence of males in changing rooms, toilets and dormitories raises serious safeguarding concerns. Girls are being told they do not have a right to privacy or to feel safe at school.
So it's good that, at long last, the Girls' Day School Trust has clarified that girls' schools really are just for girls – and that the hysterical response of some commentators to this has been called out. But just as this row is going on, it has emerged that yet another school is dropping JK Rowling's name from one of its houses. Private girls' schools may be showing some common sense, but the bigger cultural battle over what children are taught about sex and gender is far from over.
Joanna Williams is a spiked columnist and the director of Cieo.
To enquire about republishing spiked's content, a right to reply or to request a correction, please contact the managing editor, Viv Regan.