How many more women will be sacrificed to trans ideology?
The NHS is in denial about the dangers of 'trans inclusive' wards.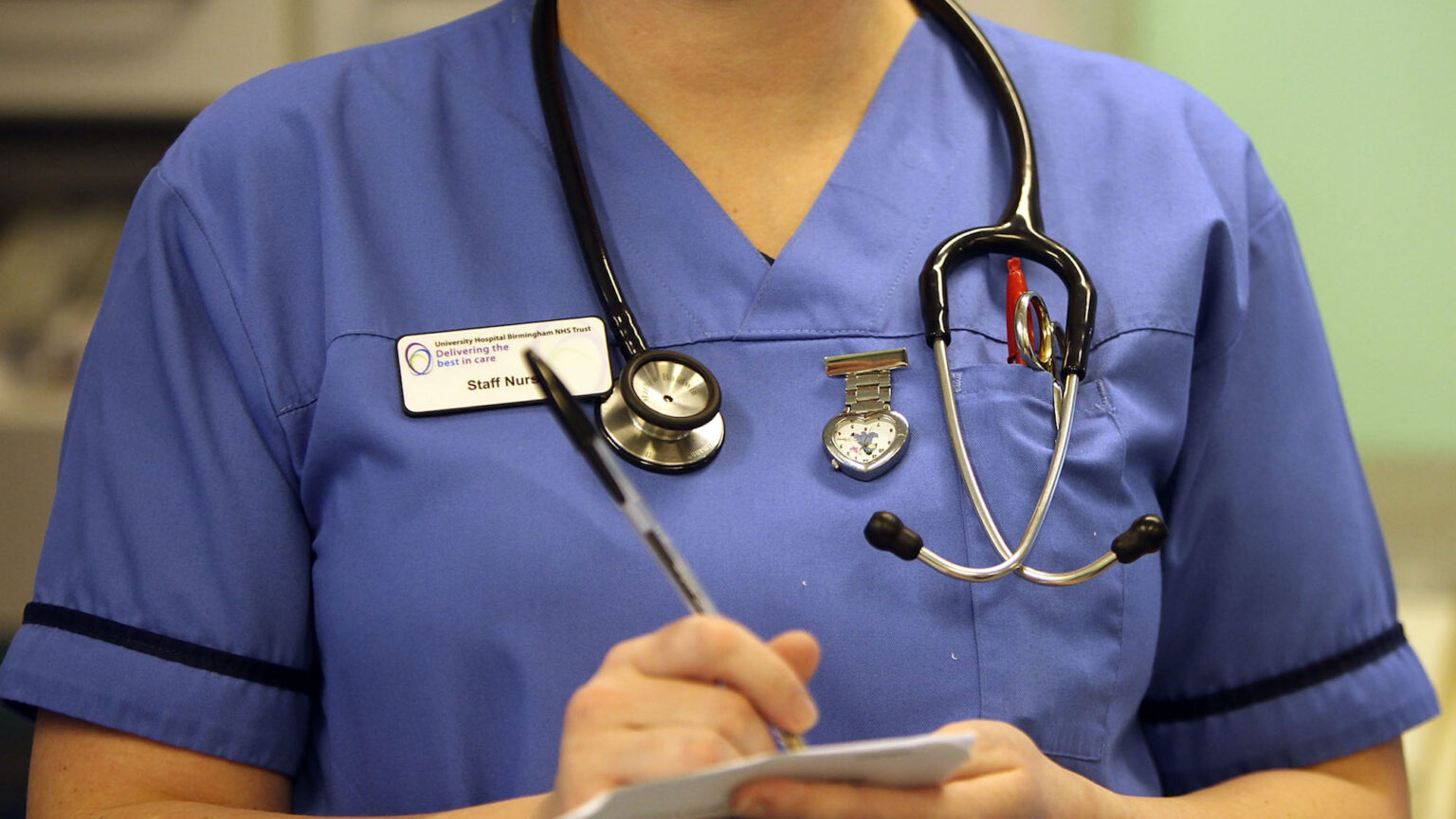 There are times when 'I told you so' seems glib, when you don't want to be proved right. What follows is one such example.
In August last year, I wrote for spiked about the need for single-sex hospital wards. I ended the piece with a question: 'How many female patients will be placed in danger before the NHS realises that sex still matters?' What I didn't know when the piece was published was that there was already one woman who had been raped on a single-sex hospital ward. And to comply with NHS guidelines, her male attacker had been accommodated in line with his gender identity as a transwoman.
In the early hours of Wednesday morning, Baroness Nicholson told her peers in the House of Lords about the case. The police investigation was hampered, despite there being CCTV evidence and witnesses, because the NHS Trust argued that 'there was no male in the hospital, therefore the rape could not have happened'.
Thanks to policies designed to facilitate trans inclusion, patients are now routinely placed on wards in accordance with their gender identity rather than their biological sex. It is estimated that just 2.9 per cent of the 0.3 per cent of the population who identify as trans take any steps towards a medical transition, the remaining 97.1 per cent keep all of their male biology intact. Despite this, the ironically named NHS 'Single-Sex Accommodation' guidance advises that 'trans people and gender-variant children' be placed in-line with 'the way they dress, and the name and pronouns they currently use'. Baroness Nicholson was seeking to revoke this guidance by adding a clause to the Health and Care Bill.
The matter has come to the fore after it emerged earlier this week that a review of the single-sex policy, ordered by health secretary Sajid Javid, had been overseen by Dr Michael Brady. Brady is the national adviser for LGBT health at NHS England. As would be expected given his job title, he is an avowed transgender advocate. He is on record calling for a change in the law to allow gender self-identification. Brady has been accused of trying to exclude groups critical of gender self-identification from the consultation process, and has praised the contributions from trans lobby groups Mermaids and Stonewall to the review. His partisan stance was commented on throughout the Lords debate, notably by Baroness Claire Fox who complained that the review was seemingly being 'carried out in secret' and that Brady, while 'well intentioned', as an LGBT adviser would likely be the 'opposite of impartial'.
After Nicholson's speech, Liberal Democrat Baroness Brinton boldly announced: 'There is no evidence that the status quo is not working.' Her unfounded optimism, after raw evidence to the contrary, sounded misplaced. Similar sentiments were offered by former Stonewall chief executive Ruth Hunt, who sought to reframe an issue about women's safety in hospitals as an expression of her 'absolute confidence in the professionalism of NHS staff to manage tricky issues when they occur'.
Others to oppose the amendment included Stonewall co-founder Lord Cashman who somewhat spuriously compared concerns about the NHS accommodating men on women-only wards with homophobia. Cashman pompously opined: 'When we address issues of balancing rights, we must always address them on an evidence-based approach and never on anecdotal evidence.' It's hard to disagree with this principle. But knowing what we do about the review process so far, and its selectiveness in evidence-gathering, it seems clear that these rights will not be balanced in favour of women.
It might be comforting to pretend nothing bad is happening. Many find it all too easy to smear experienced parliamentarians like Baroness Nicholson as reactionary bigots and to dismiss women's campaign groups as the pet projects of hysterical housewives. Maybe we would all feel safer if we could shrug off the sexual assaults committed by men who identify as transwomen as anomalies. Many of the politicians and public officials charged with representing us clearly take such a view.
But the demands of transgender activists are already accruing victims and undermining trust in institutions. Since August 2021 one woman has been brave enough to share her experience of what happened to her, with the hope of stopping the NHS from putting ideology ahead of safety. Once again, I find myself wondering, how many more victims will there be before women's basic right to be safe is recognised as a human right?
Jo Bartosch is a journalist campaigning for the rights of women and girls.
To enquire about republishing spiked's content, a right to reply or to request a correction, please contact the managing editor, Viv Regan.