No, it's not racist to teach kids to speak properly
Woke academics think standard English is a tool of racial oppression.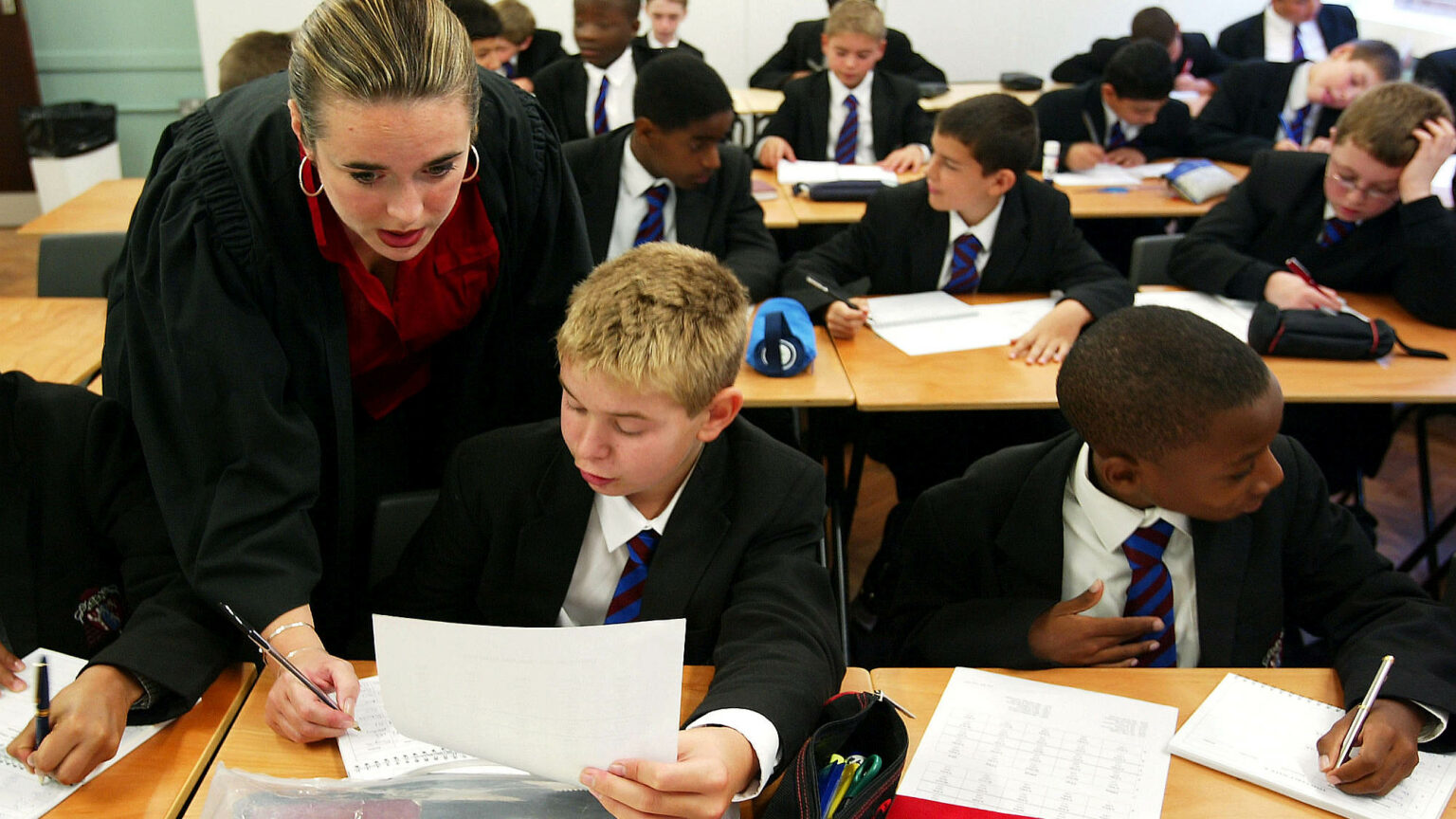 Teaching children to pronounce words correctly is a form of racial injustice. There is no such thing as incorrect pronunciation, only alternative pronunciation.
That's the view of three linguists at the University of Essex. In an article in the Conversation, published earlier this month and picked up by the press over the weekend, Amanda Cole, Ella Jeffries and Peter Patrick argue that the idea of standard English – a correct way to say words – is 'pernicious' and 'a smokescreen for prejudice'. This dialect-based prejudice even has a name – 'linguicism'.
The academics use the example of people from ethnic-minority backgrounds pronouncing 'ask' as 'aks'. Calling this pronunciation incorrect, they say, is a prime example of linguicism.
It is a well-chosen example. It has also been used by American linguist John McWhorter, author of Woke Racism, which argues that identity politics, accompanied by the policing of language, has betrayed black America. Writing in the Los Angeles Times back in 2014, McWhorter defended the use of 'aks' as 'an integral part of being a black American'.
The Essex University linguists point this out in their article. But they fail to add that McWhorter goes on to say that criticism of the pronunciation as non-standard is reasonable. He describes 'aks' as 'a small tragedy'. When a black speaker uses it, he writes, 'immediately she sounds ignorant to any non-black person who hears her, not to mention to quite a few black ones'.
However, the Essex linguists draw a different conclusion. For them, standard English is only a tool of oppression. It is used to reinforce and entrench inequality: 'Research shows that linguistic prejudices, however unintentional, against immigrant, non-standard and regional dialects have held back generations of children from achieving their best in school and, of course, beyond it.'
The 'research' in question turns out to be English with an Accent, a controversial 1997 book by Rosina Lippi-Green. Here Lippi-Green 'discusses the ways in which discrimination based on accent functions to support and perpetuate social structures and unequal power relations'. Although it is focused on American attitudes towards language, the Essex University linguists readily apply the same thesis to British schools.
They argue that schoolchildren who naturally say 'aks' (or any other non-standard form of English) face a challenge at school that standard-English speakers do not – because how they speak is not the same as how they are expected to write. Moreover, standard-English speakers are 'already advantaged in other ways as they tend to come from high-status groups'.
So, as the Essex University linguists see it, linguicism is a way of reinforcing what amounts to white privilege – the advantage that accrues to high-status groups.
The main problem with this approach is that it assumes learning to write or speak correctly can only be negative. And that certain children will encounter the demand to write or speak correctly as an insurmountable burden or barrier.
This is nonsense. Common standards for spoken and written language may well be somewhat arbitrary. And they can be used in a prejudicial way. But they need not be. Shared ways of speaking and writing express a shared way of life. A standard way of communicating has the best chance of being clearly understood by the greatest number of people, most of the time.
Of course people shouldn't be overly judged on how they speak, but neither should they be automatically excused for speaking incorrectly. They do have agency, and they should learn to speak in ways appropriate to differing contexts. Nobody expects to give an important speech in the same language that they would use in the pub.
A common standard of language can be a universalising force when taught well. That is truer in today's schools than it has ever been. Most pupils, of all races, find mastering English a major challenge at some point or other during their school career. If there is any prejudice at work here at all, it is coming from those who assume that certain people from certain backgrounds are incapable of mastering standard English.
The Essex University linguists describe linguicism as 'prejudice towards low-status groups'. Their work is a text-book example of precisely such prejudice.
Gareth Sturdy is a physics adviser and former teacher.
Picture by: Getty Images.
To enquire about republishing spiked's content, a right to reply or to request a correction, please contact the managing editor, Viv Regan.