Partygate: a plague on all your houses
The real scandal was lockdown, not the lies and hypocrisy of our leaders.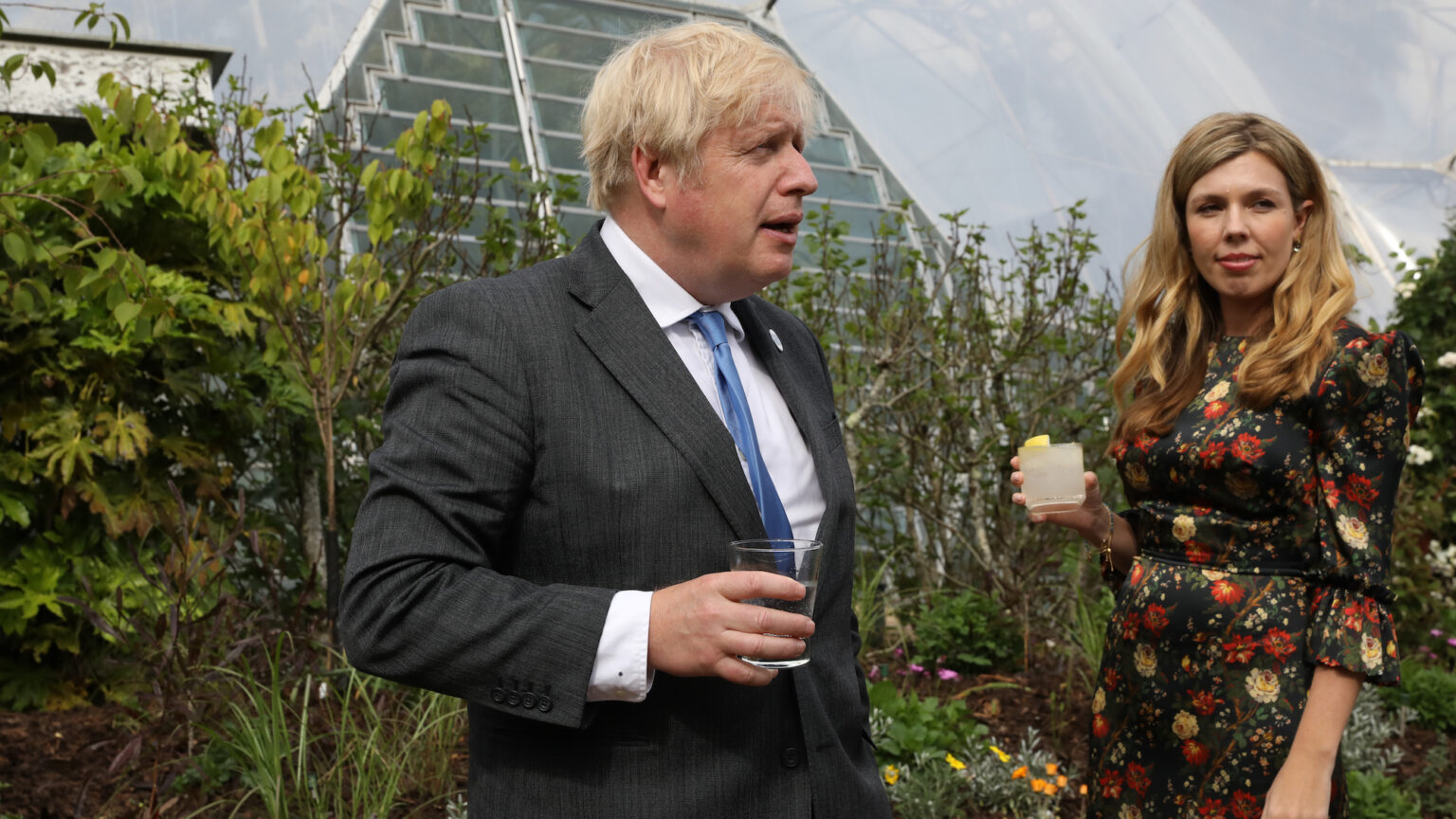 So, it's the day the British commentariat has been yearning for. The prime minister and the chancellor are to be issued with fines for breaking Covid rules. Boris Johnson and Rishi Sunak have today become the first occupants of their respective offices to be sanctioned for breaking the law while in post, following the police investigation into lockdown-breaking parties in Downing Street. The PM's wife, Carrie Johnson, has been fined as well.
What happens next is anyone's guess. Will Tory MPs now try to oust the PM, or will the war in Ukraine put 'partygate' into perspective? Is Rishi Sunak toast, following a week of dreadful press over his wife's tax arrangements? Will civil servant Sue Gray's long-awaited report into the parties – delayed by the Met investigation – be the final hammer blow? Only time will tell.
But what's already clear is that no one comes out of this well. This scandal has wrecked Johnson's popular support, and rightly so. This alleged man of the people put the people under house arrest and then started having parties. At the height of the first lockdown – the hazard-tape-on-benches days – his aides were getting pissed in the No10 garden. Then Johnson lied about the rule-breaking over and over again. It became an insult to our intelligence.
We at spiked have hardly been quick to condemn Covid rule-breaking. The rules were often hard not to break. Many of the stories surrounding partygate were also borderline cases hyped up by pearl-clutching, scalp-hungry journalists. But the sheer volume of them eventually made it impossible to brush them off. It became all too clear that our leaders wanted us to follow their insane, cruel rules to the letter, but had no intention of doing so themselves.
It really was shameless – and it was all going on from the very start. The infamous BYOB garden party was in May 2020. An hour before it kicked off, then culture secretary Oliver Dowden was on TV, telling us all that we could now meet one person – how very generous! – outside. A few days later, Johnson told the public they could always call on the police to break up large gatherings in parks.
Not every lockdown-breaker was treated as gently as Johnson by the authorities, either. At the Covid regime's punitive height, some people were fined £10,000+ for holding house parties. Overexcited police took to clearing parks of homeless people – apparently they didn't get the memo to 'stay at home' – and questioning young mothers about why they were loitering with their kids in public, as we reported here on spiked in May 2020.
But the other side in this never-ending scandal – those in the media and politics now breathlessly calling for Johnson to resign – hardly come out of this well, either. First of all, there's the histrionics. Partygate was shameful – no question. But it's not the Iran-Contra Affair, is it? Going by the commentary you'd struggle to tell the difference. Robert Peston is currently calling it a 'constitutional crisis', if Johnson clings on after misleading parliament.
The media have affected a feigned outrage and incredulity towards Johnson for years now, and this seems to be one of its many crescendos. Since around the time of the Brexit referendum, various hacks and politicos seem to have been gripped by the conviction that no politician ever lied or misled or was a massive hypocrite before 2016. Apparently Johnson invented all of this, egged on by his crazed, idiotic base of Brexit supporters.
More importantly, there is something stomach-turning about Johnson's opponents crying 'shame' given they were all enthusiastic supporters of his lockdown. They were cheerleaders for restrictions that kept kids out of school, left old people to die alone and shredded our civil liberties. Indeed, they spent most of the past two years demanding he go further. They never subjected these unprecedented restrictions to serious scrutiny.
So what's worse? The suspension of our hard-won freedoms, the criminalisation of social interaction, the tens of thousands of fines issued, the fear that was purposefully spread throughout the population, or Johnson's cocky refusal to follow his own rules? Hypocrisy is an irresistible subject for journalists, but as scandals go, partygate pales into insignificance compared to lockdown itself.
Partygate infuriates me as much as the next person. Johnson has treated us all like idiots – incapable of weighing our own risks and incapable of seeing through his obvious lies. Any positive, populist energy he might have had is now gone. But the ultimate judgement on him should come at the ballot box, from the very people he has held in contempt, not from a hysterical media that have also spectacularly failed us these past few years.
Tom Slater is editor of spiked. Follow him on Twitter: @Tom_Slater_
To enquire about republishing spiked's content, a right to reply or to request a correction, please contact the managing editor, Viv Regan.