The shameful silencing of sportswomen
Speaking out against trans ideology has become a risky business for female athletes.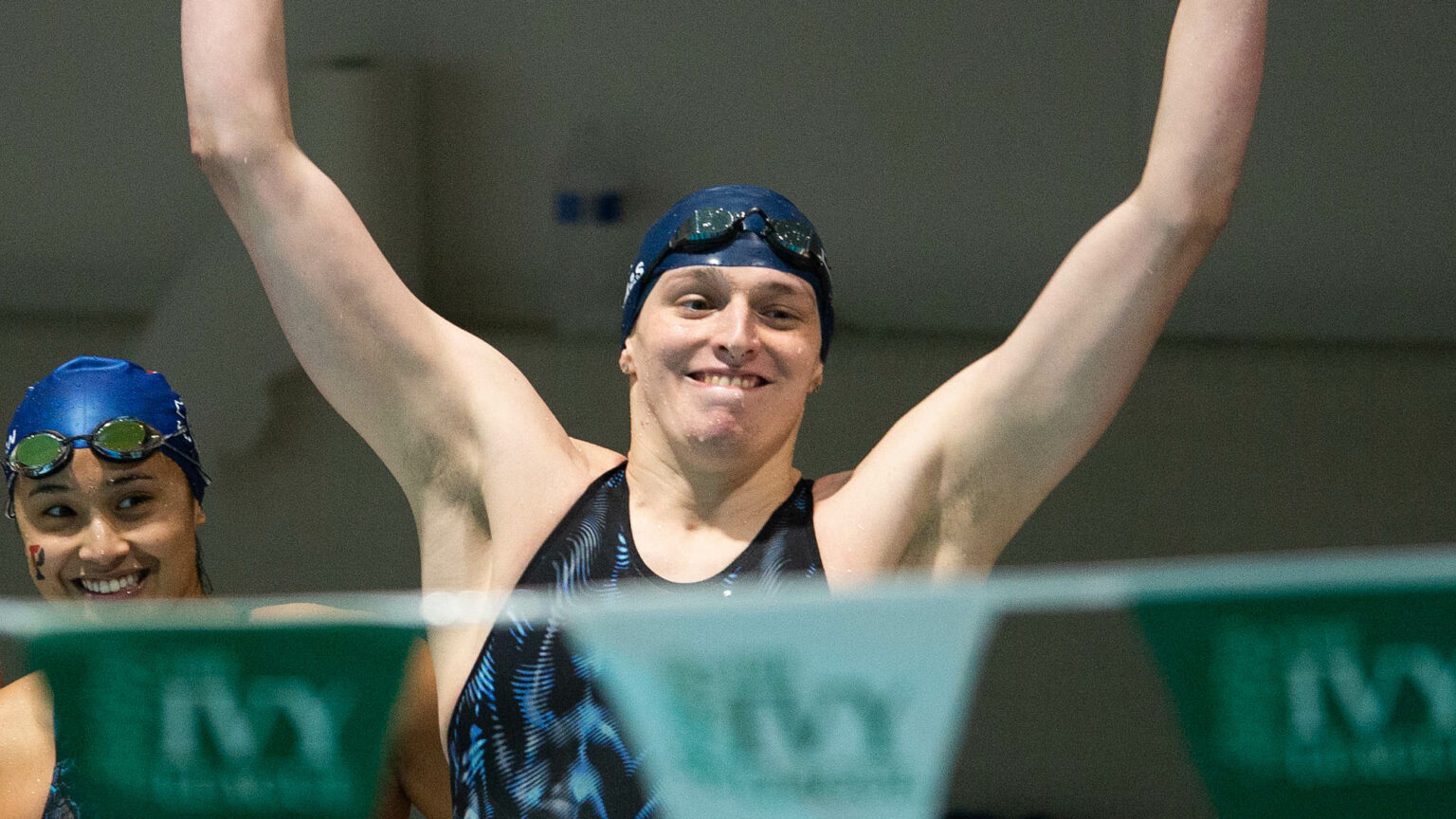 Two elite British female runners, one of whom is an Olympian, have told the BBC that transwomen should not be allowed to compete in women's sports.
The content of the interview won't blow any minds. The two athletes argue that biologically male transwomen, historically known as men, should only be allowed to compete in the category of their biological sex. Even just a few years ago, this would have been common sense. After all, there's a reason women have their own separate sporting categories – because it's fair.
What is surprising, and not a little depressing, is the fact that these two athletes felt they could only state the bleedin' obvious anonymously. Saying that only women should be allowed to compete in the women's 100 metres has apparently become too risky for athletes to say out loud. As the two athletes told the BBC, they can't risk the social-media 'backlash' that would surely follow, and the career-ending effect it might have on sponsorship deals. And so they refuse to put their name to an opinion with which the vast majority of the public would agree – namely, that allowing biological males to compete against biological females in women's competitions is unfair, not to mention palpably absurd.
Of course, retired athletes, from US tennis great Billie Jean King to British swimming star Sharron Davies, have bravely spoken out about the destructive impact the trans-inclusion agenda has had on women's sport. But they have been liberated to a degree by retirement and sporting achievement. They may still be subject to irate op-eds from achingly right-on commentators. And they will certainly get a lot of stick on social-media from those with #BeKind emblazoned on their pitchforks. But they have nothing, sporting-wise, to lose at this point. They've already got their trophies and their medals, and no one can take those away from them.
But for those women in the midst of their sporting careers, they no doubt feel they have too much to lose – from sponsors and funders, and from the sporting bodies that have actively encouraged trans inclusion, usually at the behest of powerful, well-funded trans lobby groups. And so, like the two who spoke to the BBC, they cannot criticise gender ideology, at least in public.
Surely, the vast majority of female athletes are opposed to having to compete against biological males. Earlier this year, an anonymous survey found that 92 per cent of elite women's cyclists are opposed to competing against transgender cyclists. One suspects such unanimity of feeling prevails across women's sport.
And why wouldn't it? Female athletes want to preserve the integrity of their competitions. They want the competition to be fair. They want to feel that they have a chance, perhaps, even of winning. All of which is undermined by the presence of male athletes, from Lia Thomas in swimming to Emily Bridges in cycling.
For all the jargon of gender-identity theory, for all the pretentious blather generated by the woke industrial complex, sometimes there's just no denying biological reality. And the reality, as every school kid used to know, is that there are significant biological differences between men and women. And these differences, which manifest themselves most during puberty, when boys' muscle mass increases, their bones become denser, and their lung capacity becomes larger, means that they have a significant physical advantage over girls. Which, in turn, necessitates the existence of different, sex-based categories of sports.
To pretend that this biological difference, this athletic advantage, doesn't exist is delusional. Trans-activist Twitter may try to. As may Stonewall. Sadly, even the International Olympic Committee has gone down the gender-ideology rabbit hole. It announced at the Olympics last year that no transgender athlete should be assumed to have an unfair advantage in female sporting events.
Trans ideology insists that biological reality is of secondary importance, that being a man or a woman is determined by an inner feeling. Such claims are now being exposed as absurd in the sporting arena, where physical, biological reality matters. That so many female athletes are simply too fearful – and with good justification – to point out that the trans king has no clothes on, is shameful.
Tim Black is a spiked columnist.
To enquire about republishing spiked's content, a right to reply or to request a correction, please contact the managing editor, Viv Regan.