We are drowning in a sea of cant
Does anyone really care about Starmer's beer and curry?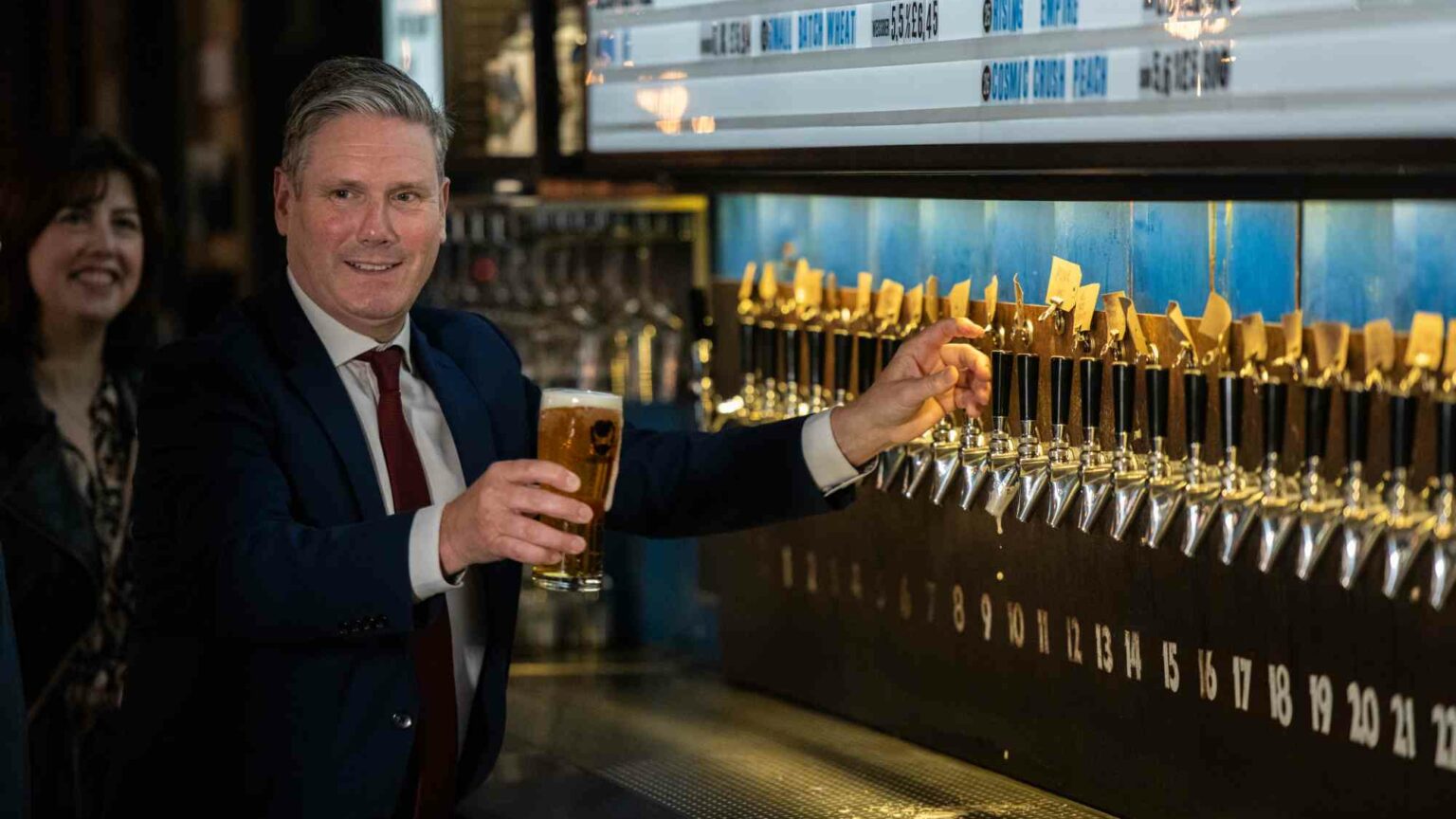 As we enter the third week of the charmlessly named 'Beergate', we finally have a political scandal as needless, baffling and self-inflicted as the original alcohol-free version that, after his landslide victory in 1972, finally engulfed Richard Nixon – and that gave the world the most tiresome suffix in all of Journalese.
Nixon had at least done something wrong, however symptomatic of personality disorder rather than the prospect of real advantage. But does anyone seriously believe that events took place on the other side of that dismal square of first-floor light in Durham in April 2021 that should now culminate in the resignation of the leader of the opposition and quite possibly his deputy, too? Least of all, surely, despite his nasal sanctimony to that effect, Starmer himself?
Isn't there anyone else out there who sees this as resembling the scene in which disgraced restaurant manager Eric Idle commits harakiri over, and with, a dirty fork? Does anyone really believe this is an important if inconvenient matter of principle?
As a comedian, the first thing this whole saga reminded me of was Micky Flanagan's career-defining 'Out Out' routine, in which a mildly self-deluding cockney spends his evening reassuring his drinking buddies that though he is, indeed, visibly in the pub, the cab, and then the club, he is still not technically out out, not having left the house with that intention. Intention, you see, is all.
Whether or not that entirely exculpates Johnson and Starmer for their respective '-gates', it also falls to me as a comedian – and one generally perceived as being, at least by the standards of my profession, somewhat on the right – to say what surely at least half a dozen other people in the country must also be thinking by now. Namely, that I really do not give a monkeys.
Out of the crooked timber of humanity, observed Immanuel Kant, nothing entirely straight can ever be made. I do think that we might profitably reflect on the wisdom of trying to make our elected representatives and political institutions be an exception to that categorical impossibility.
Of course, the current frenzy of moral stilt-walking was largely initiated by Starmer himself. So yes, I get that there is a little dramatic irony to be enjoyed. It is frankly a wonder that the petard remains so popular a weapon in parliamentary debate, its self-hoisting tendencies having led to its abandonment as an instrument of siege warfare centuries ago.
But we are, I think, all still in a highly volatile state, primarily because we are suppressing the realisation that for the best part of two years we Brits were duped and subdued and exposed not as bulldogs but as gulls, as meek little lambs, and we urgently need a frame for that to ease the burden of shame.
We were goaded – often as not by little more than two erect fingers poking suggestively through a bulging jacket pocket – into humiliating abasement and performative rituals of obedience, self-containment and denial, the sort of behaviour we had long thought afflicted only peoples of less happier lands, those who had a long history of living under arbitrary despotic power and had never learned to distrust it.
Of course, many people had a properly rough time of it under lockdown, and are still nursing real wounds. I don't discount or trivialise the impact of bereavement, let alone the impact of being harnessed to a helplessness imposed by state sanction.
But reading social media during the first round of 'Partygate', you would have thought that half the country spent their evenings in 2020-21 watching their grannies die on FaceTime – audience figures matched only by Tiger King and giving nurses the clap.
For what it's worth, I didn't lose a parent, or an uncle or an aunt. And if I'd lost a granny at this point in my life, she'd have long ago been interviewed on Look East, giving the secret of her longevity as enjoying a slim panatela with her third glass of port of an evening.
But I did watch my parents go into a self-imposed exile, from which I am not sure they will ever fully, psychologically, emerge. And yes, it was a little heartbreaking. But it wasn't Boris Johnson's fault, any more than it was Keir Starmer's or even – I'll give him this, just – Neil bloody Ferguson's. It was the Chine… no. Sorry. It was the pandemic.
My parents were locked down for their own good, not because the government told them to, on a whim. And once hermetically sealed and receiving Morrisons orders through the airlock once a fortnight, it made not a blind bit of difference to them if the staff at No10 worked 12-hour days in full medical-grade viral purdah, or had little alarms set up on their Apple Watches to remind them when it was time to start sticking their tongues down each other's throats again. They remained locked down, and probably will now to the end.
I don't blame this on the government. In fact, my strong impression is that Boris Johnson, left to his own instincts and devices, would have steered the country along something much closer to the Swedish model of cautious life as normal, albeit life in limp home mode. And personally, I might have preferred that. I think that the unpalatable truth is that left to its own devices, the Covid-19 virus would have cut through the Gordian Clusterfuck of many of our most intractable social ills, from the housing crisis to under-staffing in care homes, while providing plausible deniability for all those who will otherwise have to take tough decisions. But that's for another time.
If anyone is to blame for the inhuman, unsustainable and medically incoherent restrictions placed on us, my finger would point, trembling with disgust, at the very media figures who now cry 'hypocrite!' at Johnson, Starmer et al. 'Follow the money' is always a good rule but the slightly clumsier 'follow the status' is arguably even more reliable. And nothing elevates the status of the dying print media or the TV commentariat through the social hierarchy faster than a good old-fashioned, honest-to-God emergency.
Piers Morgan telling us to just stay home and watch telly as weeks turned into months stuck in my craw far more than anything that came from Johnson's team. This from a man who can barely survive without being on the telly for two weeks, let alone being stuck indoors having to helplessly consume… well, him. He and his ilk had us just where they wanted us and it was the pressure they put on the government to adopt safetyism first that was as responsible as anything for the absurd overreach that ensued.
Now countless megawatts of intellectual energy are being wasted trying to put meaningful moral and factual distance between the transgressions of the two warring parties – efforts which make disputing the available angelic dancefloor of a pinhead look like basic trigonometry.
Wittgenstein said that all remaining philosophical problems were linguistic in nature. But even he can hardly have anticipated such delicate scalpel work as is necessary to distinguish between a 'planned' and 'premeditated' curry. It is like trying to dry out a snot-sodden tissue, soaked in the aftermath of a sudden regrettable crying jag, to make it presentable again as a pocket square. For the love of God, please let's just chuck the bloody thing away and start again.
To say that we have bigger fish to fry right now would be to imply that this even is fish, instead of what it is, which is scraps, bits of batter, scraped from the bottom of a year-old fryer. We presently confront social and economic challenges, domestically and overseas, as great as any in my lifetime. Plenty of opportunity there for any decent journalist to deservedly enjoy an elevation of status, if they can help us make sense of it all. Those who do this work I value and esteem as highly as any medic or public servant.
But a curse on the heads of those who seek to just keep this present nonsense simmering for their own infernal ends. Immanuel was right. We need to allow for a few imperfections, in our MPs, our neighbours and ourselves. The alternative is to drown in a sea of pure cant.
Simon Evans is a spiked columnist and stand-up comedian. He is currently on tour with his show, Work of the Devil. You can buy tickets here.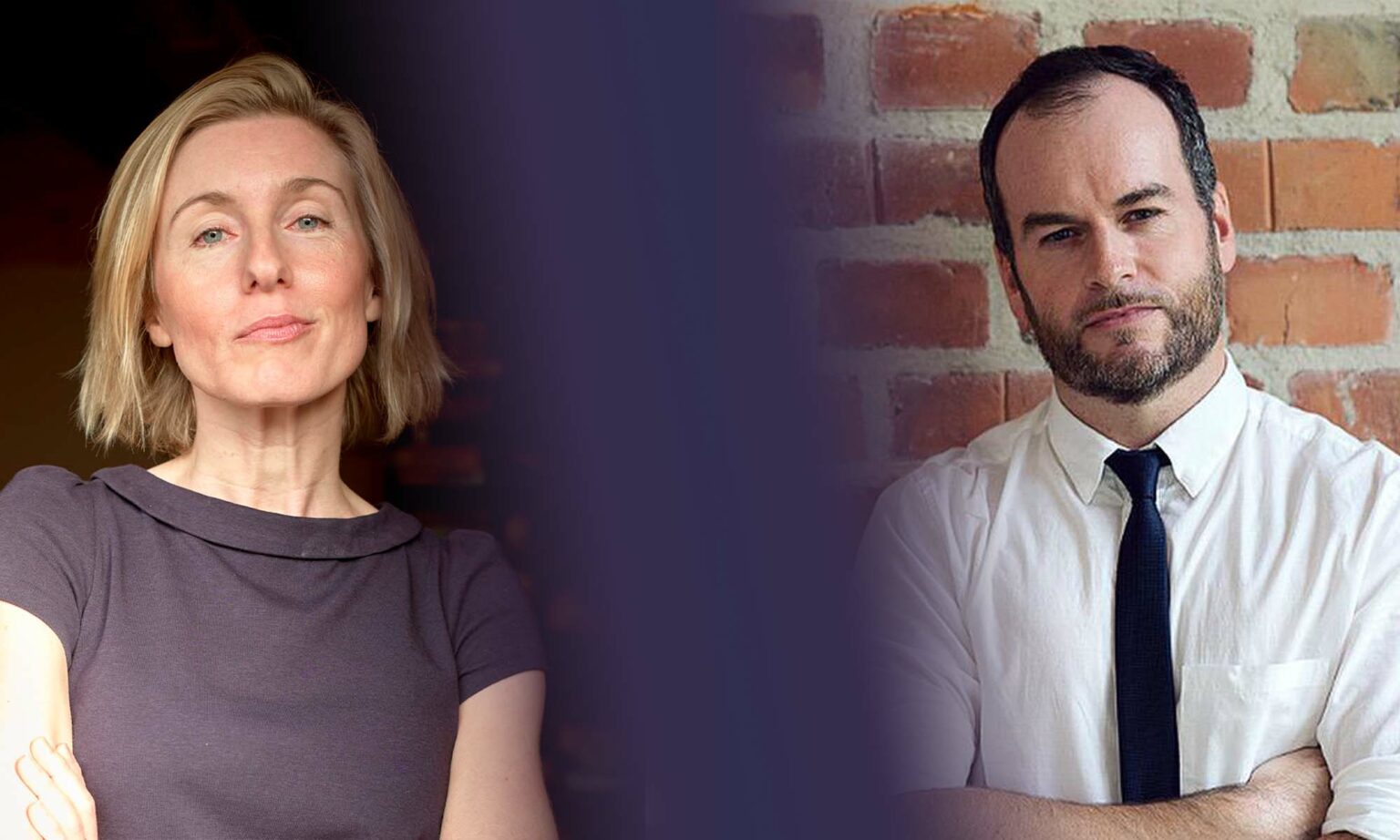 How woke won – with Joanna Williams and Brendan O'Neill
ZOOM EVENT
Monday 16 May – 7pm to 8pm

Tickets cost £5, but supporters get in for free
To enquire about republishing spiked's content, a right to reply or to request a correction, please contact the managing editor, Viv Regan.