Meet the activists on the 'right side of history'
What I learned from my brush with black-clad trans activists in Manchester.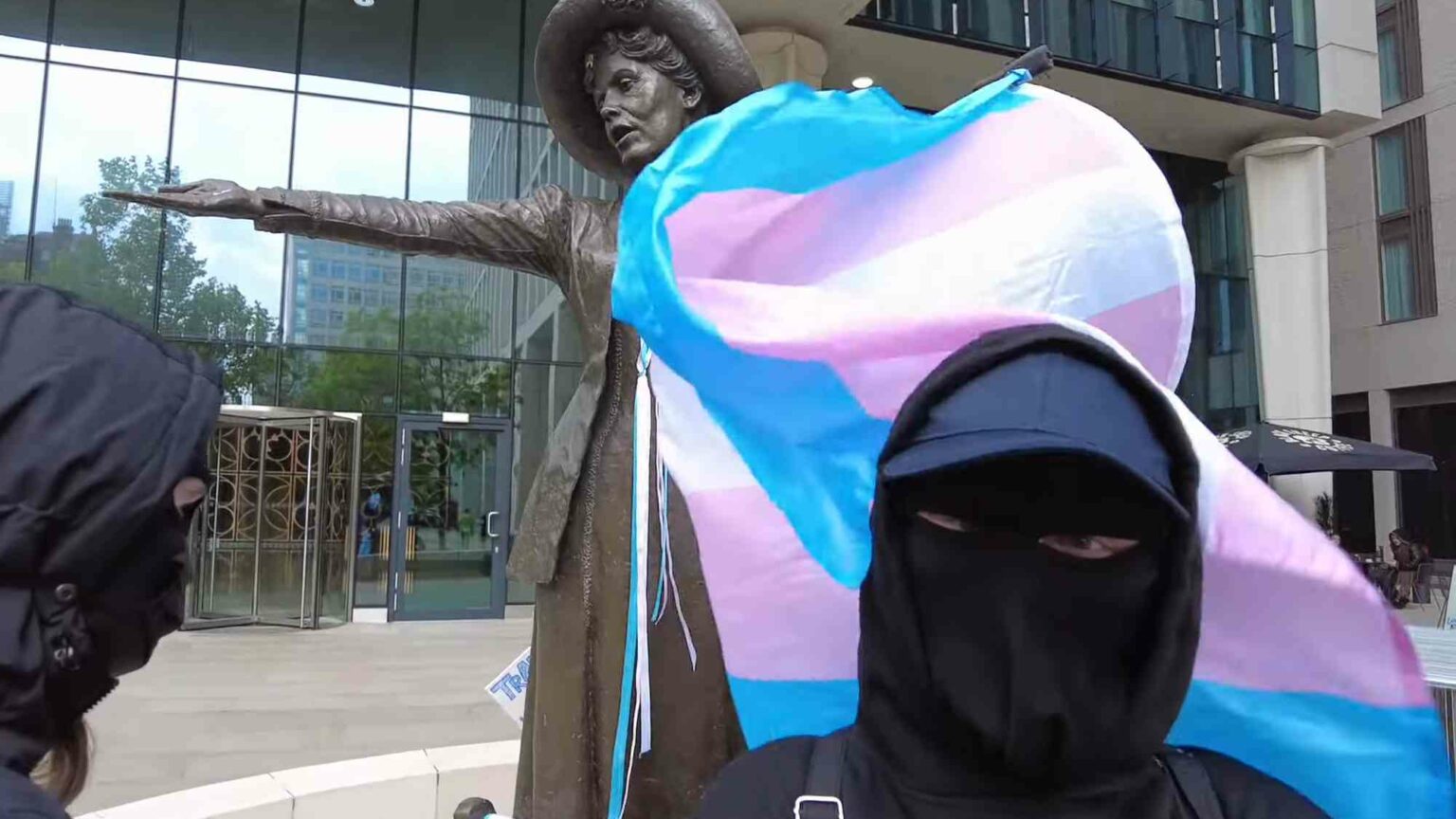 The debate surrounding gender identity is the surest sign that free expression is in danger in 2020s Britain. Things that were considered obviously true just five minutes ago have now become so taboo that in saying them you may risk your job or even receive an invitation to the local police station. The pace at which these rules have changed is a testament to the extraordinary influence that trans-rights activism has had on our culture and institutions.
However, a growing number of women don't appear to care for these new rules. They have been organising around what they believe to be the biggest feminist issue of our day – the erosion of women's rights and single-sex spaces for the benefit of biological men.
One such woman is gender-critical activist Kellie-Jay Keen, who organised a feminist free-speech event in my home city of Manchester on Sunday. The goal of the event was to create a 'Speakers' Corner', with women standing in public space, microphone in hand, speaking their minds about gender ideology and transgender rights.
The original plan was to hold the event in the shadow of the Emmeline Pankhurst statue – a Manchester icon that pays tribute to the founder of the Suffragette movement. However, this plan was thwarted when members of 'Manchester Trans Rise Up' surrounded the Pankhurst statue as part of a counter-protest. The statue was adorned with pro-trans ribbons. And black-clad, mask-wearing counter-protesters formed a protective circle around the statue, preventing anyone 'on the wrong side of history', as they put it, from getting close to it.
Because of this, the Speakers' Corner event was forced to relocate across the road to a spot in front of Manchester Central Library. This meant the feminist rally was separated from the counter-protesters by the police and the occasional passing tram. 'I bet you fucking TERFs feel safe hiding behind your thick blue line!', one counter-protester bellowed out of a sound system, in between renditions of 'all cops are bastards'.
I spoke to a number of women present who said they were concerned about free expression and the dangers of medicalising young, gender-nonconforming children. However, when I asked if they would be willing to say a few words on camera, many refused, fearing their employers would see the footage.
This isn't the nervousness that a white supremacist or a jihadist might have (and should have) about spewing their hatred in public. These are mostly middle-aged women who just aren't convinced that a man can become a woman simply by saying that he is. And yet still the prospect of airing this view publicly fills them with trepidation.
One woman who did agree to speak to me on camera said: 'If [people] want to be gender-nonconforming males, fine, go for it! But that doesn't make you a woman.' This appears to hit at the heart of the divide. It is no longer enough to take the liberal position of 'you do you' in relation to gender. Nothing short of declaring that 'trans women are women' is acceptable in mainstream discussion. And so people are expected to affirm what they do not believe to be true.
As the counter-protesters were chanting their mantras and railing against the apparent spectre of fascism, those gathered for the Speakers' Corner event heard women talk about safeguarding concerns, abortion rights and the indoctrination of school kids.
Of course, it would be wildly inaccurate to frame the Speakers' Corner event as a scholarly and respectful gathering. It was not. Political correctness was nowhere to be seen. Provocative comments about 'men in dresses' and talk of transgender identity as a form of male sexual fetish were a feature. For instance, Kellie-Jay Keen told the crowd that, 'The left has decided to prioritise men in dresses parading their fetish, above women'. Chants about 'Nazi scum' and 'fucking TERFs' came in response.
I asked Keen what she thought about the counter-protesters, who seem convinced she is the embodiment of fascism and hate. 'I think they are in a quasi-religious, dogmatic space', she told me. 'They have decided that they have got a bona-fide civil-rights [movement]. They have been lied to.'
Later in the afternoon, I noticed that the numbers of black-clad counter-protesters guarding the Emmeline Pankhurst statue had thinned out. So I decided this was a perfect opportunity to get a photo. As I approached the statue, my path was repeatedly blocked by one of the remaining masked ayatollahs of Manchester.
'Why are you blocking me from the statue?', I enquired, to complete silence. 'Can I have a look at the statue please?' The silence continued.
'Can any of you speak? Are any of you willing to have a conversation?', I asked, to more silence and physical obstruction. Rather than being baited into a physical altercation, I opted for the only appropriate response to such authoritarian thuggery: mockery. 'Are you sure you don't want a chat? I'm happy to hear why you are here. Blink once for yes, two for no', I said.
The clip of this interaction went viral after it was shared by JK Rowling on Twitter. An especially unlettered death threat swiftly landed in my inbox: 'You ever fuckin pull a stunt like you did today in our city you little fuckin nonce and your gonna fuckin die… we kno who you are and we kno where you live.' Peculiar rhetoric from someone on the 'right side of history'.
I think I preferred the silent treatment.
Stephen Knight is host of the Godless Spellchecker podcast and the Knight Tube. Follow him on Twitter: @GSpellchecker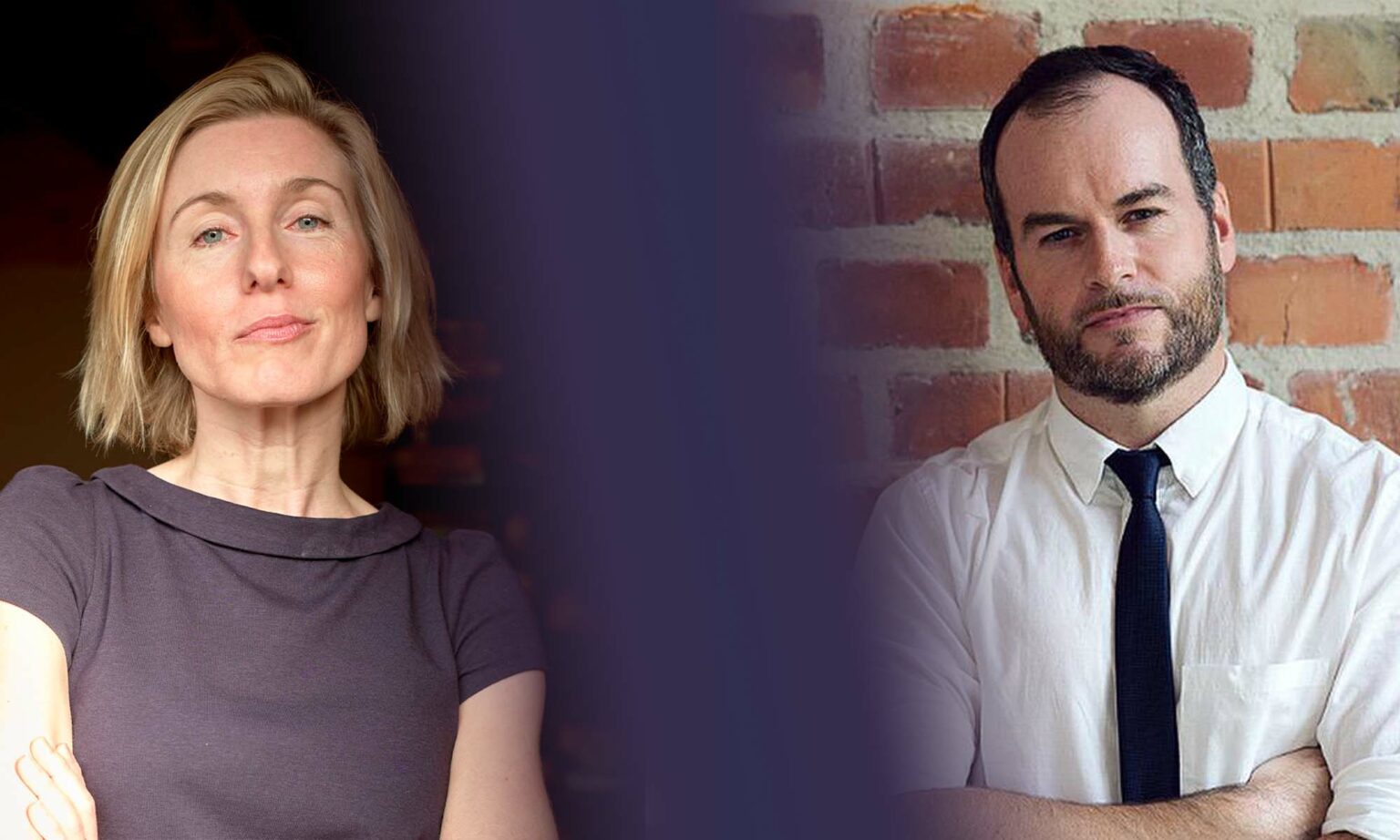 How woke won – with Joanna Williams and Brendan O'Neill
ZOOM EVENT
Monday 16 May – 7pm to 8pm

Tickets cost £5, but supporters get in for free
To enquire about republishing spiked's content, a right to reply or to request a correction, please contact the managing editor, Viv Regan.