Emily Bridges and the threat to women's sport
There is nothing fair or inclusive about biological males entering women's competitions.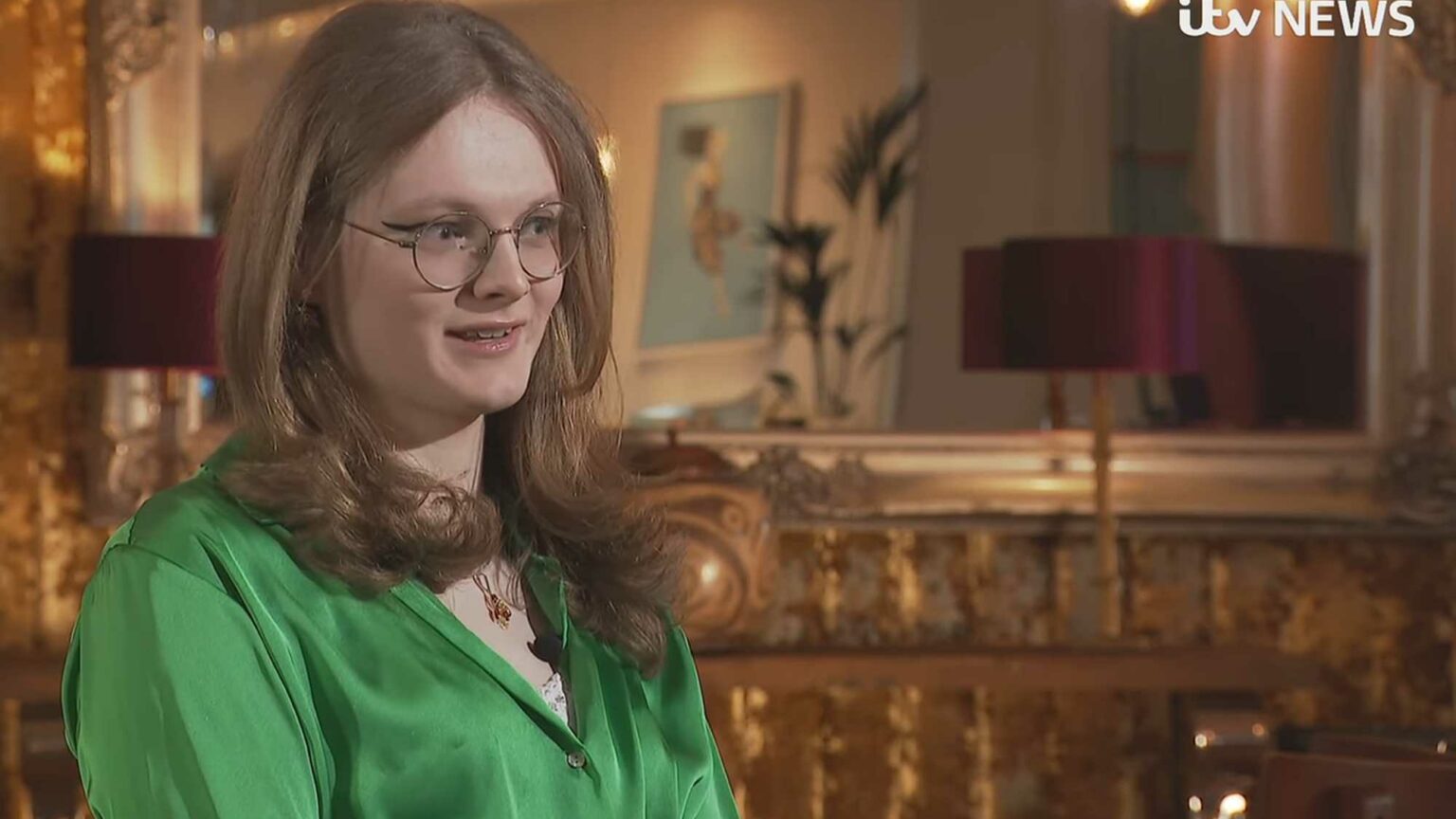 Proponents of gender ideology constantly tell us that they are only asking for fairness and equality. These sound like laudable ambitions. That is, however, until you discover that what they are actually asking for is unfairness and inequality, particularly for women. This is most clear in the ongoing battles over trans athletes in women's sports, where women's concerns have been cast aside.
Last night's ITV interview with trans cyclist Emily Bridges showed the very real risks that arise in this clash of gender ideology and biological reality. Bridges came out as trans in 2020. Having been barred from racing in a women's category in March, in the British National Omnium Championships, Bridges hopes to compete against women in this summer's Commonwealth Games.
The starting premise of gender ideology is often 'how I feel is who I am'. Bridges made references last night to 'fellow female athletes'. In Emily's mind, simply stating that one is a woman, makes one a woman. But in the context of sports and athletics – where the physical body, rather than the mind, is front and centre – this becomes a problem.
Much of the debate in the sporting world centres on whether trans athletes should be allowed to compete with females if they suppress their testosterone levels. Sporting bodies are trying to find the exact level of testosterone that might be deemed 'fair'.
However, this debate misses the fact that the biological and physiological differences between men and women go far beyond hormones. The benefits that come from undergoing male puberty are so stark that in sporting competitions it really could mean the difference between winning or losing, especially when the margins are so tight between athletes who are at the top of their game.
There is no question that, on average, males are stronger, faster and larger than females. Furthermore, going through male puberty, on average, equips men with greater height, greater upper-body strength, larger hand size, greater muscle mass, larger lung capacity and stronger bone density. Even an entire year of suppressing testosterone might not be enough to reduce muscle strength to a 'fair' level.
Proponents of gender ideology will, of course, say that some women are taller than some men, that some women have larger hands than some men, etc. However, such deviations at the ends of the spectra do not detract one iota from the averages that apply when we consider all men and women.
To acknowledge these physiological differences between the sexes is not to do a disservice to women. It is simply acknowledging reality – a reality that women themselves are calling for sporting bodies to recognise, in order to ensure fairness in sport.
However, these biological facts were dismissed by Bridges throughout the ITV interview. Bridges deemed the evidence on males being larger and taller as 'not necessarily relevant' to sport. All the prior research on these questions was similarly dismissed as 'flawed'.
To some extent, whoever wins or loses once women's sport becomes 'trans inclusive' is of secondary significance. Merely allowing biological males to compete in female-only competitions means that the parameters of fair competition have been breached before the race has even begun.
Equally, in elite competitions, when a trans athlete is allowed to compete, there is one fewer place that a woman could be taking. Though not according to Bridges, who claimed to have not taken 'anything' from anyone. Bridges called for 'empathy' from others last night, but where is Bridges' empathy for female athletes?
It is these fellow athletes I feel for the most. They have been put in the most impossible of binds. If they say nothing, they are then forced to go along with a situation that is inherently unfair. And if they speak out, they will be met with the usual onslaught of abuse from trans activists. We have seen this already in the US, in relation to Lia Thomas, a biological male who smashed a number of swimming records in women's competitions earlier this year. Those who criticised Thomas' participation were dismissed as transphobic.
While the concerns of female athletes are dismissed, we are regularly being told that trans people are being 'banned' from sports. They are not. They are fully entitled to take part in the sporting category that corresponds to their biological sex.
In one of the most trailed segments of the interview, Bridges spoke of receiving abuse and threats online. This is abhorrent and unacceptable. Equally, we should be mindful of the distress that comes from gender dysphoria – a debilitating mental-health condition. However, this does not mean we should capitulate to the falsehoods of the trans movement or to its overblown rhetoric.
Where will this misguided obsession with 'inclusivity' end? Will we soon find ourselves in a situation in which sports competitors can self-identify their age and adults are competing against children? Or will we face something even more bleak? There could be the potential for serious injury if biological males are entitled to take part in contact sports, such as rugby, against biological women.
The unfortunate truth is that the sporting debate only scratches the surface when it comes to the impact of gender ideology on society. Children who believe they are trans continue to suffer irreversible mental and physical harm. Single-sex spaces are under threat. And freedom of speech is being trampled upon.
Let us hope that this sporting scandal wakes us up to the serious dangers posed by gender ideology.
James Esses is co-founder of Thoughtful Therapists.
To enquire about republishing spiked's content, a right to reply or to request a correction, please contact the managing editor, Viv Regan.