Trans ideology is a menace to abortion rights
You can't fight for women's autonomy if you don't know what a woman is.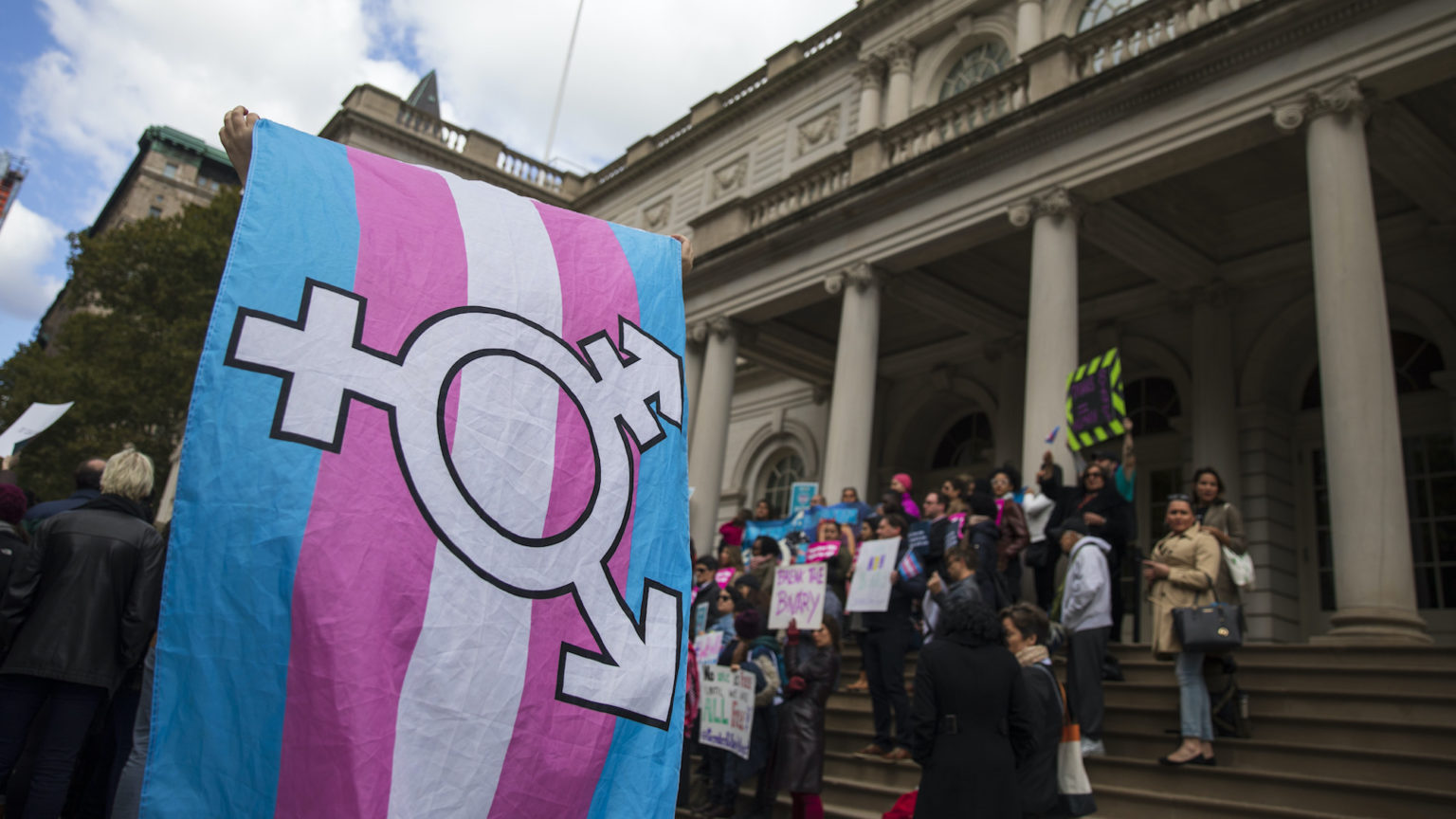 It is 13 years since George Tiller, an abortion doctor from Wichita, Kansas was murdered. He was shot in the head on the morning of Sunday, 31 May 2009, while serving as an usher in his local church.
At the time George had gained international attention as one of the very few clinicians in the United States willing to provide late-term abortions. He was a mild-mannered man who spoke plainly. I had the privilege of sharing conference platforms with him where he would explain the principle that he worked to – namely, that the person who is best placed to make the decision whether to continue or end a pregnancy is always the pregnant woman herself. George used to implore his audiences to 'trust women'.
Since his death, that simple phrase, 'trust women', has been adopted by many of us working in abortion care. When the British Pregnancy Advisory Service (BPAS) launchd its campaign to decriminalise abortion in the UK in 2016, it used the slogan 'We trust women'. This was not just to honour a respected colleague, but also to sum up what policymakers, politicians and the judiciary need to do – they need to trust in women's capacity to make decisions for themselves and their families.
Those opposed to abortion have consistently challenged this call to 'trust women' on the grounds that it implies women can never make bad decisions or mistakes, or that they will never regret the choice they made. That is not the intended meaning of the phrase.
In the context of abortion care, to trust a pregnant women is to trust her to make a better decision for herself than anyone else could make for her. She knows her life better than anyone else possibly could. Therefore, she alone can fully appreciate the impact of the pregnancy, not just on her but also on those around her. And, crucially, the pregnancy resides in her womb, which means she alone experiences the physicality of that pregnancy, and she alone will endure the abortion or the birth. It is only right and just that responsibility for the future of a woman's pregnancy rests with the woman herself.
But today, there's another challenge to the tenet 'trust women'. It comes not from the anti-abortion lobby but from supporters of trans rights, and it focuses on the second not the first part of the phrase, 'trust women'. Supporters of trans rights argue that we should replace the word women with 'pregnant people', or 'people with wombs', so as to avoid alienating those who do not identify as women. They argue that abortion care and rights need to be gender inclusive.
This obsession with gender inclusivity seems to come from two directions: first, from those concerned with providing accessible, good-quality abortion care for those who do not identify as women; and secondly, from those who want to build the broadest pro-abortion campaigning base by appealing to identities other than 'women'.
In the first case, the call for abortion care to be gender inclusive is unncessary. Abortion providers have been adapting to the differing needs of individual women for decades. And long before pronouns became a thing, clinical staff have been asking people what they would like to be called, fully aware that some women fear disclosing their real names. The activists claiming that abortion care needs to be gender inclusive seem to think only they are concerned about individuals when nothing could be further from the truth.
In the second case, those wanting to dispense with the word 'woman' in order to build a broad pro-abortion campaigning base are doing great damage to the cause of women's abortion rights. To win support for liberal laws on abortion – or better still, the decriminalisation of abortion – requires people to understand and appreciate why abortion is necessary, and why the person who is most affected by the decision should be the one responsible for making it. And the person who is most affected by the decision is always the pregnant woman herself.
The acceptance of the biological reality of womanhood is therefore essential to any argument for women's abortion rights. After all, abortion is necessary because the biology of a mature female – her hormones and anatomy – predispose her to pregnancy however hard she tries to prevent it.
Societies that broadly accept abortion are those that accept that women need to be able practice birth control in order to live modern lives. Indeed, modern societies expect women to plan their families and to provide proper care for the children they bear. Thus there is an acceptance that, since preventing a pregnancy is not always possible, the termination of a pregnancy is sometimes necessary.
The way we prevent society's interest in our reproductive decisions from intruding into our private personal and family lives is to insist that we, as women, should be the ones making decisions about our futures. This is at the heart of one of the key pro-choice slogans of our era: 'Not the Church, Not the State, Women must decide their fate.' Like 'trust women', this slogan appeals to the idea of autonomy. It urges people to respect and trust others to make decisions for themselves, even if those decisions are not ones we would choose to make ourselves.
Our identity as women is derived from biological fact as much as social reality. Women's need for access to birth control comes from this intermingling of biology and society. Women are caught between biology and social necessity and that is not something that can be overcome by acquiring a new gender identity. You may identify as un-woman, but your body is still female, and your right to abortion is still a woman's.
To fight for abortion rights, you need to understand why they are necessary. And to understand why they are necessary you need to understand what a woman is. Without that understanding, without that acceptance of biological realities, the cause of women's freedom itself is endangered.
Ann Furedi is author of The Moral Case for Abortion: A Defence of Reproductive Choice.
To enquire about republishing spiked's content, a right to reply or to request a correction, please contact the managing editor, Viv Regan.