The case for a culture warrior PM
The Tories should take a punt on Kemi Badenoch.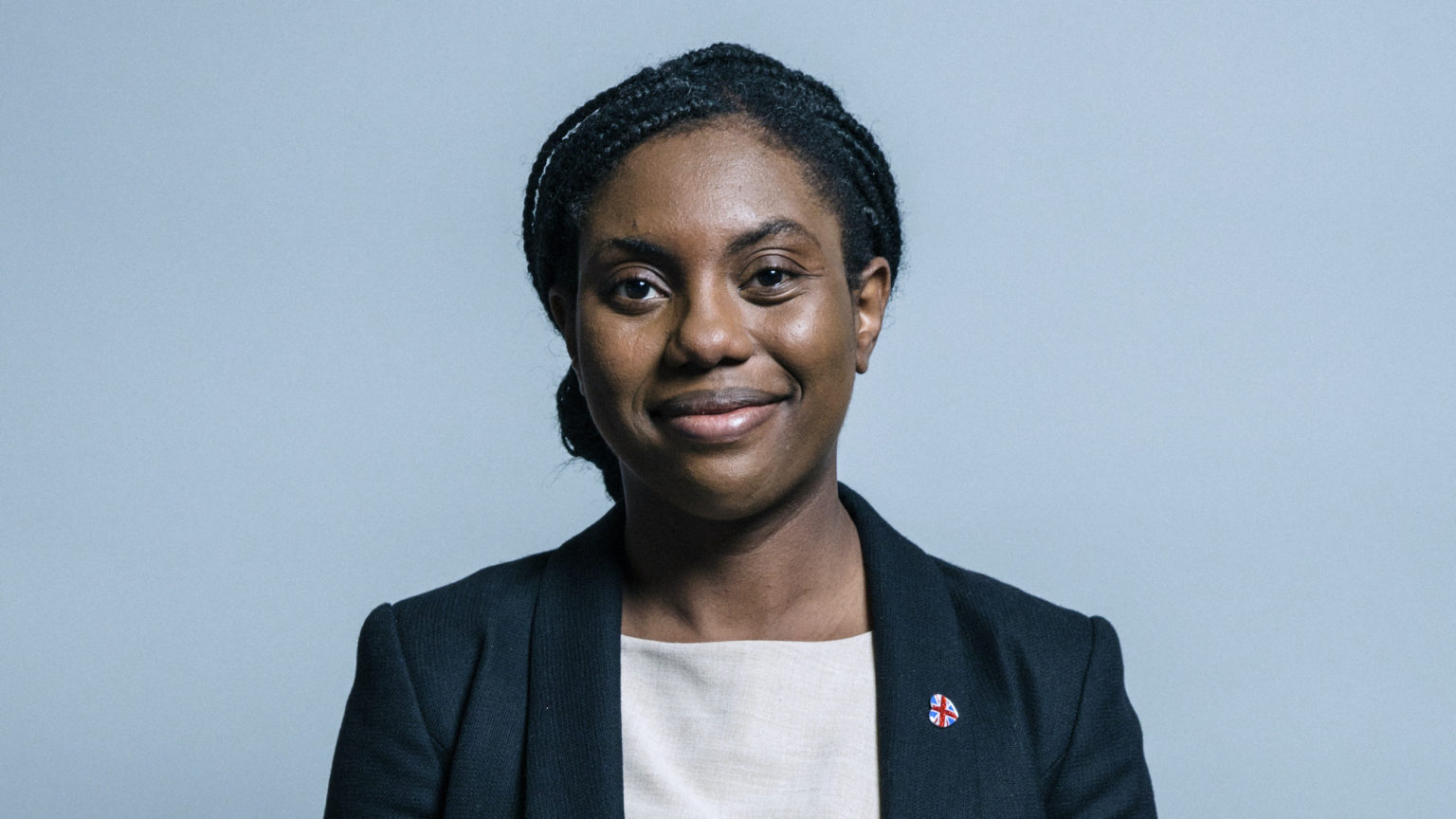 To say that Kemi Badenoch is the best bet for the Tories is a profound understatement. It's not even close. In this Conservative Party leadership race, among a parade of grinning Blairites and tragic Thatcher tribute acts, the former equalities minister and MP for Saffron Walden is the insurgent candidate who most seems to 'get it'. Namely, that the culture war is very real and needs to be fought. That it is the key dividing line in modern politics. That those seeking to divide Brits by race and gender and identity are not well-meaning progressives but are among the most pernicious people in public life today. That the erosion of freedom of speech and the derangements of gender ideology cannot continue to take hold in our institutions unchallenged. And that all this is not some fiction, cooked up by 'right-wing' pundits to amuse men who look like Peter Bone of an evening. It is all very real. And the more politicians ignore it, or just chortle at it from the sidelines as so many Tories do, the worse it will get.
While Boris Johnson's government often caved in on the culture war, his long-time equalities minister was a noble exception. If you haven't already seen Badenoch's 10-minute filleting of critical race theory, you're in for a treat. Closing a Commons debate on Black History Month in October 2020, she made a powerful, at times furious, case against the new racial politics. Badenoch – born in London but raised in Nigeria – railed against the post-Floyd importation of America's racial psychodrama and made clear that ethnic-minority Brits are those who suffer most under woke identitarianism. They are cast as inescapably oppressed, as permanent outsiders to our national story. That she happens to be a black woman is besides the point. Badenoch is easily the most eloquent and sophisticated critic of wokeness the parliamentary Tory Party has so far produced.
On gender ideology, as on race, Badenoch seems to recognise the bigger forces at play – the menace underlying the demand to #BeKind and the deranged agenda posing as tolerance and liberalism. It is the failure to grasp all this that has made the Tory Party so weak on gender ideology. Metropolitan Tories, desperate not to look like 'the nasty party', have ended up indulging one of the nastiest ideologies out there – one which seeks to strip women of their sex-based rights and demonise those who dare to dissent. Badenoch, by contrast, has refused to be cowed on this issue, in the face of various hit pieces in the media. In the final days of Boris Johnson's disintegrating government, she pushed through the abolition of gender-neutral toilets in public buildings, reportedly in the face of bitter civil-service opposition.
On free speech, the first casualty of our culture war, Badenoch also seems reliably sound. 'Free speech is no longer something we can take for granted', she told an event in parliament yesterday, addressing an audience of free-speech activists. She condemned the clampdown on 'legal but harmful' speech contained within the government's Online Safety Bill. And she had a pop at those who insist cancel culture is a myth: '[Y]ou often hear… that the debate on free speech is a conspiracy whipped up to spark a culture war, or it's a cover for bigoted middle-aged white men to spout politically incorrect nonsense. Well, I'm not middle-aged, I'm not white and I'm not a man…' At which point someone shouted 'are you sure?' from the floor. 'I know what a woman is', Badenoch shot back, sparking a big cheer.
Whether Badenoch – who has only been in parliament for five years and is yet to be appointed to the cabinet – will be able to rise to the challenge of the highest office in the land remains to be seen. Whether she can appeal to those in the Red Wall is another big unknown. Her bromides about the free market may play well among the Tory selectorate, but will land less well in the working-class towns of the Midlands and the north. The great tragedy of our current economic crisis is that no one – from either main party – seems to have a credible answer to get us out of this. Though it was refreshing to see Badenoch take aim at the disastrous Net Zero policy at her launch event this morning, dubbing it 'unilateral economic disarmament'.
But Badenoch certainly has one big thing in her favour. She gets the cultural mess that we're in. In many ways, the culture war is upstream from many of the other issues we face. And in a time when it's difficult to put a Rizla between the two parties on various issues, her bold stance on wokeness could prove to be compelling. Badenoch has a tendency to frame her pitch as a remedy to the forces of 'populism'. But there is actually much that is populist about her pitch – in her insistence that ordinary people's values shouldn't be scorned and that elite identity politics must be confronted for everyone's sake. This is a case that if made well will chime with many Brits.
As Tory MPs line up behind the big candidates, jostling for cabinet positions to come, Badenoch has a slim chance of making the final ballot. But if the Tories had any sense, they'd take a punt on her. A culture warrior PM is exactly what we need.
Tom Slater is editor of spiked. Follow him on Twitter: @Tom_Slater_
Picture by: UK Parliament.
To enquire about republishing spiked's content, a right to reply or to request a correction, please contact the managing editor, Viv Regan.