What's the point of the Tory Party?
The old party of the establishment has become an embarrassment of mediocrities.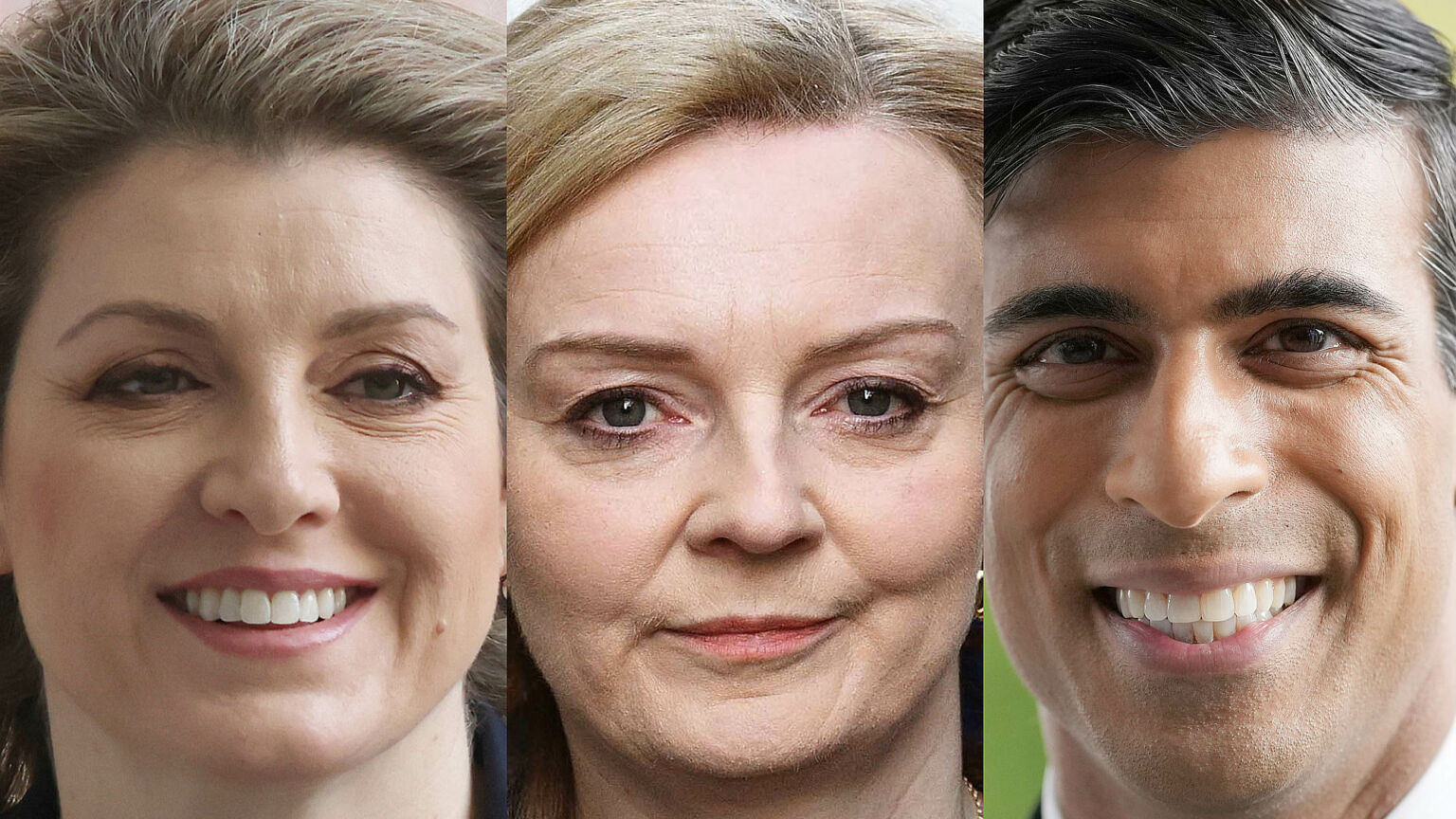 So there we have it. The only interesting candidate in the Tory leadership race has been knocked out. In the fourth round of voting by Tory MPs, the insurgent culture warrior Kemi Badenoch has come a distant fourth. Now Penny Mordaunt and Liz Truss will fight it out for the second spot on the ballot paper against frontrunner (with MPs, at least) Rishi Sunak. Meanwhile, the rest of us brace for a deathly dull and utterly uninspiring contest to be the next PM, decided by a few hundred thousand Tory members while the rest of us look on without a say.
Even so, if recent polls are to be believed, the Tory selectorate will also feel like they've been cheated. In a YouGov poll of Tory members released today, Badenoch beat all of the other candidates in head-to-head run-offs. This is after she chalked up a double-digit lead in the latest Conservative Home poll of party activists. It's easy to see why she struck a chord. As I wrote about on spiked last week, Badenoch understood – as many Brits do – that we need to take the culture war seriously. That issues of free speech and gender and race are not confected tabloid distractions, but crucial battles over freedom, equality and who we are as a society. Amid all the mind-numbing debates about whether the government should cut taxes now, tomorrow or next week, all this made her stand out.
But perhaps Badenoch looked all that bit more impressive because of what she was up against – and what we are left with in the form of these final-three contenders. Their triumph, such as it is, shows the Tory Party really has no idea what it is doing. Tory MPs just knifed their leader without really knowing why or who should replace him. You would think they might then reflect on why Boris Johnson prevailed in 2019, how they might recapture that energy, and why he ultimately squandered the opportunity his Brexit-fuelled majority presented him with. Or at least you'd think they might look around for something new altogether to provide them with a new sense of mission. Instead, Tory MPs, apparently desperate for things to just calm down, are reverting to idiotic type.
If Rishi Sunak, Penny Mordaunt or Liz Truss are the answer, you're asking the wrong question – or have a nasty case of heatstroke. Tory MPs seem to be chasing either Thatcherite nostalgia or ersatz Blairite 'electability'. And they're not even doing that very well. Sunak has both the charisma and proportions of a Thunderbirds marionette. He is a bank manager posing as a politician. He insists he has the economic credibility to govern in tough times, despite presiding over this economic clusterfuck until all of two weeks ago. His claims to electability seem based purely on the fact that he is the only one in this contest anyone outside of SW1 has ever heard of. Then of course there's Liz Truss. Her Thatcher cosplaying has clearly given the Tory right a warm feeling, but it betrays an utter dearth of new ideas and zero understanding of the blue-collar, ex-Labour voters she'll need to connect with to keep the Tories' 2019 coalition together. And who could forget Penny Mordaunt, who is like an Islington PR agency's idea of what a Tory election-winner looks like, which is apparently a gender-ideology nutter who is also a big fan of the armed forces. Reaching across the divide!
The past six years have provided a unique opportunity to the Tory Party. By hesitantly embracing Brexit, when no other mainstream party would, this relic of an old era was handed a new mission and a new coalition. And it well and truly fucked it. We shouldn't really be surprised, of course. The idea of the old party of the establishment being a durable vehicle for working-class, anti-establishment revolt was always going to be a stretch. (Even if, in the end, it was the metropolitan Tories – the new establishment, if you like – who proved particularly hesitant to go along with the Conservatives' more populist turn.) What is striking, though, is how little political substance and how few politicians of any stature the party is now left with.
The Conservative Party, we are told, is the most successful political party in the world. The natural party of government. Etc etc. But as everything in society crumbles around us, its pompous claims to good governance look increasingly like a sick joke. And whether or not the Tory Party will be able to cling on to Downing Street, it clearly has no idea what it would be clinging on for – what it actually believes in and seeks to achieve. The remains of this leadership race are a damning indictment of the Conservatives. This embarrassment of mediocrities. This Debenhams sale of empty suits. This is really the best they could come up with? If so, they really are in trouble.
Tom Slater is editor of spiked. Follow him on Twitter: @Tom_Slater_
To enquire about republishing spiked's content, a right to reply or to request a correction, please contact the managing editor, Viv Regan.