Who's afraid of the Tory membership?
Party members have been written off as bigots, cranks and unworthy of the vote.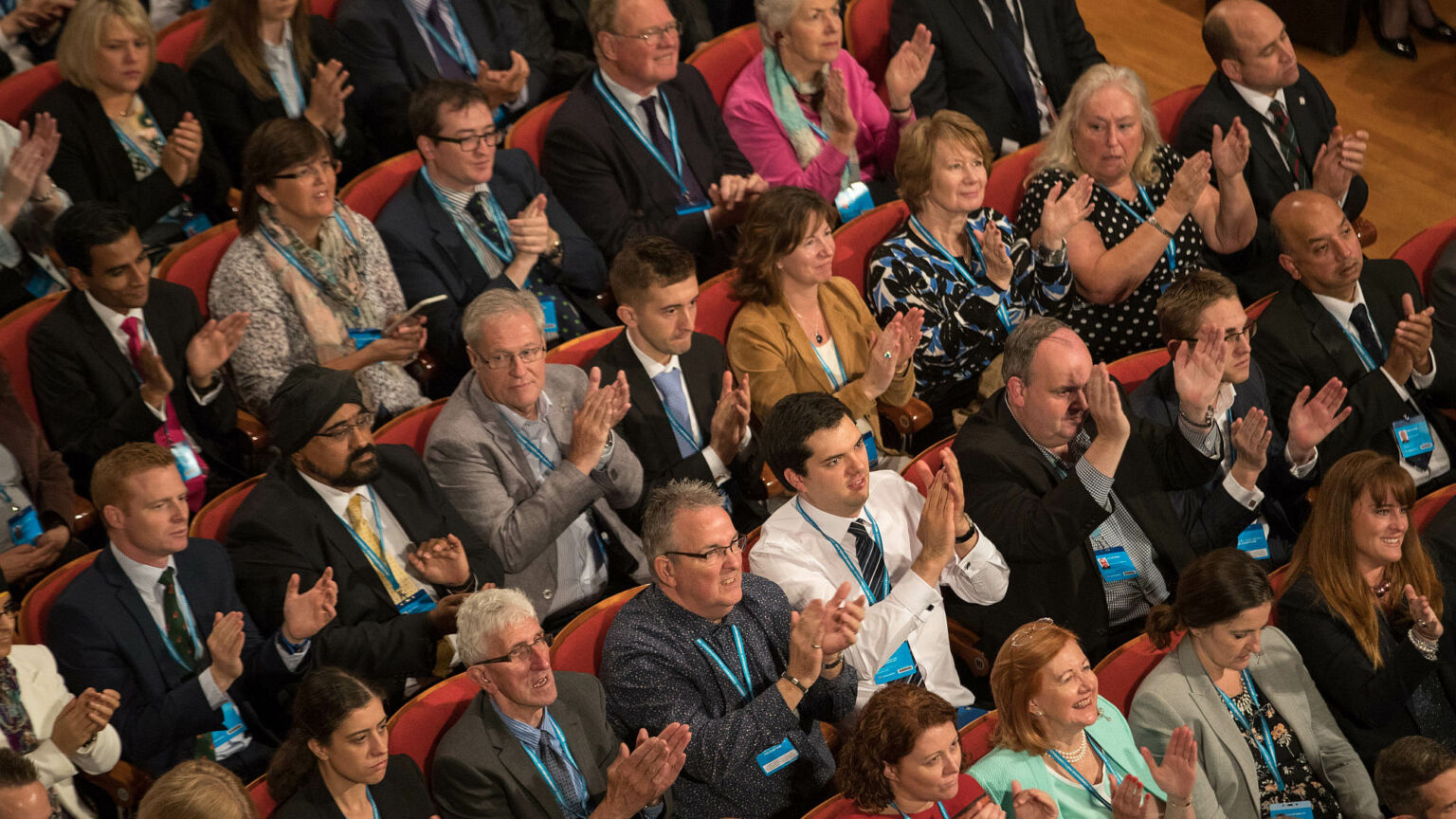 For the smart set, there is a bigger problem with the Tory leadership contest than the dearth of credible candidates. It's the fact that ordinary members of the Conservative Party get to vote on who will be their next leader and, by default, the next prime minister.
The Times says it is 'time to cut members out' of the Tory leadership contest. The Financial Times agrees, stating that 'the power held by UK political party members is no longer defensible'. And the Guardian's Simon Jenkins describes the situation as a 'perversion of parliamentary democracy'.
Leftish activists on social media have had a field day attacking the Tory Party membership. These voters are 'gammon', 'old' and 'racist' and therefore unfit to have a say, according to various tweets. Last week Labour MP Dawn Butler referred to Tory members as 'bigoted'. And at the weekend, Labour's Angela Eagle accused contenders Rishi Sunak and Liz Truss of pandering to the 'prejudices' of its 'rabid, bigoted' party members.
No doubt many high-ranking Tories feel the same way about the membership. After all, a close ally of former leader David Cameron infamously called Tory activists 'all mad swivel-eyed loons' back in 2013. But if Tory Party members really are as mad, racist and bigoted as their critics suggest, then why did polling from last week suggest that a majority of them would have voted for Kemi Badenoch as the next leader and PM?
And it is not just the Tory Party membership that is viewed with suspicion by the commentariat. Labour Party members also had their sanity questioned when they voted for Jeremy Corbyn as leader, first in 2015 and again in 2016. This 'political disaster', as the New Statesman had it at the time, was all down to Ed Miliband changing the rules to allow Labour members more say over their party's leader. Who knew that greater party democracy was such a bad thing?
Of course, there's nothing new about the political elites' fear and loathing of ordinary party members. Up until recently, the Labour Party tended to discourage mass-membership drives for fear of recruiting working-class militants. And until William Hague changed his party's rules in 1998, only Conservative MPs had the right to vote in party leadership elections. The reformed rules allowed Tory members a vote in the final round – giving them a limited say for the first time. In recent years, Hague has himself warned against calls from activists to further democratise the leadership selection process.
There are now calls for Hague's reforms, like Miliband's, to be reversed. For The Times, there must be a return to MPs choosing their party leader, so as to prevent a repeat of 'the twin fiascos of Corbyn and Johnson'.
None of this is to say that the current system is a good one. It certainly should not be down to Tory members alone to choose the next prime minister. The whole electorate should get to make that decision, not just a so-called selectorate. This is why the system of open primaries in the US, whereby ordinary citizens vote on their preferred electoral candidate in presidential and senate elections, is far more democratic and progressive. Even though the UK has a parliamentary political system rather than a presidential one, there is no reason why open primaries could not be used to choose party leaders.
It's unlikely that we'll hear many calls for open primaries or other democratising reforms anytime soon, however. Those who are most upset about party members having their say tend to complain that there is too much democracy, not too little. What really infuriates the commentariat about the Tory leadership election is that citizens are having any sort of say at all. They would much rather our political elites pulled up the Westminster drawbridge and took decisions among themselves. Our ruling elites don't want to extend the vote to the wider citizenry. They want to limit it to those who supposedly know best. They want a technocratic process to deliver a technocratic leader.
The bile aimed at Tory and Labour Party members is ultimately a product of the demosphobia unleashed by the EU referendum result. No doubt many in the smart set disliked the reforms of Hague and Miliband before 2016. But after the Brexit vote that year, their fear and loathing of democracy intensified. As they saw it, the majority of citizens voted the 'wrong' way. Apparently, this showed that ordinary voters cannot be trusted with making important decisions on Britain's future. Now these same anti-democratic sentiments are at work against Tory Party members.
After all, for our demosphobic elites, it is always party members and voters that are the problem. If they had their way, they would remove the public from political decision-making altogether.
We can't let these anti-democratic elitists get their way.
Neil Davenport is a writer based in London.
To enquire about republishing spiked's content, a right to reply or to request a correction, please contact the managing editor, Viv Regan.