The myth of the Kamloops mass grave
Gruesome claims that Native Canadian children were buried en masse have completely unravelled.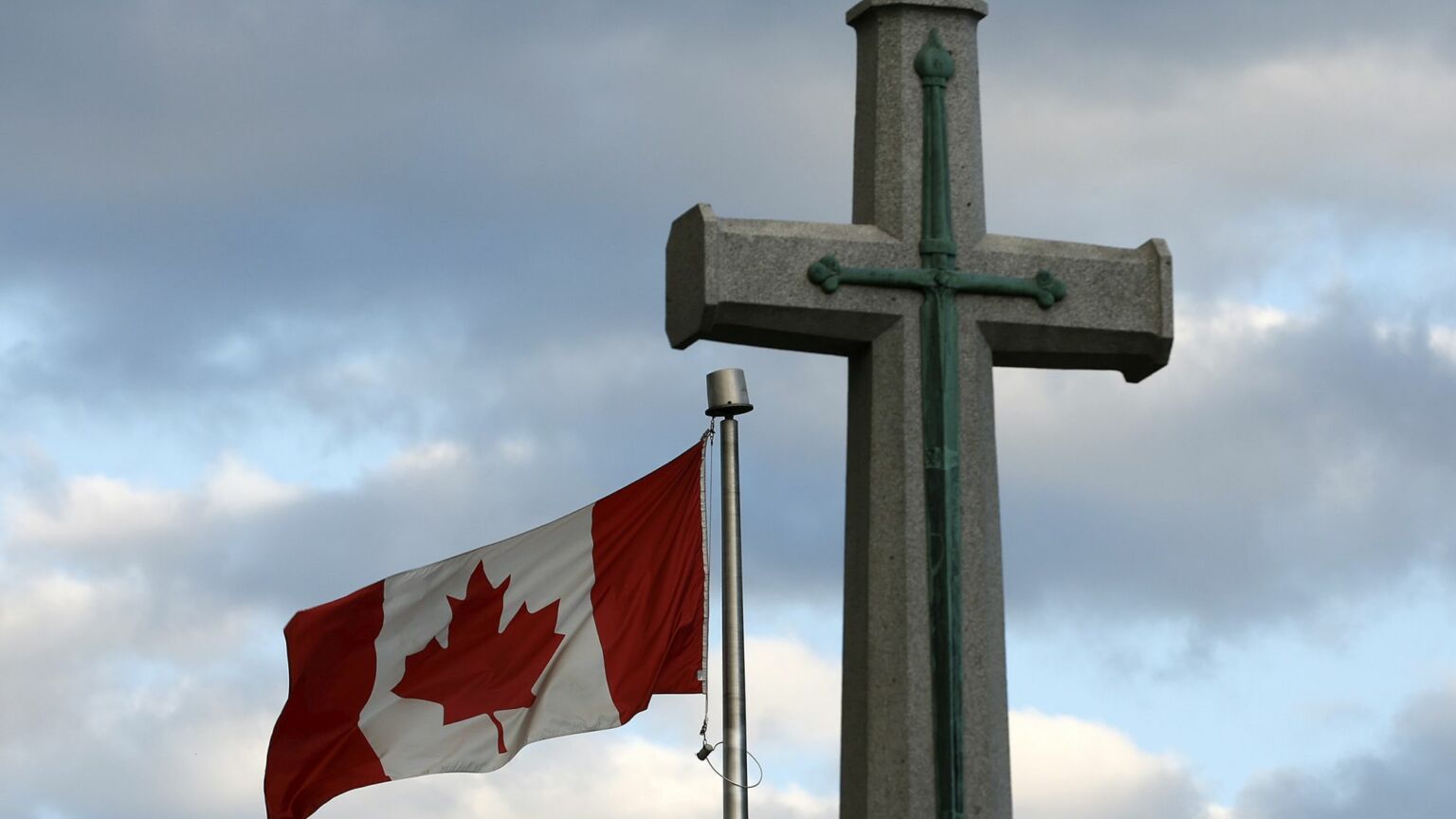 When events occur that are important, but awkward and hard to discuss, the public should not be encouraged simply to move on and forget them. We often hear this line from good-faith leftists. Sometimes, as in the context of a historical lynching, those making this point have a real and significant case.
But there is another side to this. Frankly put, most high-profile recent US / UK narratives of racial conflict have turned out to be largely or entirely falsified. Stories touching on race are often misreported, and hoaxes are often uncritically believed by the media. The outlets and individuals who promote these storylines should not – cannot – be allowed to simply move on and forget them when they collapse.
What do I speak of? Well, American actor Jussie Smollett was not actually attacked by two MAGA-hatted Trump supporters in downtown Chicago on the coldest night of 2019. Nor – while he did not intend to commit a hoax – was auto-racing star Bubba Wallace actually confronted with a real hangman's noose in his NASCAR garage a year later. Around the same time as the Smollett hoax, the Covington Catholic schoolboys did not actually taunt a Native American Indian elder.
More broadly, American police officers are not murdering hundreds of unarmed black men every year, as has so often been claimed from about 2015 onwards. The sensationalist and narrative-bound media class of today is often wrong – and each time this is exposed citizens are generally encouraged to move on and not learn any lessons. We should refuse to do so.
The same pattern of collapse seems to be occurring today in Canada. As virtually all educated North Americans know, a 'mass grave of indigenous children' was reported by Canadian media as having been discovered last year, following anthropologist Sarah Beaulieu's scanning of the grounds of the Kamloops Native Residential School with ground-penetrating radar. Beaulieu was searching for 'the remains of children alleged to be buried there', and her employer – the Tk'emlúps te secwépemc First Nations chief Rosanne Casimir – announced on 27 May 2021 that an actual 'discovery' of these lost bodies had been made. Beaulieu herself declared, at a widely covered press conference on 15 July 2021, that at least 200-215 'probable burials' had been uncovered. The suspicion this raised was unavoidable: it appeared that innocent Native Canadian children had been allowed to die – if not sexually tortured and murdered – at an institution itself intended as an instrument of 'cultural genocide'.
The national and even global outpouring of rage and grief was immediate. Canadian prime minister Justin Trudeau, himself fond of dressing as a First Nations Canadian (among other things), called the residential-school era and especially the operation of Kamloops a 'dark and shameful' chapter in Canadian history. As Professor Jacques Rouillard notes in his excellent article for the Dorchester Review, British Columbia premier John Horgan said that he was 'heartbroken' to learn of the mass grave.
Many young activists, some Native and more white, went even further – wrecking beautiful old Catholic churches (many residential schools were administered by the Church) and in one case defacing and then pulling down statues of Queen Victoria and Queen Elizabeth II.
This story, one of the biggest of its kind in modern history, spread far beyond Canada. The New York Times, Gray Lady of record here in the United States, ran a story which appeared to confirm that hundreds of bodies had been discovered. 'Horrible History – Mass Grave of Indigenous Children Reported in Canada', ran the headline. This piece specifically noted that the Native community 'has found evidence of what happened to… its missing children: a mass grave containing the remains of 215 children on the grounds of a former residential school'.
United Nations experts have called the Kamloops incident 'a large-scale human-rights violation' and have urged a major Canadian investigation into 'the mass grave'. Even Pope Francis made a sombre reference to 'the discovery in Canada of the remains of 215 children' at Kamloops.
But then it happened. As – to be fair – Beaulieu pointed out at least once early on, and as heterodox media have finally begun to note, no actual bodies have ever been found at the Kamloops site. To quote Rouillard, Beaulieu's initial report is 'actually based on depressions and abnormalities in the soil of an apple orchard near the school – not on exhumed remains'. A skilled radar operator, Beaulieu argues that Kamloops and some other sites display 'multiple signatures' that to some large extent 'present like burials'. However, these 'signatures' are in and of themselves basically just disturbances in the ground – which apparently might also be 'tree roots, metal, [or] stones'.
A good-faith compromise position seems to be that no one can know whether or not bodies exist at the Kamloops Residential School site until it is fully excavated. However, many eminent Canadian academics are already going further than that, with Tom Flanagan of the University of Calgary calling the whole tale 'the biggest fake-news story in Canadian history' in a recent New York Post article. At the very least, it is complete nonsense to say that multiple bodies of children, or confirmed mass graves, have ever been found at this site in Canada.
Several practical factors converge to make it seem quite unlikely any ever will be found. First, as an American writer unfamiliar with Canadian terrain, I was more than a bit surprised to discover that the now-closed Kamloops Residential School is located smack dab in the middle of both the well-known Kamloops Indian Reservation and the 100,000-person city of Kamloops in British Columbia. The school did not close until 1978. While these facts have been noted by a few empirically minded heterodox sources, I have yet to see them mentioned by a Native leader or left-leaning politician. Spoken aloud or not, they raise an obvious question. To quote Rouillard: 'Is it really credible that the remains of 200 children were buried clandestinely in a mass grave, on the reserve itself, without any reaction from the band council… until last summer?'
Maybe not. There also do not seem to be more than 200 children who died, under unknown circumstances, at the school during the modern era, and who thus theoretically could have been tossed into a mass grave. Searches conducted by everyone from the invaluable Rouillard to the Canadian National Commission for Truth and Reconciliation to the team behind the Kamloops Residential School Wikipedia page all seem to have turned up 51 child deaths between about 1910 and 1964. Of these fallen students, complete records exist for 71 per cent of the deaths, and records for the rest could quite probably be obtained by going through the complete death-certificate process with the British Columbia Vital Statistics Agency.
To extend a methodological point made by several scholars, the claim that there were hundreds of residential-school students who were somehow missing, and thus could easily have been killed off and buried around the property, is likely the result of a wonky technical error. As the Dorchester Review notes, residential schools were required to report the name of every student who died each year to the Canadian government. However, they did not always do so – often providing only comprehensive death (and illness) numbers.
Later on, other reporters, both historically and during a 2015 'truth and reconciliation' process, separately recorded each death of each 'unnamed, unknown' student – even if the same child had already been reported to the government as part of an imperfect but effective process. This led to a situation in which the final Truth and Reconciliation Commission (TRC) report 'identified' several thousand missing children across Canada, a figure that would represent a substantial percentage of all children ever to die at a residential school. One more than suspects that technical confusion of this kind – or something similar – played a role in the claim that an urban school that recorded approximately 50 student deaths over 50 years secretly managed a mass graveyard of 200-plus bodies. As Rouillard says, mid-20th-century Canada, while doubtless racist and imperfect in many ways, 'was not the Wild West'.
This blunt statement leads into a fascinating question: why were so many Canadians, and citizens of closely allied states like Britain and the US, so willing to believe this story? To me, the answer here ties into one of the most prominent and unavoidable phenomena in upper-middle-class life today: hysterical Western self-criticism. The contrast between genuinely and obviously declining racism and the continued prominence of the institutions that grew up to fight genuine oppression in Western countries has resulted in a frantic search for things to feel guilty about. Indeed, there were likely more anti-racism demonstrations during the Black Lives Matter period than the civil-rights movement.
Writing about what he calls 'the Great Awokening', the young scholar Zach Goldberg has documented that, in recent years – as racism has continued to fade away by any objective standard – mentions of terms like 'white supremacy' in major North American newspapers have increased by roughly 1,000 per cent. The New York Times recently opted to run a pages-long 'anniversary' series on the century-old Tulsa race riot, while top African American attorney Ben Crump published a 2019 bestselling book arguing that the United States is currently committing active genocide against black Americans. The allegation that gory mass graves had been discovered at unpopular, white-run, traditional, Catholic institutions in a Western country dropped into this flammable atmosphere like a hot bombshell. Like so many other similar allegations, it almost could not be questioned. It had to be true. It was spiritually true.
However, as noted at the beginning of this piece, most of those similar claims – together making up the dominant narrative of today – have been proven factually false. And the mass graves very likely are not there either. Their alleged discoverer notes that the 'disturbances' she found could easily be down to other causes, and it seems fantastically unlikely that a school located in the geographic middle of a well-administered Native Canadian reserve would have been allowed to kill and inter Native kids for decades with no complaints. In the interest both of truth-seeking and of avoiding an ugly backlash to the Current Moment, which is frankly not hard to see growing, any claims otherwise must be interrogated. We should wait for the evidence, rather than jumping to believe something because it 'feels' right. When it comes to Kamloops or any other story, let's start digging.
Wilfred Reilly is a spiked columnist and the author of Taboo: 10 Facts You Can't Talk About, published by Regnery. Follow him on Twitter: @wil_da_beast630
To enquire about republishing spiked's content, a right to reply or to request a correction, please contact the managing editor, Viv Regan.