A miscarriage should never be a crime
Women in Britain are still being criminalised under our Victorian-era abortion laws.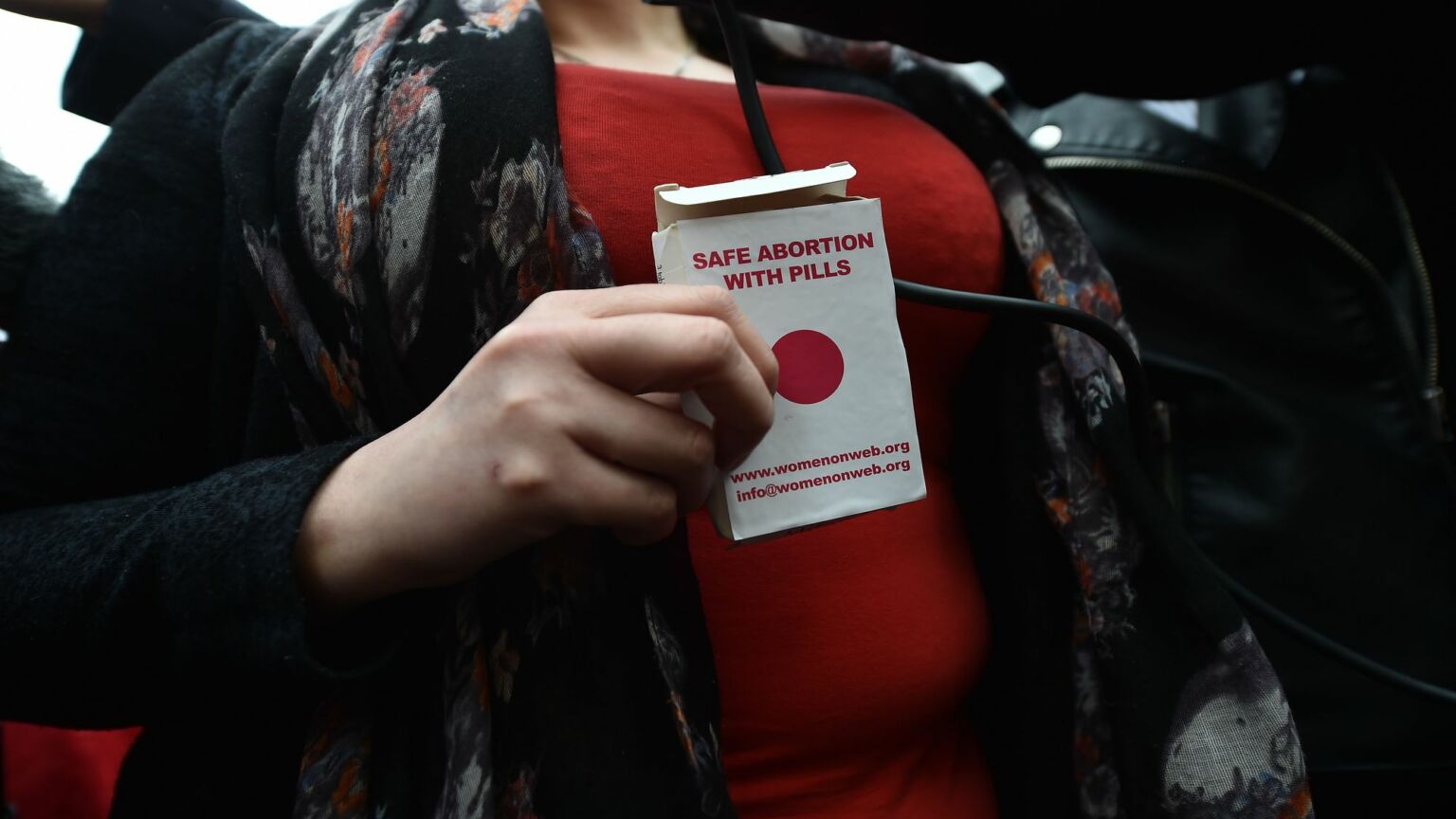 If someone told you that women in modern Britain were being prosecuted for having abortions, you would probably not believe them. You might think this was an urban myth, invented by pro-choice activists. So you may be surprised to learn that at least two women are currently being prosecuted here for ending their own pregnancies – and there may be more to come.
In general, most women in Britain who want an abortion can get one without much trouble. In most circumstances, abortion is legal under the 1967 Abortion Act. Last year, more than 200,000 pregnancies were terminated in England and Wales, mostly because the women in question did not want a child.
As I explained in The Moral Case for Abortion, abortion today is widely seen as a necessary back-up for contraception, or as simply a fact of life. Indeed, a sizeable majority of British voters, across the political spectrum, agree that 'if a woman does not want to continue a pregnancy, she should be able to have an abortion'. Abortion is now funded on the NHS and is less stigmatised than ever.
Yet, despite all this progress, 11 women were reported to police last year for procuring abortions, according to Home Office data for England and Wales. This has reportedly risen to 30 women in 2022 so far. And we know of at least two women who are facing prosecution.
One of these two women is being prosecuted in Oxford Crown Court for 'administering poison with intent to cause a miscarriage', a crime under the 1861 Offences Against the Person Act. It is alleged that she used misoprostol tablets bought online. Already a mother to a toddler, she faces life in prison if convicted.
Meanwhile, in Staffordshire, following a police investigation that lasted more than two years, a woman has been charged with 'child destruction', under the 1929 Infant Life (Preservation) Act. She had legally obtained abortion medication by post from the British Pregnancy Advisory Service (BPAS), at the beginning of the Covid lockdown. After taking the pills, the woman went on to pass a 28-week fetus, and was subsequently reported to the police. She awaits her trial date.
The 'chilling effect' of these cases has already been profound – for both women seeking an abortion and pregnant women more generally. Abortion providers are now checking the gestation length of women's pregnancies more stringently to ensure no one receives abortion pills by post beyond the legal limit. And the police have raised their antennae and are looking for similar cases to investigate.
This climate of suspicion is already having devastating consequences. For instance, a BPAS briefing describes how a 15-year-old girl was investigated by police after she had a stillbirth at 28 weeks. She was accused of having an illegal abortion, and her phone and laptop were confiscated while she took her GCSE exams. She spent six months waiting to hear if she would face charges. Once the coroner found that the pregnancy had ended because of a naturally occurring miscarriage, the case was finally dropped.
All of this goes to show why it is not in the public interest to prosecute or investigate women for procuring their own miscarriages. Certainly, we should be concerned that some women are resorting to unlicenced medication to bring about miscarriages – but we should primarily be concerned for these women's health and wellbeing, not with whether they are complying with Britain's Victorian-era abortion laws.
Not everywhere in Britain is bound by these archaic laws, either. For decades, Northern Ireland's abortion leglislation dragged behind the rest of the UK. But in 2019, Northern Ireland ended the prosecution of women who cause their own miscarriages – overturning the criminal offences laid out in the 1861 and 1929 acts. The UK government now needs to follow suit and bring the rest of the country in line.
We cannot let this go on any longer. Women should not be prosecuted or investigated for ending their own pregnancies. And those already serving time must be pardoned immediately. With two women facing potential prosecution, the time for action is now. These women deserve our support.
To enquire about republishing spiked's content, a right to reply or to request a correction, please contact the managing editor, Viv Regan.