Salman Rushdie and the dangers of multiculturalism
The British state has inflamed Islamist intolerance.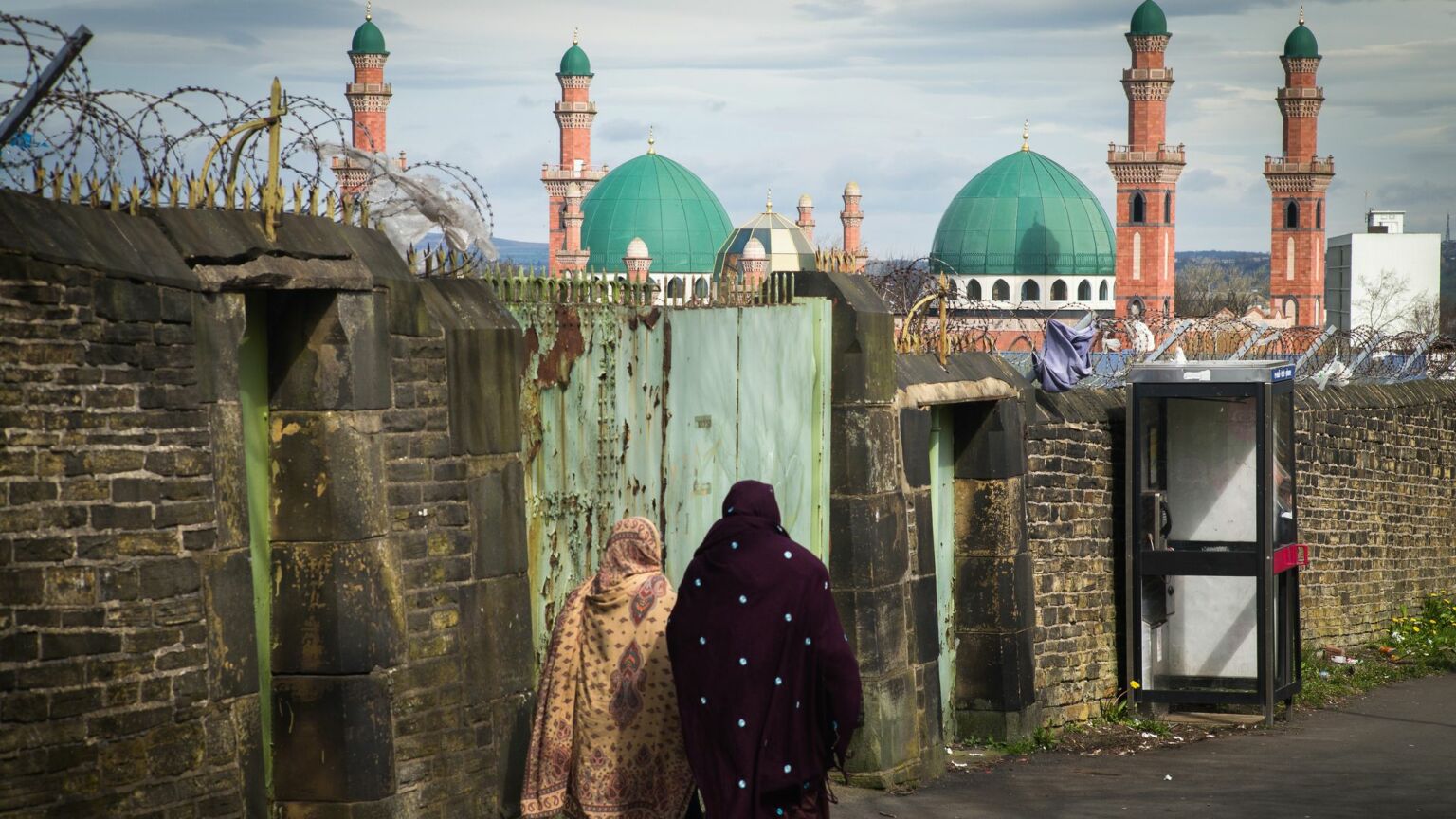 Last weekend's vicious knife attack on author Sir Salman Rushdie has reignited debate over how best to defend free speech and literary expression in the face of Islamist intolerance. Yet something that has been largely overlooked in much of the commentary following the attack is how much of this intolerance is coming from within the West, and has been fuelled by government policy – particularly by state multiculturalism.
Although the 'Rushdie affair' has become synonymous with the infamous 'fatwa' or assassination order, issued by Iranian supreme leader Ayatollah Khomeini in 1989, the ferment against Rushdie's book, The Satanic Verses, began in earnest in Britain itself.
When The Satanic Verses was first published in 1988, it was immediately interpreted by some Muslims as a blasphemous novel. It was said to have questioned two foundational Islamic beliefs – the moral infallibility of the Prophet Muhammad and the status of the Koran as the revelation of God.
In December 1988, the first ever demonstration against The Satanic Verses was held not in the Middle East, but in Bolton, Greater Manchester. After Friday prayers, protesters marched from Bolton's Zakariyya Jame Masjid mosque to the town centre, where they burned copies of the book.
Then in January 1989, another public burning of The Satanic Verses was organised by Muslims in Bradford, West Yorkshire. Unlike the Bolton book-burnings, the Bradford protests gained global attention and notoriety. Robert Winder, former literary editor of the Independent, wrote of the 'images of Medieval (not to mention Nazi) intolerance' coming out of the city.
It was not by chance that these book-burning protests occurred in Bradford. Indeed, Bradford is at the heart of Britain's decades-long multicultural experiment. This has involved treating ethnic and religious groups as distinct, as having their own needs and values, as opposed to treating everyone equally as British citizens.
In the 1980s, Bradford Council circulated a document saying that every section of the 'multicultural, multiracial city' has 'an equal right to maintain its own identity, culture, language, religion and customs'. To put this into practice, the council established and funded various 'community' organisations. One of these was the Bradford Council for Mosques, which was set up in 1981 to act as a 'voice' for Muslim communities in the city.
This same Council for Mosques would then go on to organise the notorious book-burning protests in 1989. In other words, the British state had ended up both funding and legitimising an intolerant expression of Islam that was explicitly hostile to free-speech values.
Decades after the original Rushdie affair, in 2007, the British government awarded Rushdie a knighthoood. This was followed by similar outbursts of anger – including, again, from organisations brought into being by multicultural policy. The Bradford Council for Mosques, for instance, slammed the knighthood, branding it 'extremely irresponsible', suggesting that little had changed in its outlook since the original Rushdie affair.
The problem with multiculturalism is that it treats all values, customs and practices as equal, even when they come into conflict with what are considered to be shared British values, such as free speech and democracy. And more often than not the 'representatives' of various religions and communities that are picked by the state tend to be the most hardline and uncompromising. Instead of challenging worldviews that are at odds with Western-style liberal democracy, the state legitimises them and funds their activities. This has essentially fostered the creation of 'counter-societies' across vast swathes of Britain.
It would be worrying enough if these intolerant and illiberal views were confined to their own community silos. But, as the Rushdie affair has demonstrated, many 'community representatives' are not satisfied with having their own religious or cultural enclaves – they also expect to be able to regulate and control what can be expressed and consumed in the broader public domain.
We saw this clearly last year with the Batley Grammar School scandal. A teacher was forced into hiding after he showed cartoons of the Prophet Muhammad in a religious-studies class. He was outed – or 'doxxed' – by a local Islamic charity called Purpose of Life. The charity had even worked with the school in the past.
On its website, Purpose of Life speaks in the language of peace and harmony. 'We are all one family, irrespective of race, religion, colour, etc', it states. Yet this same charity's chief executive accused an innocent teacher of 'terrorism' and of 'insulting Islam'. The charity said it would not work with the school again until the teacher was 'permanently removed' from state-funded Batley Grammar. The teacher remains in hiding.
Over the years, Britain has developed a vast infrastructure of publicly funded civic associations, community centres, charitable organisations and poorly regulated educational institutions, all with the aim of fostering a harmonious, multicultural society. Yet on so many occasions these state-backed organisations end up posing a direct challenge to the values and principles at the heart of British democracy.
So what can be done? Unfortunately, the Labour Party is in thrall to multicultural policy. Meanwhile, the ruling Conservative Party is terrified of rocking the boat. Paralysed by fear that it will be branded an 'anti-Muslim' or racist party, the Tory Party has also failed to take any robust action to reverse these failed policies.
The attack on Rushdie ought to be a stark reminder that our core values, like free speech, have got to be non-negotiable.
Rakib Ehsan is the author of the forthcoming book, Beyond Grievance, which is available to pre-order on Amazon.
To enquire about republishing spiked's content, a right to reply or to request a correction, please contact the managing editor, Viv Regan.