Do diversity targets matter more than defence?
Even the RAF is in thrall to the cult of diversity.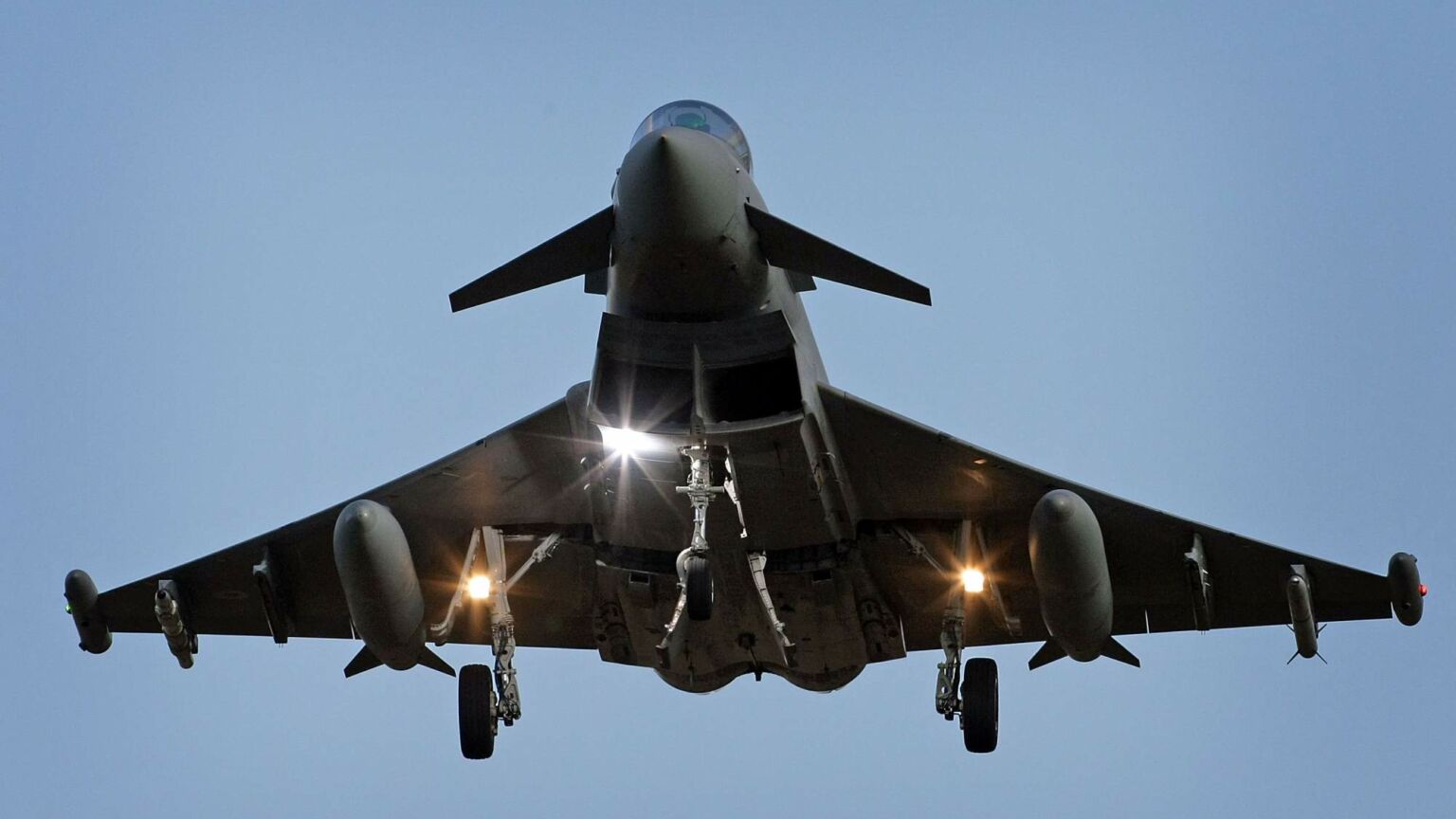 A little while ago, I rewatched the 1969 film Battle of Britain. The shots of aerial combat have held up remarkably well. The casting not so much. Sure, Laurence Olivier, Michael Caine and Christopher Plummer have name recognition. You might even argue that they have some merit as actors. But they are woefully lacking in diversity. And as today's Royal Air Force (RAF) is apparently keen to make known, this is now the key metric by which Britain's defensive forces should be judged.
Earlier this week, Sky News broke the story that the RAF had 'paused' the recruitment of white men, until a point where the RAF has hired enough women and people of colour to meet its diversity targets. This then prompted the head of recruitment at RAF Cranwell to resign, amid concerns that the policy could leave the air force undermanned.
The RAF's initial response to this story was a masterclass in the 'non-denial denial'. A spokesperson told the press that 'there is no pause in Royal Air Force recruitment and no new policy with regards to meeting in-year recruitment requirements', avoiding the specific allegations of a pause in recruitment for white men.
Lo and behold, the head of RAF personnel has subsequently admitted to having 'slowed' down the recruitment process for all candidates, until the RAF finds a suitable legal means of taking 'positive action' on diversity – a delightfully Orwellian phrase meaning 'hiring based on sex and skin colour'. 'We are unashamed about doing that because I think that's a good thing', she told The Times.
This episode was, if nothing else, a delightful opportunity to watch the woke narrative evolve in real time – from 'It isn't happening' to 'It's happening and it's good, actually'.
Now, you or I or some other non-expert might have been labouring under the impression that the really key factor in evaluating the performance of an 'air force' might be its 'ability to project force in the air'. We might have been led to believe that the priority for air-force recruiters would be 'maintaining operational strength'.
Not any more. After all, the RAF is still part of the public sector. And so the usual woke, public-sector priorities apply here as well, especially in its human-resources department. What matters most is not operational strength, but that nobody associated with the RAF should ever have to feel awkward at a dinner party when challenged on the gender composition of Typhoon pilots, or on the force's relative lack of Muslim munitions experts.
This is, of course, ridiculous. The mantra 'diversity is our strength' seems to have overridden all other concerns. Of course, if you recruit the best people wherever they are found, then you are more likely than not to find you end up with people from a mixture of backgrounds. The problems start when you find that the smaller population of people who actually want to do the job is less diverse than the population as a whole. You can work to encourage applications from other groups, as the UK military has done, but you can't force them to apply.
In this situation, you can either accept that the relatively unglamorous job of guarding the RAF's airfields may largely fall to the white men willing to apply for the role, or you can stall the recruitment of white male applicants to make room for female and ethnic-minority applicants. You can either strive for the best performance or for the prettier looking ratios. The RAF has chosen the latter.
Conservative Party politicians have predictably kicked up a fuss, with Rishi Sunak's campaign labelling the approach 'disgraceful' and 'dangerous'. Sajid Javid has called it 'complete nonsense'. These reactions are all well and good, but this nonsense could have easily been foreseen.
There is a reason this behaviour replicates itself through large institutions, both within government and without. If the Conservative Party was serious about tackling it, it could have used its decade in power, and its 80-odd seat majority, to start dismantling the legislative incentives for organisations to behave in this way. Or it could have erected legal barriers of its own to this kind of hiring discrimination.
In truth, many of these diversity targets – including in the RAF – actually come from central government. It is the government itself that has put diversity ahead of defence. For senior politicians to complain about this now rings more than a little hollow.
Sam Ashworth-Hayes is a freelance journalist.
To enquire about republishing spiked's content, a right to reply or to request a correction, please contact the managing editor, Viv Regan.