The trans inquisition comes to Ireland
A teacher who refused to use preferred pronouns has landed himself in prison.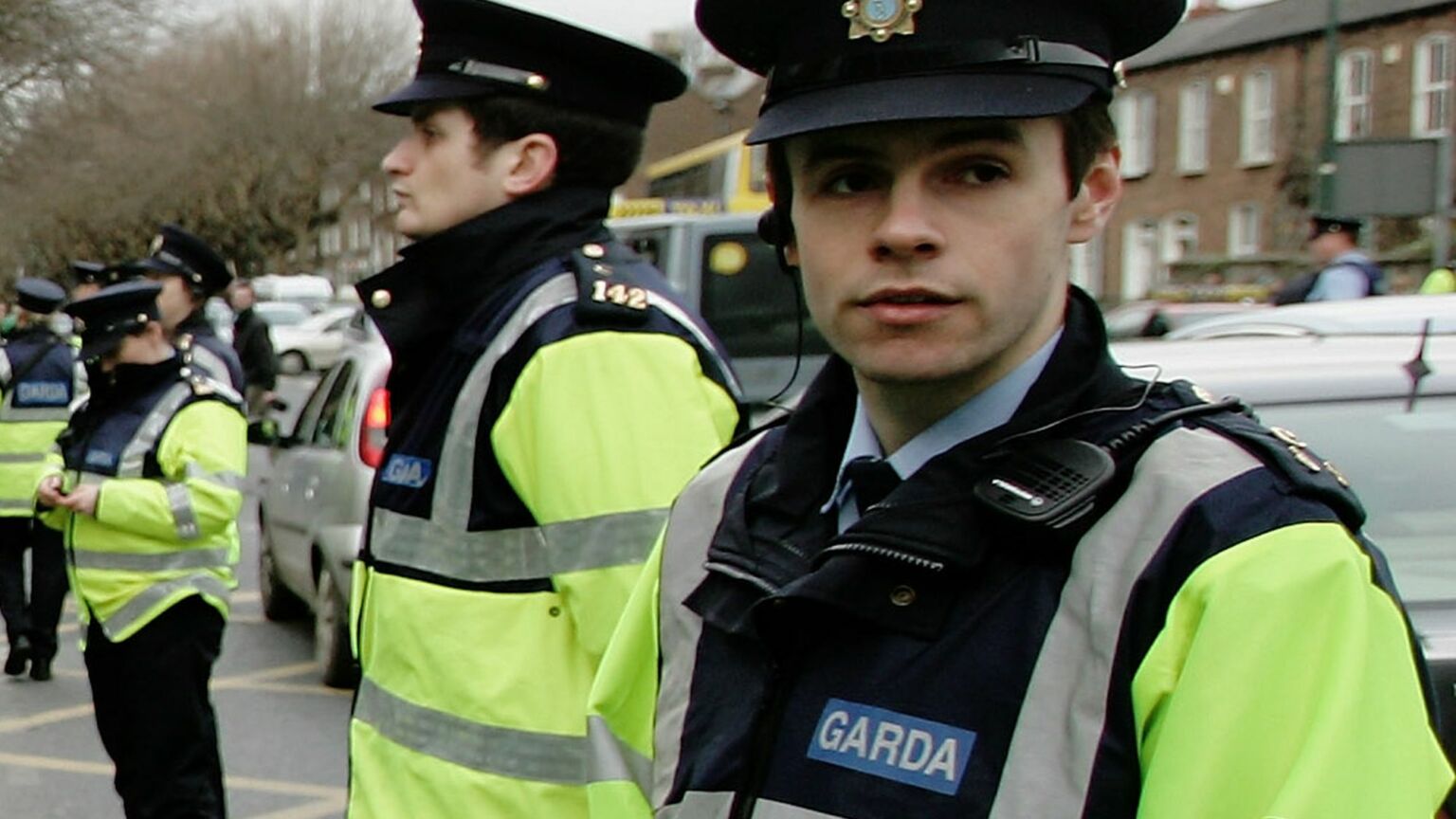 Standing up to trans ideology can come at a huge personal cost. And few have paid a heavier price than Irish schoolteacher Enoch Burke. Burke's refusal to use a pupil's preferred pronouns set off a chain of events that have now landed him in prison.
Burke's journey to a cell began in May. The headmistress of his school, the Wilson's Hospital School in County Westmeath, issued a request to staff to refer to a transitioning male pupil using the pronoun 'they'. Burke refused, arguing that transgenderism was incompatible not only with his own religious beliefs as an evangelical Christian, but also with the school's ethos as a Church of Ireland school. He is also alleged to have challenged the head, in a 'heated' manner, during a school function in June, asking her to withdraw her request for him to use trans pronouns.
Burke was then suspended just before the start of the new autumn term, pending the outcome of a disciplinary process. But he refused to accept the suspension and continued to turn up at the school. He would mostly sit in an empty classroom.
As Burke continued to defy the suspension, the school's management obtained an injunction against him. And then yesterday, when Burke turned up to school, the police arrested him for breaching the terms of the court order.
Although it was Burke's breach of the injunction that ultimately led to his imprisonment, what led him to this point is clear. There would have been no suspension and then no court order had he not refused to use the pupil's preferred pronouns. Matters only escalated because adherence to trans ideology is now entirely non-negotiable. As Burke put it himself in court yesterday: 'I am here today because I would not call a boy a girl.'
According to Burke, he had no option but to take a stand and defy the attempts to punish him. To accept the school's suspension, he said, would mean accepting that his religious beliefs and his rejection of transgenderism constituted a form of 'gross misconduct'. 'Were I to obey the order of the [school] and the order of the court, I would have to accept that sticking by my belief in male and female is wrong', he told the court. 'It is in violation of my conscience.'
The court took no heed of this argument. 'I order he be committed to Mountjoy Prison and remain therein until he purges his contempt or until further order of this court', decreed the judge. Of course, for Burke to 'purge his contempt' would mean having to recant – to accept that he was wrong to question transgenderism, and to concede to the school's instruction to use preferred pronouns.
This is where the trans inquisition has led us. Today we are forced to affirm the dogmas of a new quasi-religious cult. We are compelled to agree that a boy can become a girl. We are forced to reject the reality of biological sex and to instead affirm the fiction of gender identity. And we are coerced into adopting the trans movement's rituals and language – from preferred pronouns to gender-neutral terminology. If we do not comply, we will be hunted down and urged to recant. Burke's refusal to relent put him on a collision course with his employer and then with the police and the courts.
He joins a long list of trans-sceptical heretics who have been punished by the law for blaspheming against the new moral order. Take Scottish charity worker Nicola Murray, who was visited by police and grilled about her views on gender after she said her domestic-violence charity would no longer refer vulnerable women to a rape-crisis centre run by a biological male. Or take Jennifer Swayne in Wales, whose house was raided by the police – they even seized some of her feminist books – after she placed some gender-critical stickers on various lamp posts. Then there's Marion Millar, also in Scotland, who was hauled through the courts and threatened with prison after she tweeted a picture of a ribbon in the colours of the Suffragettes – an image which trans activists and their loyal enforcers in the police interpreted as a hate crime.
All of those cases are from the past 12 months. What's more, for every gender-critical voice targeted by the police, there are many more who have been cancelled, sacked or shamed. And by making an example of these heretics, the great and good send a message to everyone else: this is the price you pay for blasphemy, so think twice before airing your views.
Enough is enough. The trans inquisition has run amok for too long. It's time we stood up to this dogmatic and authoritarian movement.
Fraser Myers is deputy editor at spiked and host of the spiked podcast. Follow him on Twitter: @FraserMyers
To enquire about republishing spiked's content, a right to reply or to request a correction, please contact the managing editor, Viv Regan.