Trans ideology is unravelling before our eyes
Mermaids' mad ideas about gender cannot withstand even the slightest scrutiny.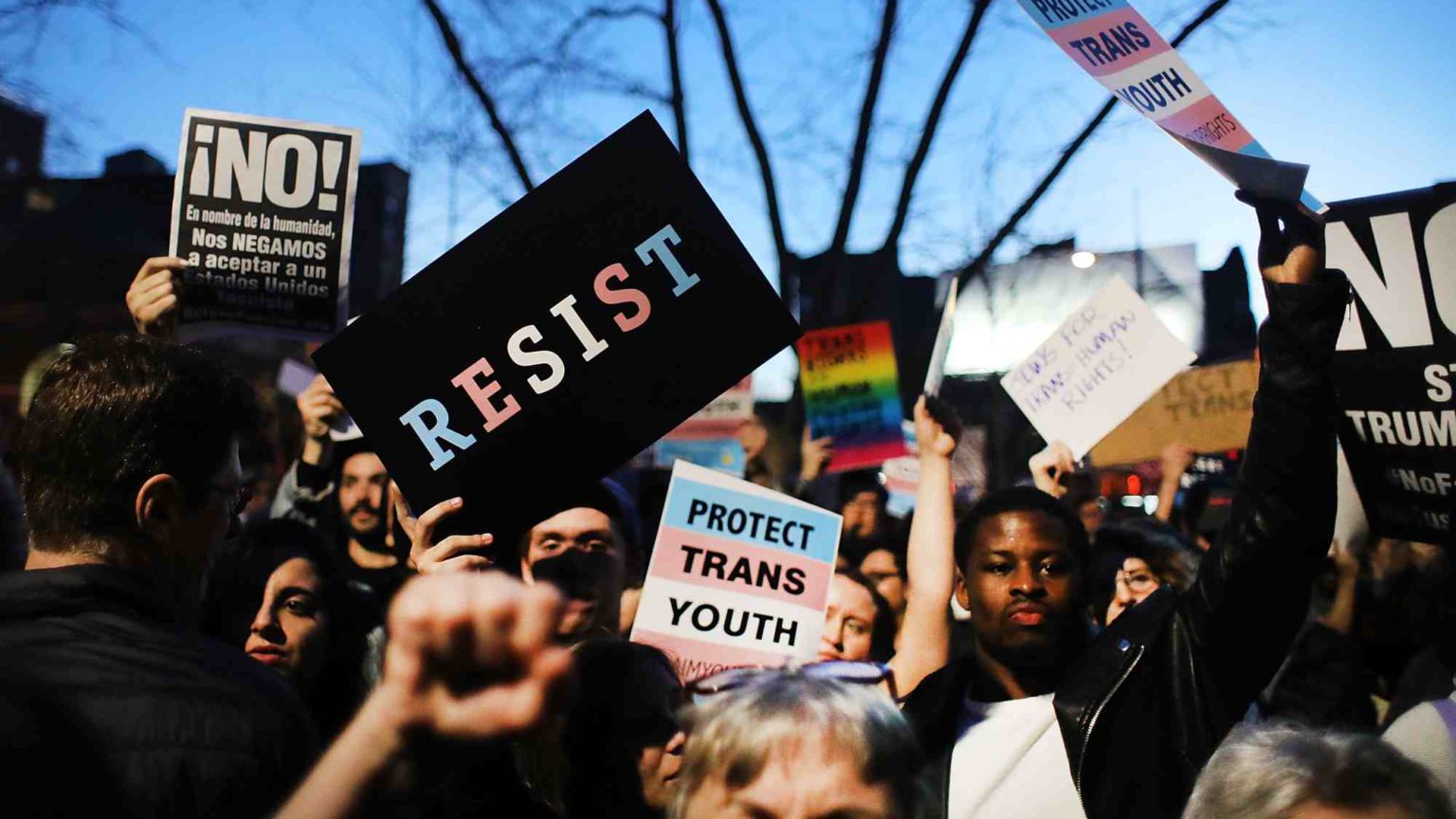 SNP MP John Nicolson was bristling as he stared across the courtroom at barrister Karon Monaghan KC, counsel for the LGB Alliance. 'I know what a lesbian is', he told the court on Tuesday. Monaghan somewhat drily replied: 'I take nothing for granted.' This is because Nicolson, deputy chair of the All-Party Parliamentary Group on Global LGBT+ Rights, believes that straight men ought to be accepted as gay women if that is how they identify.
This was just one of many barmy yet bitter exchanges from the ongoing Mermaids v Charity Commission and LGB Alliance tribunal, which began on 9 September and is due to close on Friday. Nicolson had been called on as an expert witness on behalf of trans-youth charity Mermaids.
Mermaids (acting with the support of Jolyon Maugham KC's Good Law Project) brought the case in an attempt to strip the LGB Alliance, a charity which campaigns for the rights of same-sex attracted people, of its charitable status. Yet for much of the past week, it has felt as if trans ideology itself has been on trial.
Mermaids has long promoted the idea that if children feel they are in the wrong body then there are medical solutions at hand. The charity has claimed that powerful puberty-blocking drugs are necessary to stop trans-identifying children from self-harming. It has also claimed these drugs are fully reversible. For years, these assertions went unchallenged. And Mermaids enjoyed high-profile support – from Prince Harry to US congresswoman Alexandria Ocasio-Cortez.
But increasingly clinicians across the world have been warning that youngsters who say they want to change sex have been caught up in a social contagion. In the UK, the only specialist gender-identity clinic for children – the Tavistock clinic – is to be closed, following the publication of a damning interim report by paediatrician Dr Hilary Cass.
Despite these developments, according to Mermaids a child's gender identity should still be 'affirmed' if he or she claims to be non-binary or the opposite sex. Mermaids also continues to lobby for trans-identified people to be able to change their legal gender through self-declaration alone.
These ideas about gender have not fared well under questioning in the courtroom. Mermaids' chair of trustees, Dr Belinda Bell, surpised onlookers when she claimed that 'I'm not sure that people come out of the womb with a sex'. On Tuesday, Bell was asked to comment on the evidence showing that a disproportionate number of children who present at the Tavistock clinic identifying as trans turn out to be gay or lesbian. She said this was 'too niche and specialist for the rest of us to weigh in on'.
Another expert witness, Paul Roberts, the chief executive of the LGBT Consortium, admitted to the court that he had not read the Cass report that had led to the Tavistock clinic's closure. When questioned on the human-rights implications of the gender-identity debate, he said he was 'not a legal expert'. He also said he wasn't able to comment on medical transitioning. Nor was he 'expert' enough to take a view on the huge statistical rise in the number of young women referred to the Tavistock in recent years.
Nevertheless, Roberts did feel confident enough to publicly claim that it is 'transphobic' to say a female cannot be a gay man. LGB Alliance lawyer Akua Reindorf posed the question: 'Do you believe it is transphobic to say someone with a female body cannot be a gay man?' To which Roberts replied: 'Yes.'
Mermaids' expert witnesses were reluctant to answer questions that should have been well within their grasp. The reason for this is simple. The idea that we each have a gender identity is based entirely on faith.
For the most part, the majority of people are content to politely accommodate trans people who say they find their bodies distressing. But the rub comes when the rights of others, be they female rape victims or confused gay youth, are impacted by the faith-based position of this minority group. And when fixed under the hard stare of lady justice, the idea that each of us has some mystical sense of gender identity dissolves quite quickly.
On the one hand, the entertainment value of watching those who style themselves as the great and good flail in court cannot be overstated. On the other, it is hard not to reel with incredulity that grown men and women believe in an ideology that claims lesbians can have penises and gay men can have vulvas.
That such beliefs can be aired in a court with a straight face is testament not only to how far gender ideology has spread, but also to how unused its adherents are to being challenged.
Jo Bartosch is a journalist campaigning for the rights of women and girls.
To enquire about republishing spiked's content, a right to reply or to request a correction, please contact the managing editor, Viv Regan.