Trans activism is homophobia in drag
The attack on a Stonewall veteran at Pride shows us trans ideology has nothing to do with gay rights.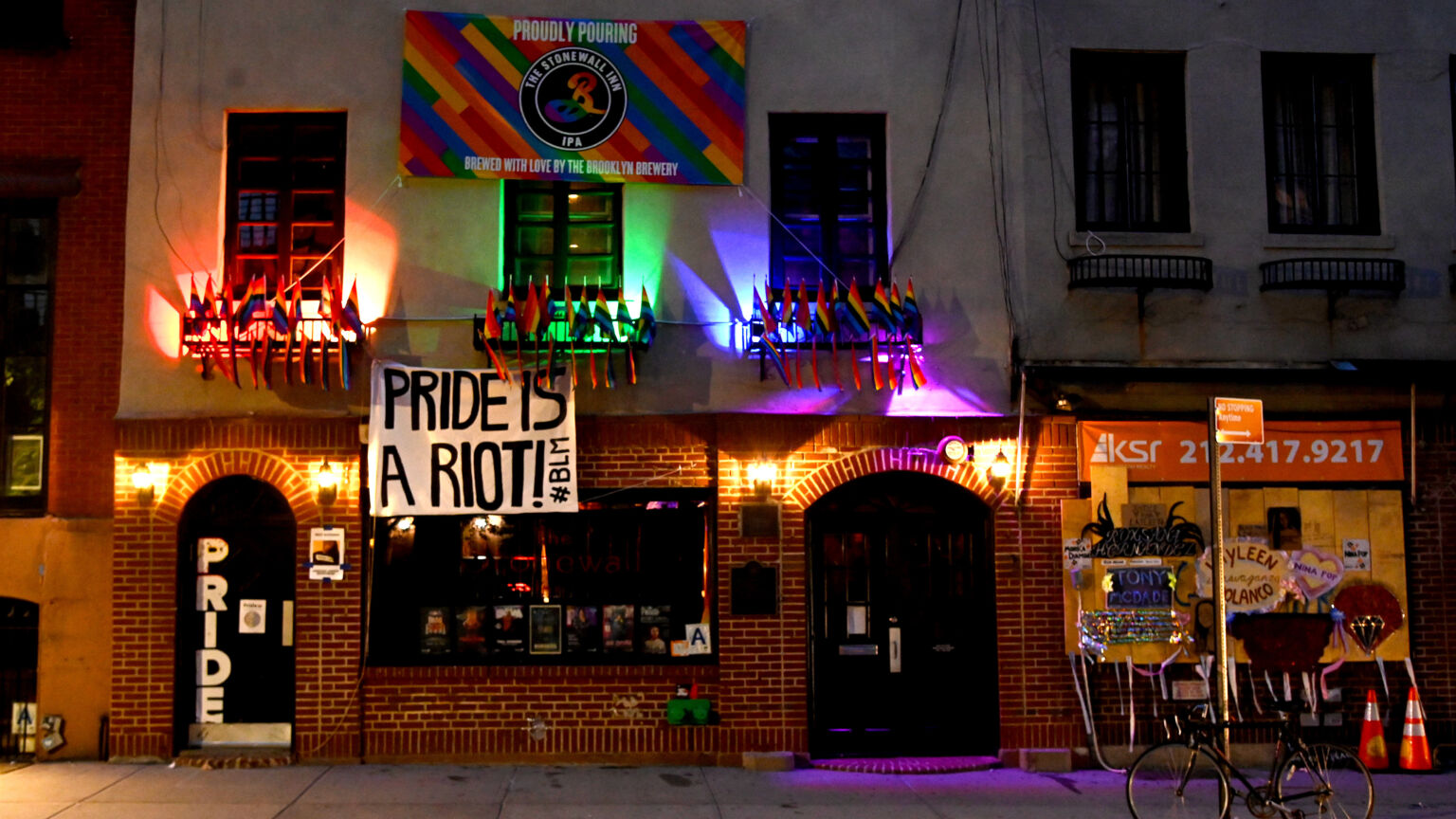 At the weekend, on a balmy autumn day in Burlington, Vermont, the civil war engulfing what used to be called the 'gay-rights movement' stepped up a gear. Seventy-four-year-old Fred Sargeant, one of the most venerable pioneers of gay rights, was surrounded by a jeering mob of trans activists, knocked to the ground, robbed and spat on. At a Pride march.
Sargeant is one of the last survivors of the Stonewall riots – the uprising that gave birth to the modern gay-rights movement. The day after the first riot at the Stonewall Inn in Greenwich Village, New York, Sargeant and his boyfriend, Craig Rodwell, wrote a set of demands that became the Stonewall manifesto. They then went on to organise the first ever Pride in New York. If the gay movement were a monarchy, Fred would be what Buckingham Palace calls a 'working royal'.
Little good that did him at the weekend. Sargeant was repeatedly slapped on the head so hard that he had to go to hospital and have CAT scans. His attackers ignored the fact he walks with a cane, frail from a recent illness. There is a cruel irony to the fact that this happened at a Pride march – the very march that Fred and his comrades established to challenge violent homophobia. More striking still is that this was at the hands of trans activists, the very people who today claim to be the successors of the gay-rights movement.
This isn't the first time that lesbians and gays have faced vitriol from trans activists at Pride. Lesbians have been intimidated, shouted at, surrounded and unceremoniously thrown out of Pride events in London and Cardiff. In Paris, smoke flares were thrown at lesbians who insisted that the definition of lesbian doesn't include people with male bodies. Imagine if straight men threw canisters at lesbians or threw them out of events for not liking dick. They would be arrested and widely despised. Yet such actions are applauded by the idiots who now run the gay press.
Fred Sargeant's crime was to have silently held up some placards questioning the trans movement. One placard is reported to have said 'no blackface, no womanface, no thank you'. For years, Sargeant has been pointing out the irony that it is considered an outrage for white people to black up (unless they are Justin Trudeau), but not for men to wear make-up, simper and declare they are women. At least minstrels didn't argue that they really were black.
Sargeant is also a target because he is able to call out trans activists for their attempts to rewrite gay history. It is now fashionable to erase boring old gays and foreground trans activists instead. For instance, it is now claimed that the pivotal role at the Stonewall riots was played not by gay people, but by 'trans' activist Marsha P Johnson. This is despite Johnson being on the record admitting that he was actually a drag queen and not trans, and that he played no significant part in the events. This didn't stop former New York governor Andrew Cuomo naming a state park after Johnson and repeating both lies.
The gay-bashing of Fred Sargeant is more than a singular moment of violence. It encapsulates everything that has gone wrong with what is now called the LGBTQ+ movement. In recent years, the gay-rights movement has been hollowed out and repurposed by those who call themselves 'queer'. One of Sargeant's placards also proudly declared he was 'Gay not queer'. What is queer? Your guess is as good as mine. How can a movement fight for rights for a group of people that is indefinable?
What's worse is that the vagueness of 'queer' leaves the door open for entryists of the sort that used to plague the gay movement in the past. If Fred once represented the dominant wing of gay rights – moderate and patriotic (he became a cop soon after Stonewall) – there was another wing that revolved around cranky activists. Take Harry Hay, who argued that the gay movement should aim to destroy the family, industrial society and the American way of life. If that were not bonkers enough, Hay argued that a key role in this should be played by paedophiles. Or take Gayle Rubin, who has bemoaned society's stigmatisation of 'boy-lovers'. Is it an accident that the word queer was championed by academics like Rubin? Who knows. But given that false accusations of paedophilia were historically used to slander gay men, it is a risky game for a movement to play with this sort of ambiguity.
It is surely just as risky to associate gay people with the trans movement – as the LGBTQ+ umbrella seeks to do. This, after all, is a movement that now seems to engage in the very gay-bashing the gay-rights movement once fought so hard against.
Malcolm Clark is a TV producer.
To enquire about republishing spiked's content, a right to reply or to request a correction, please contact the managing editor, Viv Regan.