Sacheen Littlefeather and the rise of the race fakers
Why do so many white people pretend to be indigenous?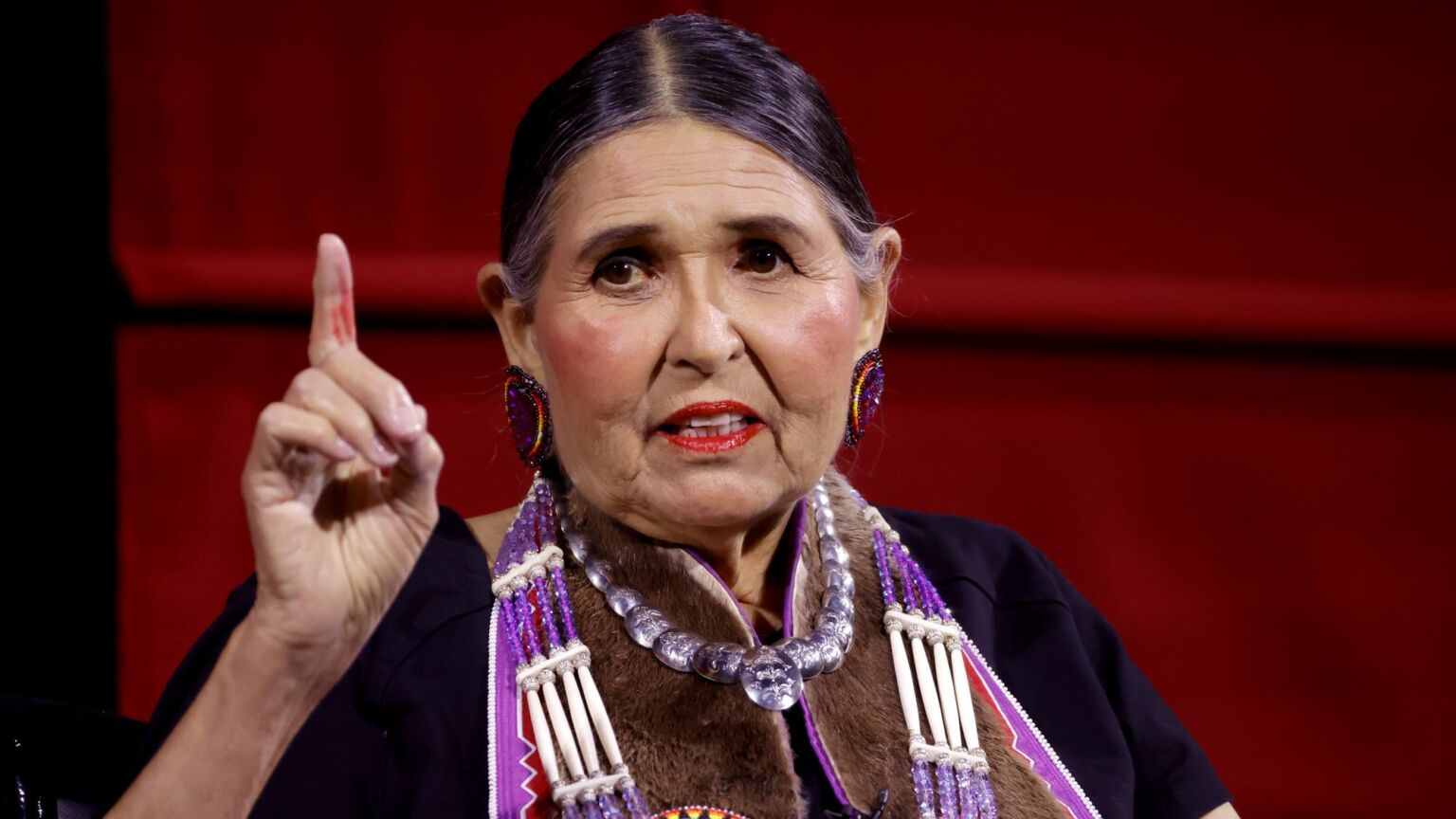 Littlefeather achieved international fame and notoriety at the 1973 Academy Awards, when she refused an Oscar on behalf of Marlon Brando. Dressed in buckskin and with traditional hair-ties, she denounced the American film industry's treatment of Native Americans. At the time, the audience was outraged and her speech was booed.
By the time Littlefeather died, America had changed substantially. No one in Hollywood would dare boo an activist in this way for making allegations of racism. Had she delivered the same speech today, she would have been applauded. In fact, just last month, the Academy organised an 'evening with Sacheen Littlefeather'. And it issued a formal apology for the 'unwarranted and unjustified abuse she received' following her 1973 speech.
In many cases, this race-faking may amount to little more than deliberately ticking the wrong box on a form. Yet in some high-profile instances, people have gone to bizarre lengths to fabricate dramatic narratives around their fake identities.
Take the example of BethAnn McLaughlin, a former assistant professor of neurology at Vanderbilt University in Tennessee. As the New York Times reported in 2020, McLaughlin ran a Twitter account called @Sciencing_Bi, which claimed to be an anonymous female Native American anthropologist at Arizona State University. The fake anthropologist was outspoken about racism, sexism and Covid policy. The account was popular among scientists on Twitter. At one point, @Sciencing_Bi even claimed she had been the victim of sexual harassment by a Harvard professor.
Suspicions were suddenly raised when McLaughlin announced, using her own personal account, that the woman behind @Sciencing_Bi had died from Covid complications. The 'death' of this non-existent person prompted widespread expressions of grief, including a memorial service organised on Zoom. It soon became all too clear that @Sciencing_Bi was a hoax.
We shouldn't be too surprised by such hoaxes. We live in a world that is obsessed with 'identity' – especially racial identity. Today people use their identities to make statements about themselves. And an identity that conveys victim status is prized above all others.
The question of who can lay claim to the most coveted identities is fiercely contested. You can see this in the case of Democratic senator Elizabeth Warren. Warren has long claimed to have Cherokee ancestry. In anticipation of her bid to become the Democratic presidential nominee, back in 2018, she even produced a DNA test in order to 'prove' her native roots. It proved no such thing.
Warren has been widely slammed by Native American activists, who have branded her a 'pretendian'. As one citizen of Cherokee Nation complained in 2019: 'Pretendians perpetuate the myth that native identity is determined by the individual, not the tribe or community, directly undermining tribal sovereignty and native self-determination. To protect the rights of indigenous people, pretendians like… Warren must be challenged and the retelling of their false narratives must be stopped.' Would-be pretendians are warned to keep out. All access to Native American identity is denied to outsiders.
The race-faking phenomenon is not limited to Native American ancestry, either. Take Jessica Krug, a former history professor at George Washington University, in Washington, DC. Back in 2020, Krug admitted she spent years pretending to be black. In a confessional blog post, she wrote: 'To an escalating degree over my adult life, I have eschewed my lived experience as a white Jewish child in suburban Kansas City under various assumed identities within a blackness that I had no right to claim: first North African blackness, then US-rooted blackness, then Caribbean-rooted Bronx blackness.'
In the context of contemporary US culture, Krug's preference for an identity associated with blackness over her white Jewish origin is easy to explain. Today there is a clear hierarchy of identities. Compared to the fashionable identity groups promoted in the media, Jewish people figure at the lower end of this hierarchy. While supposedly victimised identities are venerated, to be white, or straight or male places you towards the bottom of the pile. As a white woman – especially as a Jewish woman – Krug would struggle to gain any recognition in the identity stakes.
To excuse her behaviour, Krug cited her struggles with mental health. 'Mental-health issues likely explain why I assumed a false identity initially, as a youth, and why I continued and developed it for so long; the mental-health professionals from whom I have been so belatedly seeking help assure me that this is a common response to some of the severe trauma that marked my early childhood and teen years.' It is likely that Krug, like Littlefeather, was not only attempting to fool the world but also to fool herself.
Our identity-obsessed culture is an expression of a broader crisis gripping the West. As I discuss in my book, 100 Years of Identity Crisis: Culture War Over Socialisation, society lacks the moral resources that provide many young people with clarity about who they are. As a result, many people are engaged in a permanent quest for a suitable identity – and the more victimised the identity, the better.
Until the cult of victimhood is challenged and it loses its moral prestige, there will be many more identity-fakers like Sacheen Littlefeather.
Frank Furedi's The Road To Ukraine: How The West Lost Its Way has just been published by De Gruyter.
To enquire about republishing spiked's content, a right to reply or to request a correction, please contact the managing editor, Viv Regan.