The nastiness of the #BeKind brigade
Middle-class liberals are far more concerned with looking good than doing good.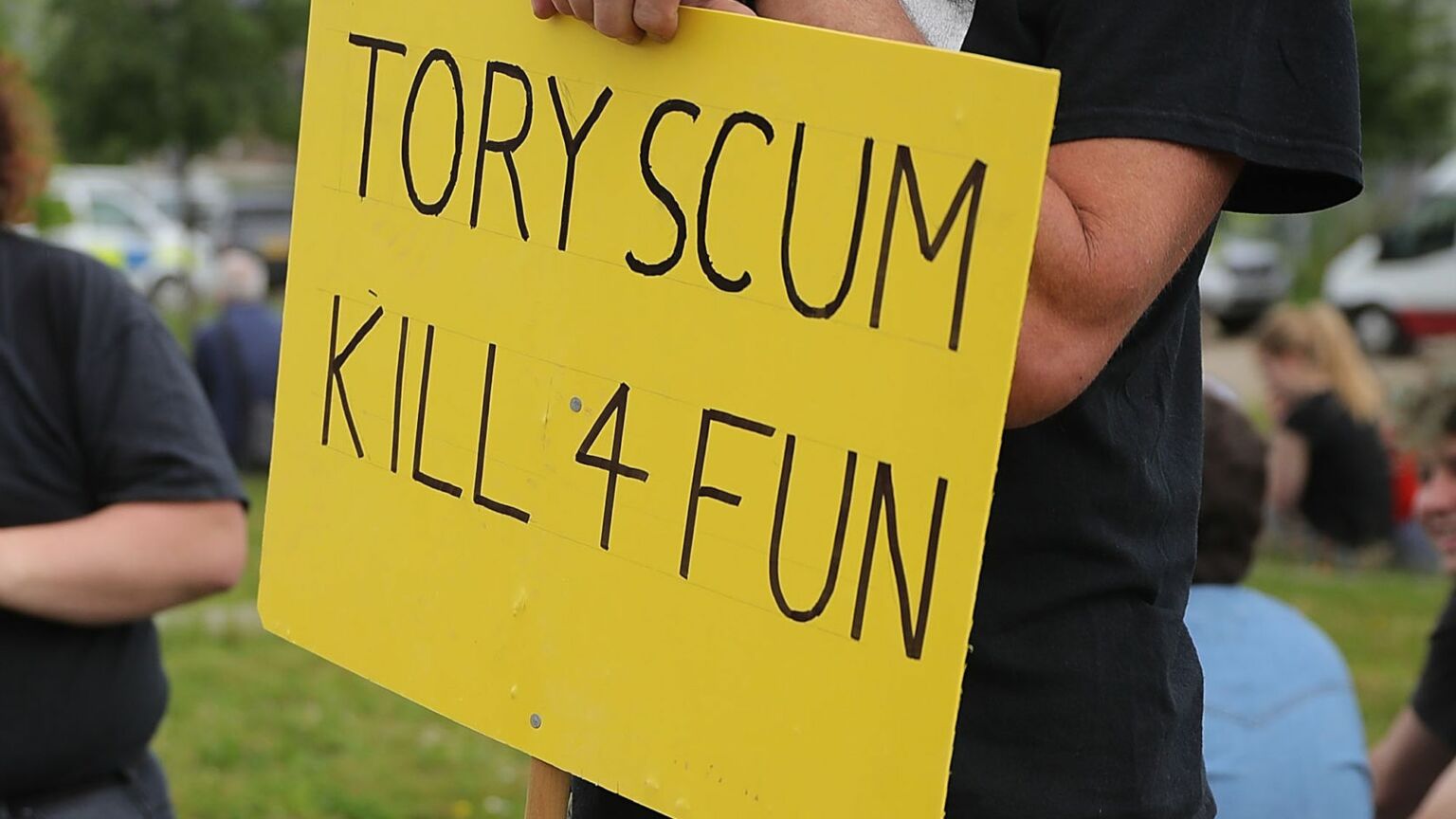 One of the most egregious sentiments of our time is the exhortation to 'be kind'. It hides two uncomfortable truths. The first is that the 'caring class' is often more concerned with looking good than actually doing good. The second is that those in the 'be kind' set often aren't very kind themselves.
We see this tyranny of conspicuous compassion in action in the migration crisis currently confronting the UK. Last week, home secretary Suella Braverman described the migrant arrivals in Dover as an 'invasion'. Braverman, for using this nasty word, has been roundly condemned as a bad person. This was certainly an unwise and inflammatory choice of words. But at least Braverman has openly expressed concern about a matter that many voters are gravely worried about. By contrast, most in the political class are reluctant to speak about migration for fear of appearing uncompassionate.
That means many resort to sheer dishonesty. In a letter to The Times last week, for instance, two spokesmen for the Refugee Council voiced their concern for the thousands of 'men, women and children who would come to the UK to escape war, conflict and persecution'. This ignores, overlooks or plainly contradicts the fact that many among the current influx are economic migrants – not refugees. Many are from Albania, which is not at war. This inability to face the truth about these migrants is to be expected. It is symptomatic of the same reluctance to be seen as racist that lurks behind the silence over grooming gangs in Rochdale and Rotherham. In both cases, the imperative to appear caring trumps all.
The 'be kind' mentality is often hypocritical, too. This was amply demonstrated last week by football and political pundit Gary Neville. For years Neville has lectured fans about racism and homophobia in football. He eagerly praised footballers' 'taking of the knee' (the very embodiment of vacuous conspicuous compassion). But, as painfully exposed on last Friday's Have I Got News For You, Neville has decided to take Qatari money to commentate on the forthcoming World Cup. Compassionate Neville is happy to posture at activism to bolster his public image, but baulks at incurring any material cost.
Then there is the 'nice but nasty' paradox. It is often those on the conspicuously caring liberal-left who are the most abusive, certainly on social media. This week, US academic Joshua Katz, who was sacked in May from Princeton University for criticising its 'anti-racism' policies, spoke at a conference on academic freedom in California. Katz described his former colleagues as 'truly horrible people'. What is 'so extraordinary', said Katz, is the 'willingness of deeply flawed people to be mendaciously merciless toward others, while acting as though they [are] invincible, honest actors'.
The paradox of virtuous, self-righteous, self-styled 'compassionate' liberals behaving inhumanely towards others is long-standing. If you believe you have right and moral certitude on your side, and that your enemies are not just stupid but actually evil, then it seems you can abuse, castigate and cancel them with a clean conscience.
Insincere, aggressive conspicuous compassion, inspired by vanity and vainglory – this is an eternal human vice. In recent years, it has made itself known with the neologism 'virtue-signalling'. I wrote a book about it in 2004. And to go back even further, Friedrich Nietzsche wrote in Human, All Too Human (1878): 'When expressions of pity make the unfortunate man aware of this superiority, he gets a kind of pleasure from it; his self-image revives.'
It's the same old story today: beware the compassionate.
---
RIP Mock the Week
So farewell, then, Mock the Week. It was fun and funny knowing you. At least it was until 2016, when it became fatally obsessed with Brexit and Donald Trump. Jokes at the expense of stupid, ignorant, xenophobic poor people became a monomania that year. This was a sign of things to come for comedy. Atrophy and languor set in. Mock the Week became smug and preachy, unaware that the public and the licence-fee payers had begun to lose patience with its liberal-left platitudes.
It was the near total absence of anti-Brexit rhetoric in last Friday's final episode, a highlight reel of recent years, that made it so enjoyable. Sure, Mock the Week could verge into smug self-indulgence at times. But it had an undeniable life-affirming, vulgar, joyous charm.
Regulars included jocular, amiable types such as Ed Byrne, Josh Widdicombe, Ed Gamble, James Acaster, Tiff Stevenson, Rob Beckett, Kerry Godliman and Maisie Adam. They were hardly ever annoying, while Gary Delaney and Milton Jones made us laugh without ever being political. Hugh Dennis was always a reassuringly avuncular presence. Above all, many will fondly remember Dara Ó Briain, as an affable, cerebral and judicious host.
Sure, there were more than a few irritating regulars. But I will mention only one, Nish Kumar, on account of his heroic unfunniness when it came to his pet subject of Brexit.
Kumar represents all that is wrong with political satire on TV these days. The format of Kumar's The Mash Report – of the comedian delivering a monologue sermon of trite liberal-left dross – is now a staple of UK TV comedy. It was popularised by the likes of John Stewart and John Oliver in the United States, and continued today by the likes of Trevor Noah.
Rachel Parris has now taken the reins at The Mash Report and the tedious format remains. Adam Hills does the same in Channel 4's The Last Leg. And the once riotous Frankie Boyle has become a colossal, moralising bore with his version of the same show on BBC2.
For its faults, at least Mock The Week made its priority being funny. The only priority of its heirs is being righteous.
---
The religion of progress
A new version of the phrase 'on the right side of history' has now been coined. It comes from an interview last week on Times Radio by transgender comedian Eddie Izzard. Izzard was responding to Labour MP Rosie Duffield, who said she would rather be arrested than refer to him as 'she'. He said: 'People have got to sort themselves out. Join the 21st century.'
Like the phrase the 'right side of history', this entreaty to 'join the 21st century' reveals a morality that is based on teleology. This is the idea that the passing of time inevitably leads to ever-more progressive politics.
It is a bizarre way of thinking. It is what happens when former sources of moral authority have fallen away or dissolved. It used to be God or some form of humanism that influenced our moral outlooks. But in our nihilist, relativist present, we have nothing – except, it seems, an appeal to the calendar. This can only be described as the religion of progress.
Patrick West is a spiked columnist. His latest book, Get Over Yourself: Nietzsche For Our Times, is published by Societas.
To enquire about republishing spiked's content, a right to reply or to request a correction, please contact the managing editor, Viv Regan.