Their abortion crusade has cost the Republicans dearly
Voters view abortion as a matter for private individuals, not meddling politicians.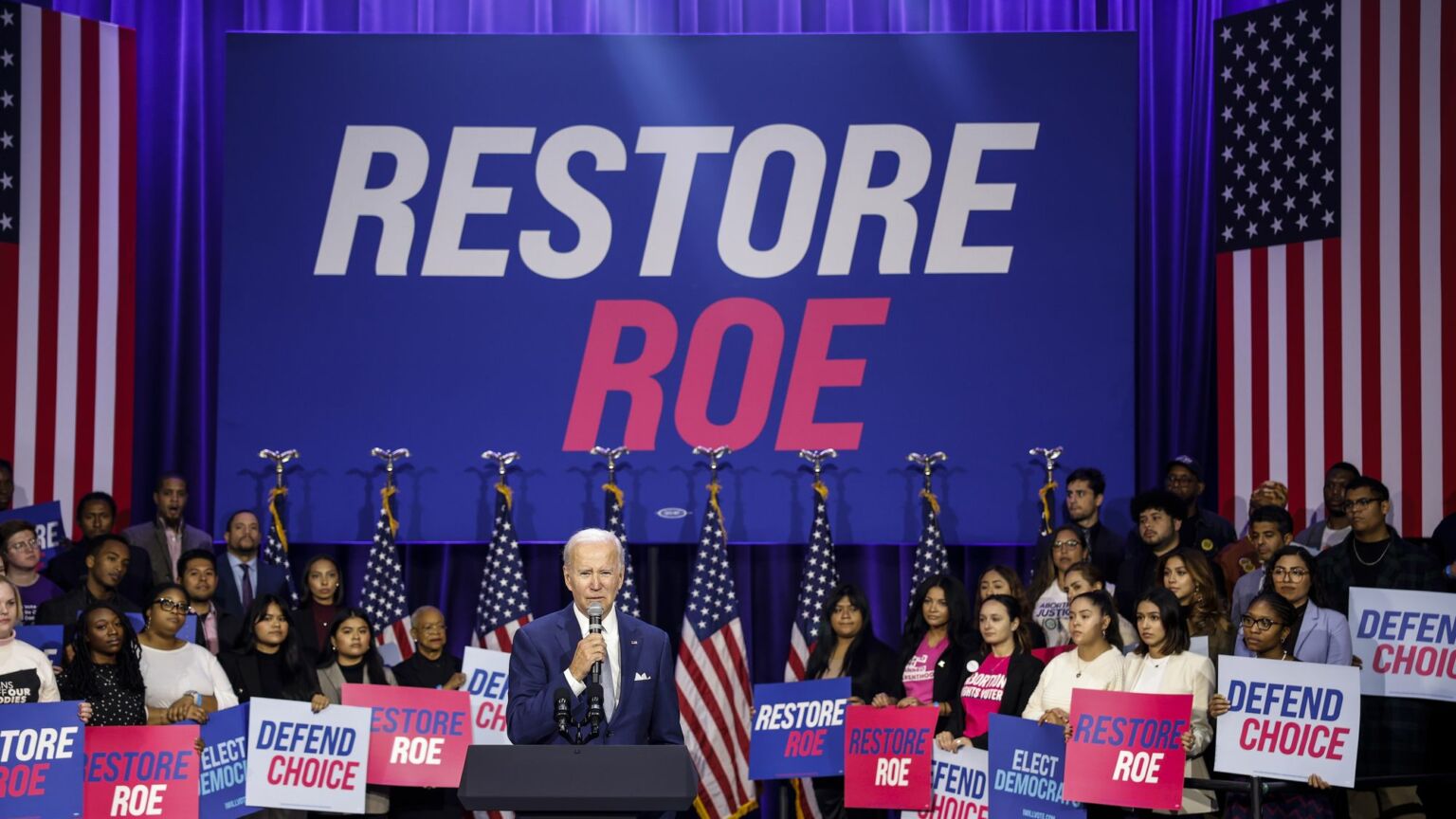 The Republican Party's widespread opposition to abortion rights has cost it dearly in the Midterms. Indeed, the main achievement of Republican candidates' often extreme anti-abortion posturing has been to make doddery Joe Biden look like a champion of reproductive freedom.
The folly of the Republicans' approach was clear long before last week's vote. As I argued last month, by demonising abortion, the GOP put itself on the highway to electoral hell. Anti-choice Republicans tend to view abortion as a symbol of America's supposed moral rot. This is certainly not the view of the majority. Gallup polling published during the Midterms campaign showed that the proportion of people who thought abortion should be illegal in all circumstances stood at just 13 per cent – a seven per cent fall from two years ago.
This is not to say that a majority of Americans think abortion is always morally right or that it is a choice they themselves would make. Rather, they see abortion as a matter only for the individual involved, not the state.
The Republicans were not only focused on abortion, of course. They clearly expected to benefit from widespread discontent with the economy, combined with Biden's low approval ratings.
But values and principles, such as a woman's right to bodily autonomy, matter to people more than some politicos have been prepared to recognise. It really isn't just the economy, stupid. As Heidi Sieck, co-founder of the #VoteProChoice campaign, put it on Saturday: 'You cannot have half of the population have their bodily autonomy put under threat and not expect it to be mobilising.' Indeed, as Sieck notes, women accounted for 'more than two-thirds of newly registered voters'.
Young people were particularly energised by the issue of abortion. Exit polls showed that 44 per cent of voters aged between 18 and 29 cited abortion rights as their prime concern. And across all age groups, abortion ranked a strong second to inflation as voters' key issue.
The groundswell of popular opposition to the rolling-back of abortion rights was clear. Six voters in 10 said abortion should be legal in all or most cases, and a similar proportion of voters were critical of the Supreme Court's decision to eliminate the constitutional right to abortion. As the Guardian reports, in every state where 'an abortion-related measure was on the ballot', voters decided either to enshrine protections or reject new limits. Even in Kentucky, which granted Republican senator Rand Paul another term of office, voters rejected a ballot initiative that would have explicitly denied a constitutional protection to abortion. Similarly, in Montana, another deep red state, voters rejected an attempt to impose new restrictions on abortion.
The message being delivered by voters to Republicans is loud and clear. The American people do not want the state to interfere with what they see as an intimate personal choice.
Fundamentally, abortion is an issue of personal freedom and individual judgement. It involves being answerable to one's own conscience and values. This cuts across social and political boundaries. A wealthy Republican-voting woman could find herself in just as much need of an abortion as a disadvantaged Democratic-voting woman. All women need and deserve access to abortion services. And politicians need to listen, learn and legislate accordingly.
Michigan's ballot initiative offers an example to follow. After the fall of Roe v Wade, abortion-rights supporters sought to enshrine a right to abortion in Michigan state's constitution. To do so, they obtained over 700,000 signatures on a petition, which meant the proposed amendment was added to this November's ballot. Nearly 60 per cent voted for the amendment last week, thus securing a constitutional 'right to reproductive freedom, including [the] right to make and carry out all decisions about pregnancy'.
If the Republicans want to gain any ground at the next elections, they need to stop messing with women's right to abortion.
Ann Furedi is author of The Moral Case for Abortion: A Defence of Reproductive Choice.
To enquire about republishing spiked's content, a right to reply or to request a correction, please contact the managing editor, Viv Regan.