How identity politics fuels anti-Semitism
A damning report about the National Union of Students shows that Jew hatred is festering in 'progressive' circles.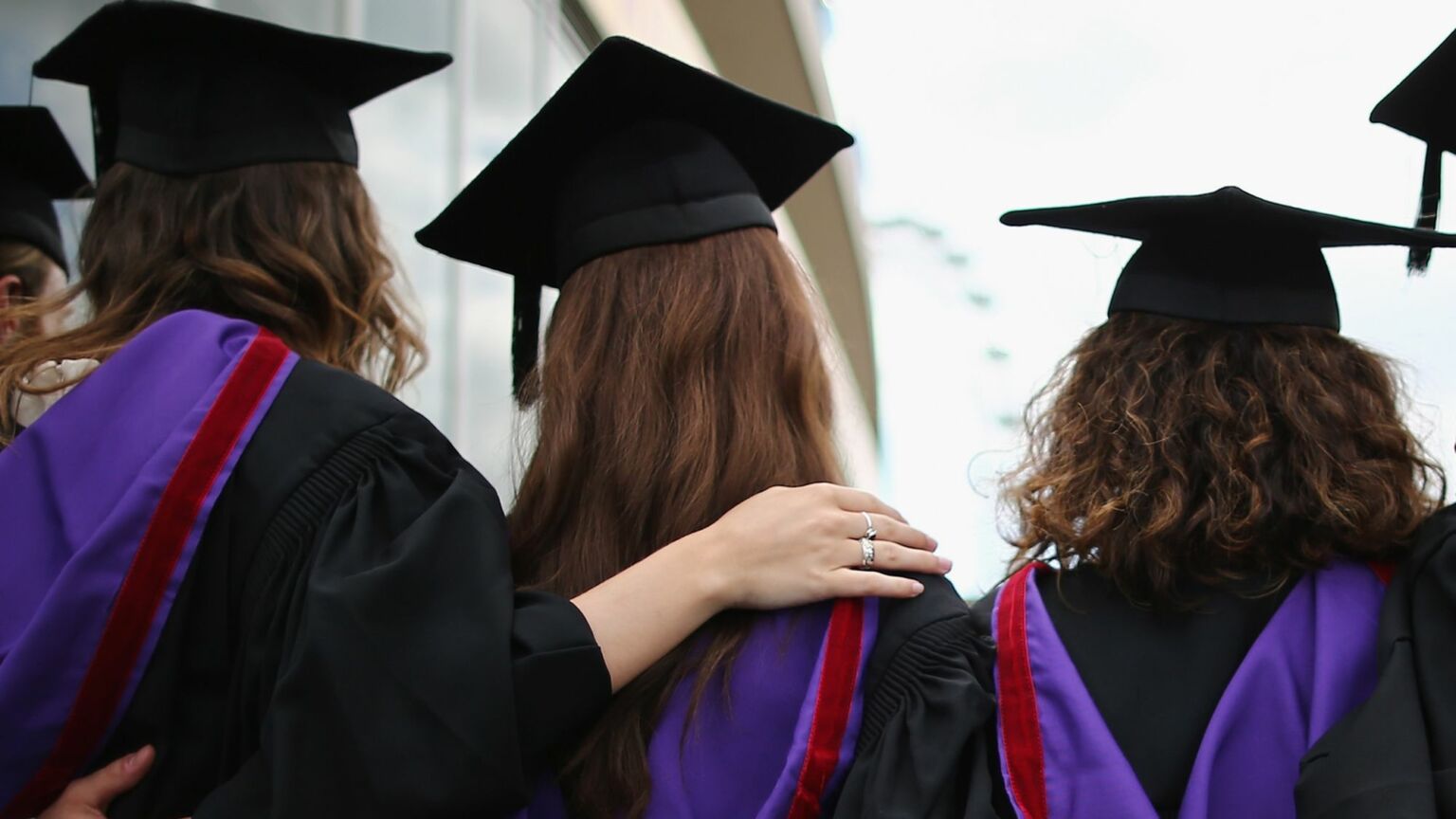 Published earlier this week, an independent report into anti-Semitism at the National Union of Students (NUS) makes for dispiriting reading. Written by barrister Rebecca Tuck, the report depicts an NUS that views anti-Semitism as a second-order problem, the scale of which is exaggerated by Jewish students. Too many NUS leaders seem to believe that anti-Semitism is far less important than other forms of discrimination.
Tuck's report is damning. 'For at least the last decade', she argues, 'Jewish students have not felt welcome or included in NUS spaces or elected roles'. Indeed, many Jewish students feel that the NUS treats them as pariahs. In numerous instances, leading NUS members have consciously downplayed the significance of instances of anti-Jewish hate.
Typically, complaints of racism are taken very seriously by the NUS, and in higher education more broadly. The mere hint of racial harassment on campus causes universities to denounce themselves as 'institutionally racist'. That is, unless the complaint is about an incident of anti-Semitism. Often, the report shows, Jewish students were told that what they saw as anti-Semitism was merely legitimate criticism of Israel. When Jewish students pointed out, to the contrary, that they had been vilified for being Jewish, not their political beliefs, their complaints were downplayed or dismissed.
As Tuck persuasively argues, the NUS has persistently deflected these complaints because of its pro-Palestine stance on the Israeli-Palestinian conflict. Indeed, in recent years, it has seemed that some leaders of the NUS hold Jewish students answerable for the actions of Israel. This has resulted in an environment that is deeply hostile to Jews.
For several decades, the NUS has been closely wedded to the cultural politics of identity. As an institution, it works as a kind of coalition of identity groups that are all governed by an ideology of victimhood. Within the ranks of the NUS, identities perceived as 'victims' enjoy formidable authority.
But the NUS has apparently made an exception in recent years when it comes to Jews. In this, the NUS follows the identitarian mindset now widespread in our culture, which positions each identity within a hierarchy of victimhood – and which inexplicably places Jews near or at the top of that hierarchy.
Among devotees of identity politics, the Jewish identity has lost much of its claim to moral authority. The status held by Jews since the Holocaust has been revised. Jews are once again being portrayed as powerful, privileged and as aggressors. They are equated with the state of Israel and presented as the oppressors of a highly acclaimed victim group – the Palestinians.
In a world in which victim status trumps all others, this shift has had significant consequences for Jews. It is not that identitarians set out to cultivate anti-Semitism. But identity politics has helped to create a cultural and political climate in which Jewishness is increasingly perceived with hostility, as a negative identity. The validation of some identities always implies a devaluation of others – it is a zero-sum game. Today, the Jewish identity is on the losing side of that game.
Jewish identity is gradually becoming what sociologist Erving Goffman, in his classic 1963 study Stigma, characterised as a 'spoiled identity'. A spoiled identity is one that lacks any redeeming moral qualities. It is an identity that invites stigma and scorn. Today, this is demonstrated by campaigns against the age-old Jewish practice of male circumcision, implying that Jews are perpetuating a barbaric custom. In a similar vein, attempts to ban kosher meat in parts of Europe signal an air of condescension toward Jewish culture, which is viewed as inhumane.
Bigotry has returned through the seemingly innocuous medium of identity politics. Back in March 2021, Politics Live, the BBC's flagship politics programme, featured a bizarre debate on whether or not Jews are an ethnic minority. Apparently, this was open to question because some Jews have now reached positions of power and influence in British society. For identitarians, Jews have joined the ranks of the oppressors. Jewish privilege is seen as another version of 'white privilege'.
This identitarian mindset has fuelled the new anti-Semitism. It must be confronted – not just within the NUS, but across British society.
Frank Furedi's The Road To Ukraine: How The West Lost Its Way has just been published by De Gruyter.
To enquire about republishing spiked's content, a right to reply or to request a correction, please contact the managing editor, Viv Regan.