Why Sturgeon's gender bill had to be stopped
These wretched reforms would have endangered women and children in Scotland and beyond.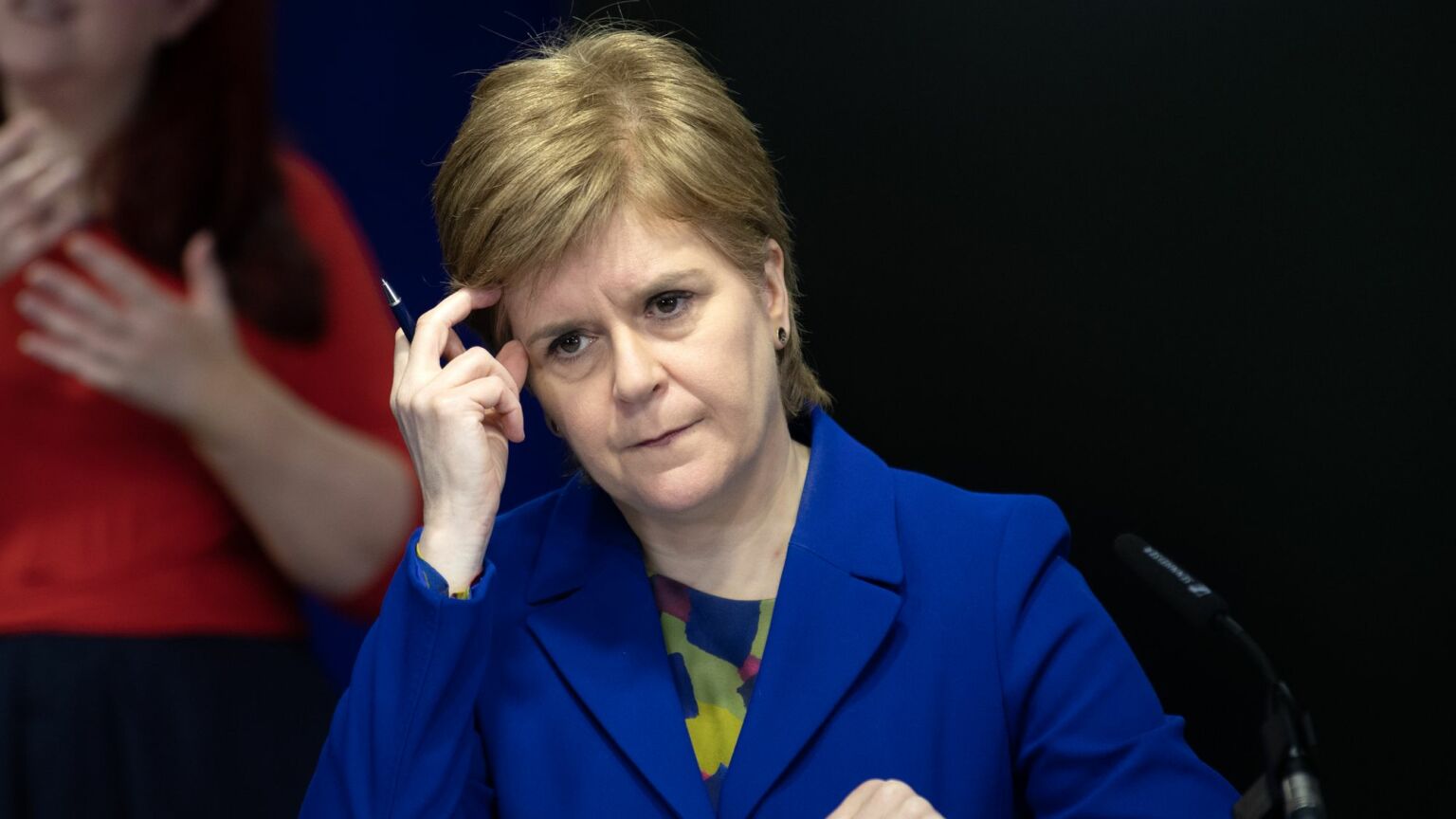 Nicola Sturgeon is angry. The SNP leader's pet project, of making it easier for people in Scotland to change gender, has been stopped in its tracks. Thanks to an 11th-hour intervention from UK prime minister Rishi Sunak, making use of powers enshrined in Section 35 of the Scotland Act, the Gender Recognition Reform (Scotland) Bill will no longer go forward for royal assent and will not be passed into law. Thank goodness.
Passed in hurried late-night parliamentary sessions in the days before Christmas, the proposed legislation would have made the process of changing gender easier and quicker by removing the need for applicants to have a medical diagnosis of gender dysphoria, and by reducing the time adults are expected to have lived as their acquired gender from two years to three months. The new law would also have lowered the age at which people can apply to change their gender from 18 to 16. Children would have been able to start the clock ticking on living as their chosen gender while still only 15 in order to secure a gender-recognition certificate on their 16th birthday.
The UK government has stopped the bill from passing into law because it would come into conflict with already existing laws that are effective across the entire nation. Never before has Westminster intervened in the workings of the Scottish parliament in this way.
UK government ministers, including Scottish secretary Alister Jack, are concerned that the bill would have a 'significant impact' on the sex-based protections in the Equality Act 2010. What's more, Jack has argued, having 'two different gender-recognition schemes in the UK' risks creating 'significant complications', including 'allowing more fraudulent or bad-faith applications'. He is right on both counts.
It is good news that this wretched bill has finally hit a roadblock. Making it easier to change gender would allow men with freshly minted gender-recognition certificates to access female-only spaces such as prisons, hospitals and public toilets. It would jeopardise women's sports and single-sex schools and make gathering data on equal pay or women's health needs more difficult. This would represent a serious blow to women's sex-based rights.
The new legislation would put children at risk, too. Sixteen-year-olds, deemed too young to purchase a packet of cigarettes, would be permitted to make life-altering decisions about their bodies that could lead to medication, surgery, castration and infertility.
Significantly, it is not just women and children in Scotland who would have been impacted by the SNP's proposed new law. There would be nothing to stop a man moving from England to Scotland for just three months, gaining a gender-recognition certificate while north of the border, before heading back south and living as a woman. There would be nothing to stop a boy in Scotland receiving a gender-recognition certificate on his 16th birthday and then moving house and taking up a place at a girls' school in England. All of this could have happened without one single person in England ever having voted in favour of such changes.
The SNP is now keen to present the decision to stop its Gender Recognition Bill as anti-democratic. Sturgeon described the UK government's intervention as a 'full-frontal attack on our democratically elected Scottish parliament'. Scottish social-justice secretary Shona Robison declared: 'This is a dark day for trans rights and a dark day for democracy in the UK.' They are both dead wrong.
It would be an affront to democracy if the British government let this legislation stand. The integrity of the United Kingdom, a sovereign state, would be called into question if Scotland is allowed to pass laws that challenge legislation set down by the Westminster parliament. Representatives of all constituent nations – England, Wales, Scotland and Northern Ireland – sit in London's Houses of Parliament. They all have a say on legislation that impacts the entire country. Legislation passed here must stand above laws enacted in other jurisdictions, otherwise our national parliament risks becoming an irrelevance.
What's more, there is little to suggest that the SNP has a mandate for its changes to the process of gender recognition, even within Scotland. The proposals were not a talking point in the most recent Scottish election campaign. A recent opinion poll found that 66 per cent of Scots are against reducing the minimum age that people can change their gender, with a further 60 per cent against dropping the need for a medical diagnosis of gender dysphoria.
The haste with which the Scottish parliament debated the proposed changes suggests the SNP leadership was aware that its bill would not withstand sustained democratic and public scrutiny.
Sturgeon has vowed to oppose the UK government's decision to stop the gender-recognition bill passing into law. She has threatened legal action against the Section 35 Order, which could end up in the Supreme Court.
She accuses the UK government of using trans people 'as a political weapon' and riding roughshod over democracy. But she is doing both of these things herself, by exploiting a tiny number of transgender people to overrule the rights of everyone else in society.
These are troubling times for both women's rights and democracy.
Joanna Williams is a spiked columnist and author of How Woke Won, which you can order here.
To enquire about republishing spiked's content, a right to reply or to request a correction, please contact the managing editor, Viv Regan.