No, Richard Madeley did not 'misgender' Sam Smith
The TV presenter should not have to apologise for referring to Smith (correctly) as a man.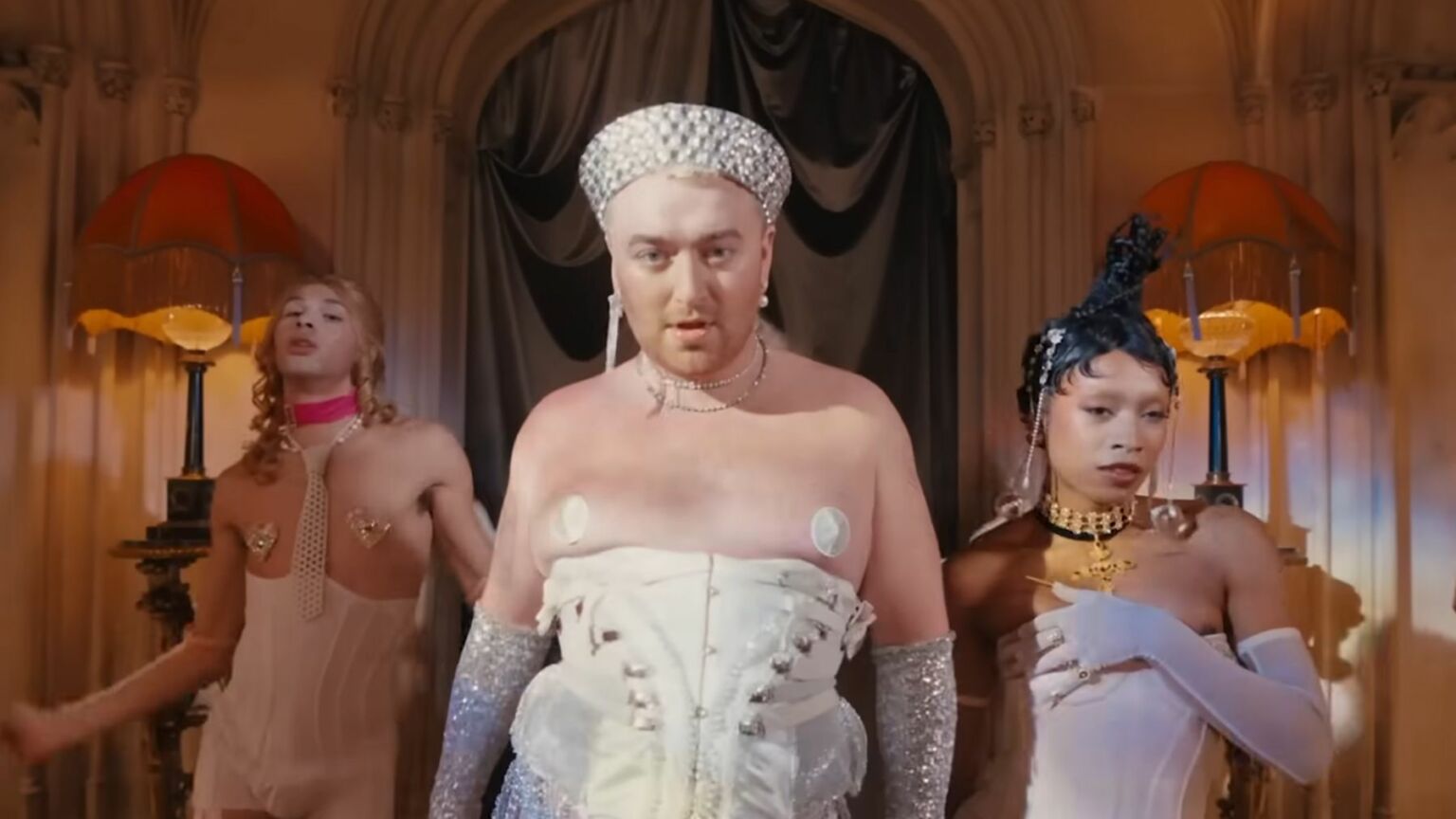 Perhaps the most Orwellian word in the English language right now is 'misgendering'. Misgendering is said to occur when you use the 'wrong' pronouns for a trans or nonbinary person, or when you refer to someone's biological sex, rather than the gender they 'identify with'.
That's the grievous sin Good Morning Britain presenter Richard Madeley is said to have committed today, when he referred to singer-songwriter Sam Smith using male pronouns. Smith, since 2019, has declared himself to be nonbinary – neither male nor female, but something that 'flow[s] somewhere in between'. Because of this, Smith insists we all use 'they / them' pronouns to refer to him. He also refuses to be recognised as a male in music-industry shindigs like the Brit Awards, which in 2021 dropped its male and female categories, seemingly at Smith's request.
During a debate this morning about Smith's raunchy new music video for 'I'm Not Here To Make Friends', Madelely, channelling his inner Alan Partridge, discussed a 'shot of him, Sam, spanking and simulating a very specific act with a scantily clad drag queen'.
Richard Madeley gets told of for using the wrong pronouns. #SamSmith #samsmithvideo #richardmadeley #susannareid pic.twitter.com/oRmlcgWsAO

— L-u-c-y (@Mistress__Lucy) January 30, 2023
Madeley was then scolded and 'corrected' by co-host Susanna Reid. 'Remember, Sam Smith uses the pronouns "they"', she said. Later on in the segment, Madelely referred to a female studio guest as 'she' and was told off once again. 'I use "they / them" pronouns', the guest retorted. On both occasions, Madelely apologised profusely for his apparent slip-ups. His acts of 'misgendering' have also sparked uproar online.
But here's the thing: Madelely did nothing wrong and has no reason to apologise. It is Madeley who was using the correct terminology on TV this morning. Sam Smith is a man, a biological adult male, whatever pronouns he uses or however he chooses to dress. And everyone knows it. Out in the real world, in everyday English speech, men are referred to as either he or him.
This is why the modern-day edict to avoid 'misgendering' should be resisted. Essentially, it is a demand for us all to lie. It compels us to affirm the fantasy that someone can either change sex or even, in cases like Smith's, exist without a sex altogether.
Sam Smith can, of course, call himself what he pleases and believe whatever he chooses. He can insist he is not male to his heart's content, despite all evidence and common sense saying otherwise. But no one else should ever be expected to go along with it.
Fraser Myers is deputy editor at spiked and host of the spiked podcast. Follow him on Twitter: @FraserMyers
Picture by: YouTube / Sam Smith.
To enquire about republishing spiked's content, a right to reply or to request a correction, please contact the managing editor, Viv Regan.