Why is Prevent downplaying the threat of Islamism?
Britain's counter-extremism programme has succumbed to political correctness.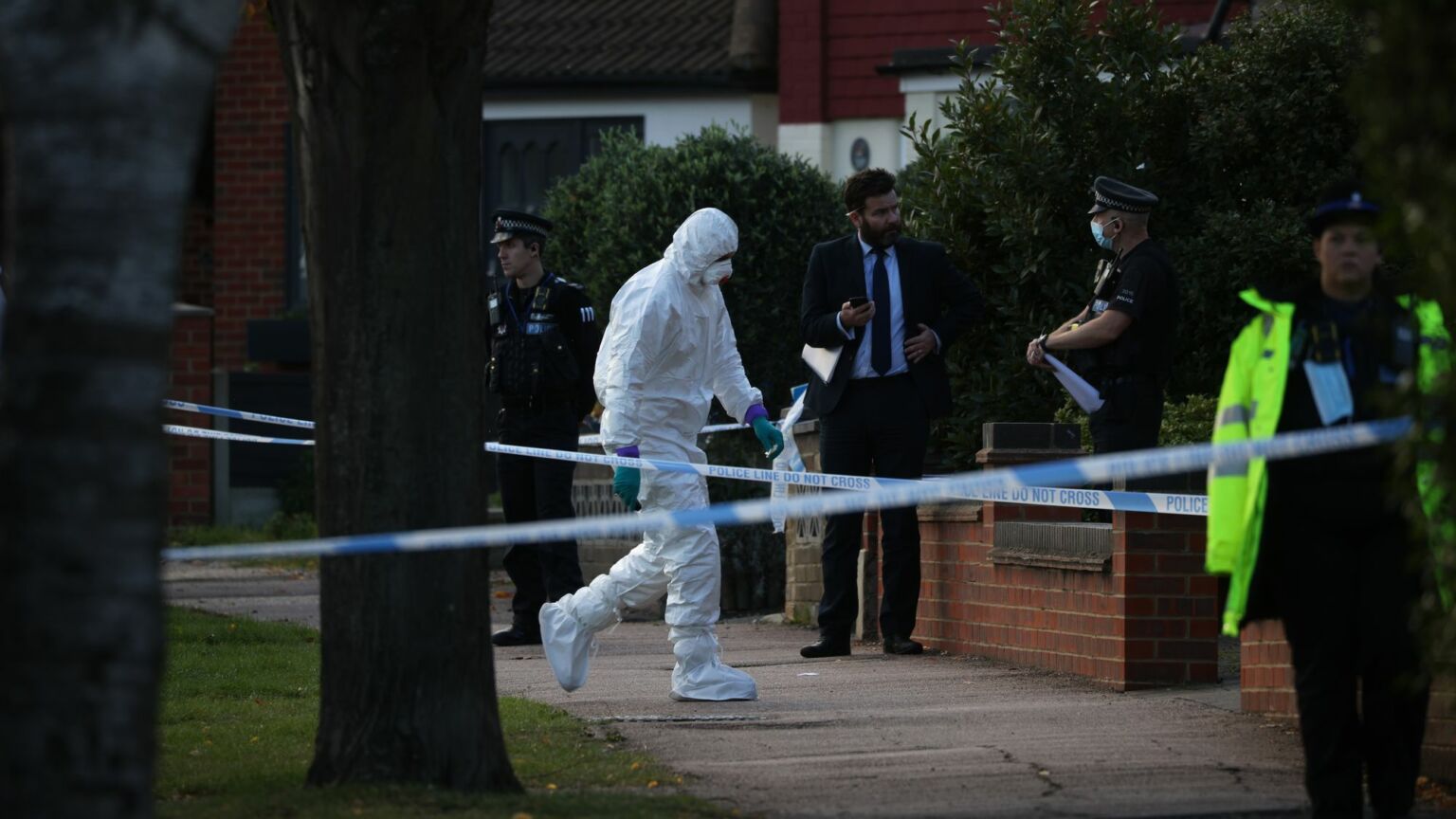 The review, authored by former chair of the Charity Commission William Shawcross, states that Prevent is 'out of kilter' with the rest of the counter-terrorism system. Prevent is meant to safeguard people from becoming terrorists or supporting terrorism. Yet, as the review shows, it is failing to to focus on the main source of terrorist activity – namely, Islamist extremism.
In the year ending 31 March 2022, the percentage of cases referred to Prevent following concerns over Islamist-related radicalisation was just 16 per cent. Meanwhile, the percentage of cases referred to Prevent involving concerns over extreme right-wing radicalisation stood at 20 per cent. This is completely at odds with the relative threats posed by Islamist and extreme right-wing terrorism. Indeed, 80 per cent of the Counter Terrorism Policing network's live investigations are Islamist-related, while only 10 per cent of the investigations are associated with far-right extremism. Clearly, there is a fundamental mismatch between the ideological composition of cases referred to Prevent and the true nature of the terrorist threat in the UK.
One explanation for this mismatch might lie in where these referrals are coming from. For the year 2021-22, 36 per cent of referrals to Prevent were from the education sector, and 11 per cent from the healthcare sector. Given both sectors are dominated by those with 'progressive' biases, it is not unreasonable to suggest that they are more comfortable making referrals over suspected right-wing extremism than Islamism. Perhaps those involved fear being accused of racism or Islamophobia should they raise concerns about Islamist radicalisation.
The Shawcross review also emphasises the importance of promoting social cohesion. It says that schools have a responsibility to promote a sense of community and the 'fundamental British values of democracy' – the rule of law, individual liberty and mutual respect and tolerance of all beliefs and faiths. But this responsibility is being undermined by the predominant worldview of schoolteachers. Too often their commitment to identity politics comes at the cost of cultivating a sense of social solidarity at their own institutions.
The review states that 'a more cohesive, fair and liberal society is worth striving for'. This echoes the sentiments of former counter-terrorism policing chief Neil Basu, who in 2017 noted the growth of segregated and isolated communities across Britain with alarm. According to Basu, these communities are breeding grounds for extremism and terror-related activity.
As I point out in my new independent report, we need a 'liberal-conservative compromise' when it comes to social integration and community cohesion. That means recognising the value of our diverse society, while, at the same time, actively promoting and conserving classically 'British values', including respect for the rule of law, democratic choice and freedom of association.
The costs to society of failed integration and weak social cohesion are high. The disorder in Leicester last autumn, in which mobs of largely Hindu and Muslim men fought running battles, was a case in point. The trouble in Leicester showed what happens when weak local leaders fail to integrate new and emerging communities in deprived parts of a city into a cohesive whole. It provides the ideal breeding ground for religious extremists and sectarian ideologues.
The Shawcross review serves as a timely reminder of the work still to be done on matters of security and cohesion in modern Britain. There are far too many public institutions that pander to identity politics and bestow a status of victimhood on those who are wholly undeserving of it.
If too much of our public-sector infrastructure, from health to education, continues to elevate politically correct imperatives over the security of our communities, then British citizens will continue to pay a grave price.
Rakib Ehsan is the author of the forthcoming book, Beyond Grievance, which is available to pre-order on Amazon.
To enquire about republishing spiked's content, a right to reply or to request a correction, please contact the managing editor, Viv Regan.