Angela Davis' ancestry reveals the folly of reparations
The radical activist's 'settler' roots remind us why no one should feel guilty about the actions of their ancestors.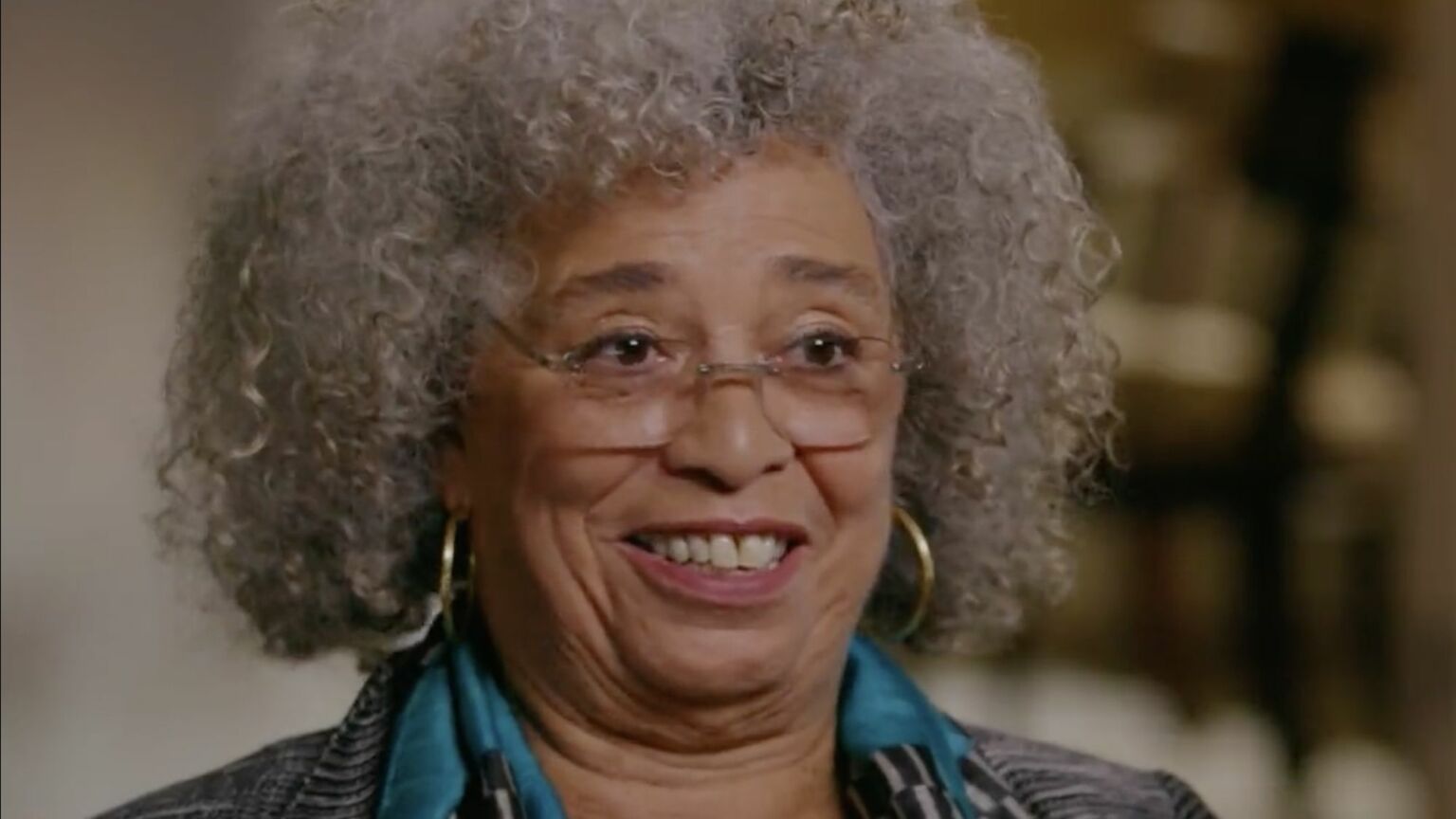 Angela Davis' encounter with her own ancestry has unwittingly exposed the follies of America's reparations debate.
The name Angela Davis is a by-word for black radicalism in America. While a student at Brandeis University in the 1960s, she joined the Black Panther Party and also the Communist Party USA. She studied under Professor Herbert Marcuse, a living link between German Marxism and American liberation movements. In 1969, she was fired from a teaching post in California for being a Communist, at the order of then governor Ronald Reagan.
Henry Louis Gates has also been a leading light in black radicalism and academia. His PBS show, Finding Your Roots, is in its ninth series. It is a bit like the BBC's Who Do You Think You Are?, with genealogists and historians uncovering notable guests' ancestors and their life stories – although Gates brings a radical American sensibility not present in the UK version.
Davis was the focus of the latest episode, titled 'And Still I Rise'. She was a good choice of guest. In recent times, Davis' position has swung from outcast radical to canonised member of the cultural establishment. In 2020, she was included in Time magazine's list of the 100 most influential people in the world. Now a teacher at the University of California, Santa Cruz, Davis has embraced the new sensibility on US campuses. She can typically be heard denouncing the white supremacist hetero-patriarchy and embracing transgender ideology.
The episode has plenty of surprises in store. Gates reveals that Davis' maternal grandfather was John Austin Darden, a conservative Alabama lawyer. Gates tells the tragic story of an inter-racial relationship that Darden could not acknowledge, which is probably why Davis' mother grew up in a foster home. Davis is pleased to learn that Darden had an ancestor, Stephen Darden, who took part in America's War of Independence. However, she is upset to find that he later went on to become a slave owner. 'I always imagine my ancestors as the people who were enslaved', she says.
The biggest bombshell is the discovery that Davis' 10th-great grandmother was a passenger on the pilgrim ship, the Mayflower, in 1620. Mary Wentworth Brewster was one of just 101 original settlers who set sail from Plymouth in England to Massachusetts. Gates reveals that she was one of only five adult women from the Mayflower to have survived the first winter after arriving in the US. And Brewster was one of only four such women to survive until the 'first Thanksgiving' in 1621, which she is said to have helped cook for. For Davis, this was all too much to take in. 'I can't believe this', she says, 'my ancestors did not come here on the Mayflower'.
To Davis, the discovery that her forebears include not only slaveowners, but also America's first settlers, is unwelcome. After all, Davis has long argued that 'racism is embedded in the fabric of [America]' from its founding onwards, and has endorsed demands for slavery reparations.
In response to the revelations, many have pointed out that, by Davis' own logic, she would have to pay reparations to herself, as a descendent of both slave owners and the enslaved. Perhaps she will have to sign the front of the cheque as well as the back.
Davis' case highlights the clear practical difficulties of organising reparations. It shows how difficult it would actually be to distinguish the deserving from the undeserving – especially after so many generations have passed. The Finding Your Roots reveal does not imply, as conservative commentator Matt Walsh has quipped, that Davis herself now clearly 'owes some reparations'. Rather, it highlights how absurd it is to blame people today for the sins of their ancestors.
Indeed, Davis' family story is deeply touching. It is a reminder that history is complicated and rarely offers us the black-and-white judgements that so many demand from it.
Picture by: Twitter / HenryLouisGates
To enquire about republishing spiked's content, a right to reply or to request a correction, please contact the managing editor, Viv Regan.