No, opposing the ULEZ is not 'far right'
Sadiq Khan's smearing of his opponents is shameful.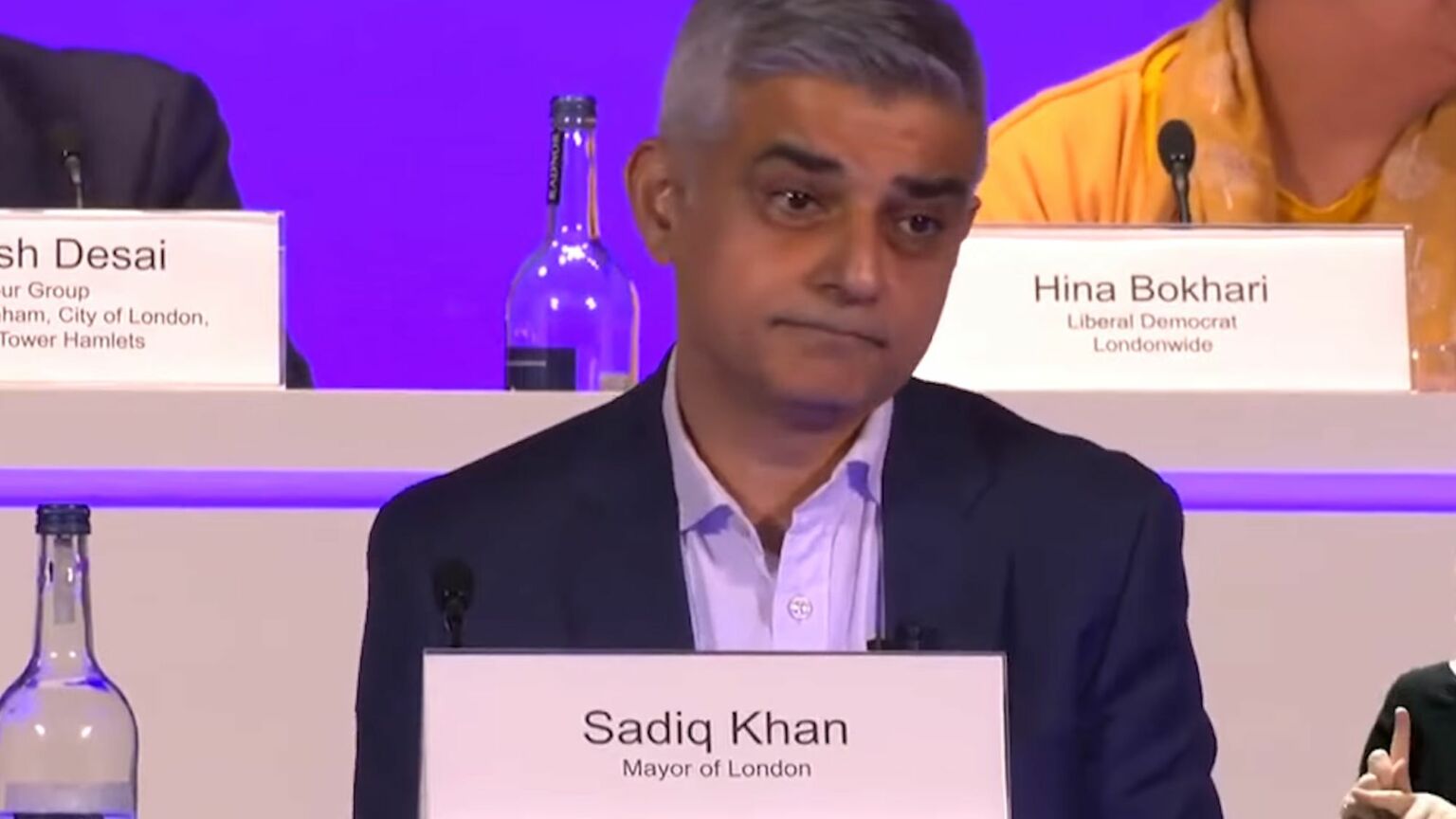 'People's Question Time' is a regular, roving event in which the London mayor is quizzed by Londoners about their concerns. It is supposed to be an opportunity for the mayor to be held to account, argue for his policies and inspire the confidence of the electorate. But that's not exactly what Sadiq Khan achieved at Ealing Town Hall last Thursday. He not only refused to listen to those protesting against his plans to expand London's Ultra-Low Emission Zone (ULEZ) – he also said that some of those protesting were 'part of a far-right group'.
London's ULEZ has always been controversial. Introduced in 2019, it requires all drivers whose cars do not meet post-2006 pollution standards to pay £12.50 per day for driving in London. Originally limited to central London, it was expanded in 2021 to cover the area within the North and South Circular roads. The latest ULEZ expansion, due to come into effect this August, will cover all of Greater London within the M25, affecting tens of thousands of motorists.
Khan is backing this latest ULEZ expansion in spite of public opinion. Last year, the Greater London Authority's (GLA) own consultation process found that two-thirds of respondents were opposed. In November, when Khan decided to proceed with the ULEZ expansion, a YouGov poll found that 51 per cent of Londoners were against it.
Opposition to the scheme is picking up. GLA Tories have launched a legal challenge to the scheme. Taxi drivers and other road users are mounting protests. And a lot of people already participating in local campaigns against 'Low-Traffic Neighbourhoods', another restrictive traffic scheme, are also challenging the ULEZ expansion. These diverse constituencies have been doggedly challenging Khan in public meetings and on social media.
Khan seems to view this grassroots activism as a particular threat to his authority. After being loudly heckled over his 'far right' comment on Thursday night, Khan doubled down. 'Let's call a spade a spade', he said: 'Some of those outside are part of the far right. Some are Covid-deniers, some are vaccine-deniers and some are Tories.'
Unable to engage in debate with these concerned Londoners, Khan decided instead to smear his critics as all manner of bad things, including Tories. It was the kind of shrill performance more usually seen at a National Union of Students conference.
Unfortunately, Khan is not alone in portraying anyone opposed to traffic-reduction measures as eccentric conspiracy theorists or of the far right. In Oxford, opponents of the Labour council's planned traffic-reduction scheme have been widely smeared as far-right conspiracy theorists. Responding to last week's anti-ULEZ demonstration, Tottenham MP David Lammy tweeted a picture of what he called 'disgusting placards including swastikas', alleging that the demo had been 'coordinated by the far right'. Yet even a cursory glance at the placard in question shows that the over-excited protester was calling Khan a Nazi, not advocating for Nazism. Such hyperbole is ill-advised – it seems that everyone's opponents are Nazis these days – but it is hardly proof of far right beliefs in the anti-ULEZ movement.
There is nothing right-wing about opposing the ULEZ. The UNITE union, for instance, calls the ULEZ 'anti-worker'. Many UNITE members have to drive to work at Heathrow airport from west London boroughs like Hounslow and Ealing. Many people in London's more expansive outer boroughs are not well-off enough to drive cars that meet the ULEZ standards. UNITE is quite right to stand up for these workers. Sadly, many left-wingers seem to think doing so is inherently right-wing.
On the issue of traffic-reduction schemes, the Labour Party has seriously misjudged voters. The crusade against cars may be popular among the middle classes. But it's rather less popular among working-class voters who have to bear its costs. Labour activists should be asking themselves why their party is not fighting alongside the protesters defending their standards of living. If Labour won't represent the interests of working people on this issue, other parties will.
Smearing critics as far right or anti-vaxx is a way of cynically avoiding the argument. It is a sign of just how out of touch and contemptuous Sadiq Khan and the Labour Party have become of ordinary voters.
James Heartfield's latest book is Britain's Empires: A History, 1600-2020, published by Anthem Press.
Picture by: YouTube / Evening Standard.
To enquire about republishing spiked's content, a right to reply or to request a correction, please contact the managing editor, Viv Regan.