We must resist the Sam Smith-ication of culture
Now even Sex and the City has been given a woke makeover.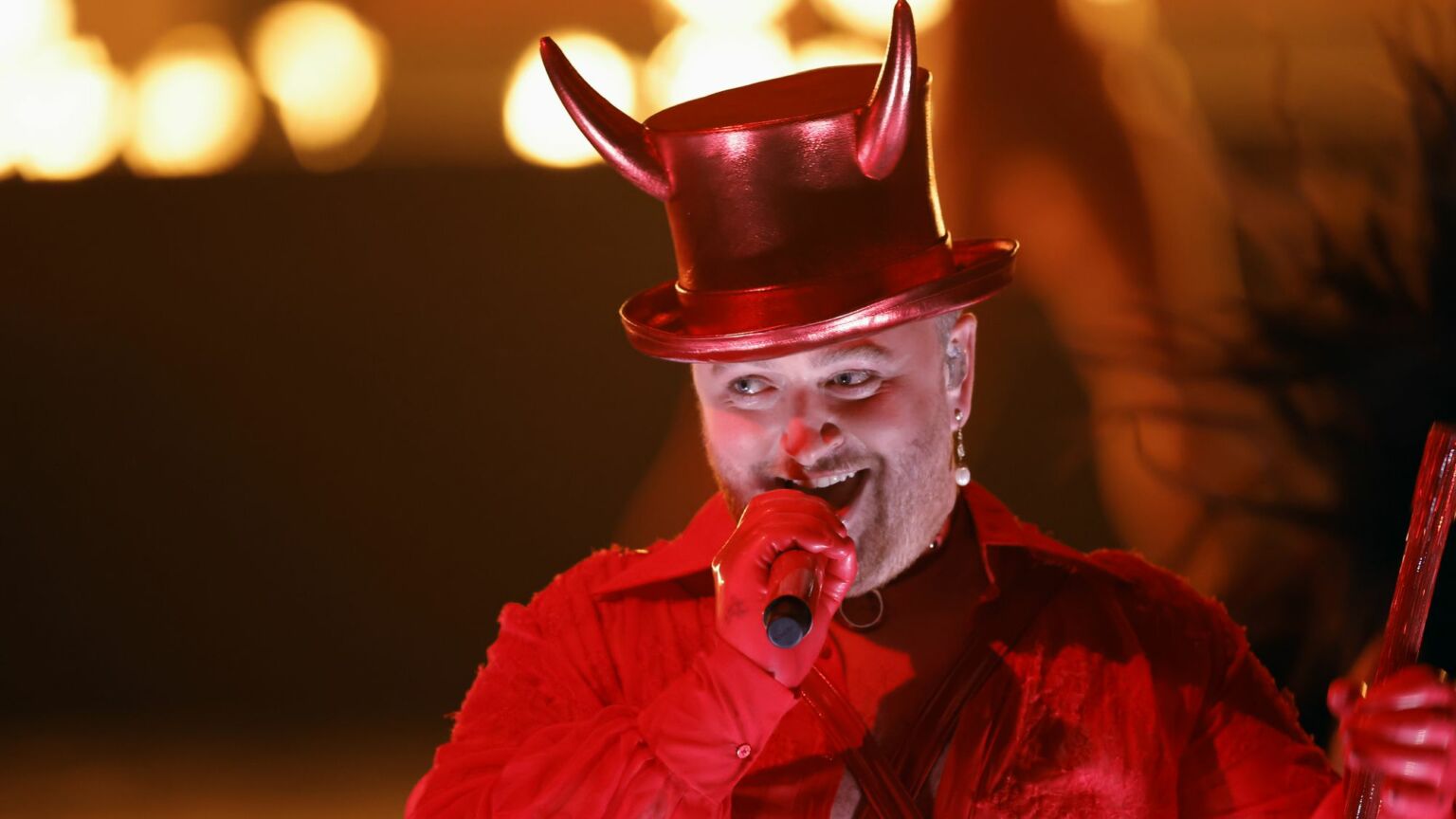 I've never understood the appeal of Sam Smith. You can find singers far better than Them – as the 'nonbinary' Smith insists on being called – on any given cruise ship. Then there are the things he says. Like a lot of today's transvestites, Smith appears not only to have the magic mirror that affirms that he is stunning and brave, but also the new, souped-up model that tells him he's a lovely little thinker to boot.
During lockdown, Smith entered self-isolation at his £12million home, only to appear days later weeping because he was already bored with his own company. 'I hate reading!', he cried, suggesting that if you have no life of the mind, you'll always be a bad companion to yourself. Even if you do refer to yourself in the plural. Having come clean about his disinterest in literature, Smith then had the cheek to say the following, when asked about what it was like changing his pronouns:
'When people mess up a pronoun or something… It kind of ruins conversations. It ruins moments. It's really difficult… I've had to just go into myself and… just know that everyone's working on this. It's going to take time. We're changing a language here.'
I'm sorry, but if you hate reading, you don't get to change the language.
So on hearing that Smith was to make a cameo appearance in the second season of the Sex and the City sequel, And Just Like That…, I wasn't best pleased.
I've never been a great fan of SATC, partly because I very much admired the excellent Candace Bushnell columns for the New York Observer that the show was loosely based on. Sarah Jessica Parker, who plays Carrie, has always made me think of a pensive miniature pony, dressed up by a vicious child intent on making her a laughing stock. The character of Samantha (created by gay man Darren Star) was also criticised as a gay-male fantasy, although the warmth and depth of Kim Cattrall helped her transcend that.
Nonetheless, SATC was important in the culture of the early 2000s because – like the Bay City Rollers or the Chippendales – this was something women could enjoy together. Women could become bold girl gangs in defiance of the Stepfordian socialisation that once told us that only nice girls were acceptable and now tells us to #BeKind. As with the Spice Girls, young women could pick the one they liked best. But SATC also made women understand that vastly different people can be friends.
Such an attitude seems as far away as the Enlightenment now. And when SATC came back as AJLT it was very different. AJLT is completely in keeping with the SJW agenda, which sees middle-aged white women as responsible for everything from racism to climate change. The four formerly frivolous but good-hearted protagonists, now in their 50s, are ceaselessly scolded by young people, people of colour and, of course, the nonbinary brigade. This group is notably represented in the personas of Charlotte's 12-year-old daughter, Rose (now going by the name 'Rock'), and the comic and genderfluid super-being, Che Diaz. Poor Che was obviously created to be a font of immeasurable charisma and wisdom. But the character has been much mocked by viewers and is widely considered the worst character in television history.
Then there's the new show's treatment of the most feminist character from the old SATC, Miranda. Many of us gender-critical types have pointed out the disastrous results that the nonbinary BS has had on women's rights, from trophies to toilets. The evolution of the new Miranda went from tough broad to bleating ninny, undone by genderfluid love. Reflected in this, we see a grim pantomime of the steady erosion of female gains, which has been taking place more or less since SATC ended.
Cynthia Nixon, who plays Miranda, came out as a lesbian in the years between the two series. So you'd think that she'd be extra bolshy now. But she has defended And Just Like That…, and the effective castration of Miranda:
'Because people know it so well, they have enshrined it in nostalgia. But this is a show that has always pushed every kind of boundary… I think that that's what's so magnificent about the new show – about how many different directions we're going with that, and pushing boundaries and shaking people up. And most importantly, shaking the characters up. We don't want to see these characters… comfortable. We want to see them out of their comfort zones.'
Does that have to mean being ceaselessly 'called out' for the crime of being born white and surviving beyond the menopause? This isn't some sparkling evolution on the foursome's part. It's them being beaten down into the role of transmaids, which is the latest way to control uppity women.
I defined this phenomenon here on spiked in 2021:
'Quite a few women who call themselves feminists actually practise a sort of Frankenfeminism, which, whatever their intention, ends up gratifying men and degrading women. Transmaid – a handmaid who when choosing between the rights of women and the approval of men will always choose the latter.'
What leads women to become transmaids? A minority are just very idealistic and somewhat naive. They really do believe that no man would ever pretend to be a woman in order to assault women. Some were unattractive to boys at school. Despite the trappings of becoming a strong woman, they still have a thirsty need for male approval. Some are just selfish, able to have luxury beliefs due to their privilege. The higher up the class structure you go, the less likely you are to go to jail or need a refuge – so why should you care if prisons or refuges play host to big bruisers calling themselves Belinda? As Rachel Cooke has put it, 'If you are privileged… shout about the TERFs and no one will notice you went to public school'. And a few transmaids are just plain kinky.
The effect these different transmaids have on public life is the same. Like the Cheshire Cat in Alice in Wonderland, 'being kind' will eventually erase us, with only that eager-to-please smile left. In the past few years, we have seen the steady march of trans madness – from NHS midwives being urged to use the phrases 'chestfeeding' and 'frontal birth' to Joan of Arc being 're-imagined' as 'nonbinary'. Who's next? Elizabeth I? Boudicca? Eve from the Bible? And why is it only ever women who have to put up with this sexist rubbish? Why not great male historical figures who may well have been trans? Julius Caesar – 'every woman's man and every man's woman', as one wag called him. William 'Braveheart' Wallace – wore a skirt. And of course John Wayne – real name Marion. Ludicrous, yes, but no more so than the vandalism of the achievements of notable women that has gone on in recent years.
Now fictional heroines, from Little Women to Carrie and her once-feisty crew, are being rewritten by wokers. The Sex and the City women have been reduced to loathsome Karens in need of being taught some lessons about real life by the likes of Sam Smith. And there's nothing progressive about that.
Julie Burchill is a spiked columnist. Her book, Welcome To The Woke Trials: How #Identity Killed Progressive Politics, is published by Academica Press.
To enquire about republishing spiked's content, a right to reply or to request a correction, please contact the managing editor, Viv Regan.