International Women's Day is not for men
Stop telling women we need to make room for biological males.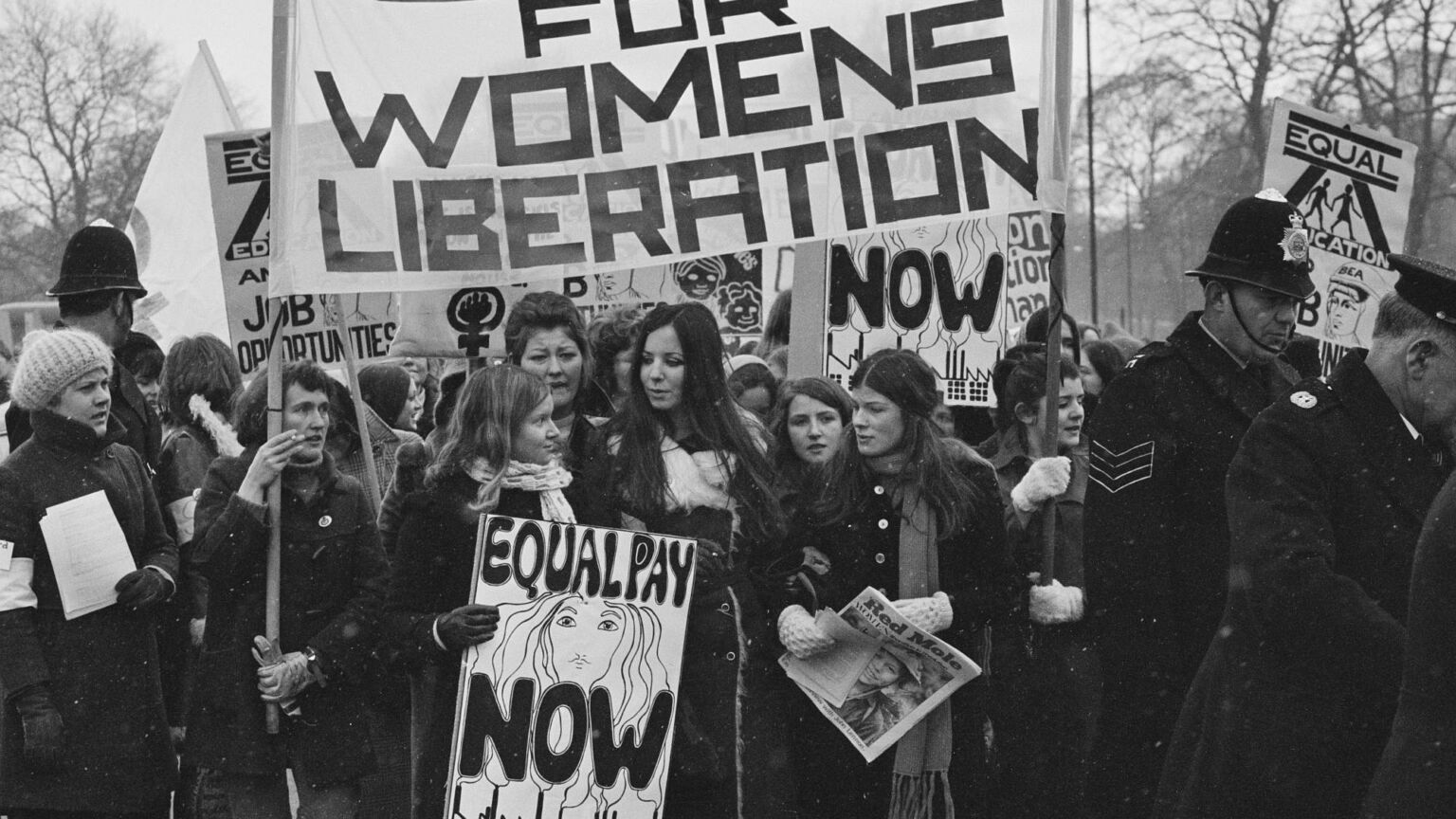 When German communist Clara Zetkin and her comrades announced the first Women's Day in 1911, they declared that 'socialist women of all countries are in solidarity with you'. Calling on women to take to the streets, they demanded that women's day 'be your day of glory'. Over a century later, one wonders what Zetkin and her sisters-in-arms would have thought of the prospect of sharing their day of glory with biological men.
These days, International Women's Day (IWD) always comes with an asterisk next to it to explain who it is now for. Right-on NGOs seem desperate to tell those celebrating that this women's day is not just for women. 'It is more important than ever to remember that this day is for, and about, all women, not just cisgender women', writes the Australian Institute of International Affairs. Similarly, Oxfam has marked IWD by tweeting that it is time to amplify the power of 'transwomen, disabled women and refugees and migrants'. Hershey's chocolate has gone even further, celebrating IWD with an ad that features a transwoman urging consumers to 'see the women changing how we see the future'.
IWD may now be little more than an opportunity for corporations to display their woke credentials. And no doubt many women simply ignore it. But it is still depressing that we women can't even have a day to ourselves without having to 'share space' with biological men.
When IWD was first conceived as an international working women's day in the 1900s, its purpose was to forge political solidarity between women. There was a recognition that, in certain areas of life, women had a different experience to men and certain distinct rights that needed to be fought for. These days, even the simple idea that our biological makeup is different to that of men is considered blasphemy.
But whatever those corporates and charities celebrating IWD today may think, women are still different to men. Biological reality still matters. And it still has a political dimension.
Women – not transwomen – give birth and have children. And it is women – not transwomen – who are still expected to take on the work of childrearing. We are the ones battling to get proper treatment from doctors when we reach the menopause. And unlike transwomen, women still do not have full bodily autonomy – the right to abortion remains regulated by criminal law in the UK, with women needing the sign-off of two doctors to exercise it.
Why are we expected to pretend these differences don't exist in the name of 'inclusivity'?
Of course, the differences between men and women in public and social life are often marginal. Most of the time we can take on and succeed in the same jobs, fight for the same causes and share the same experiences. But there are issues which affect women and not men, and there are times when women will want to express solidarity with one another based on those shared experiences.
This International Women's Day, let's stop pretending otherwise. And let's stop telling women that we all need to make room for biological males.
Ella Whelan is the author of The Case For Women's Freedom, the latest in the Academy of Ideas' radical pamphleteering series, Letters on Liberty.
To enquire about republishing spiked's content, a right to reply or to request a correction, please contact the managing editor, Viv Regan.