Sex education has gone off the rails
Parents are being kept in the dark about an increasingly ideological curriculum.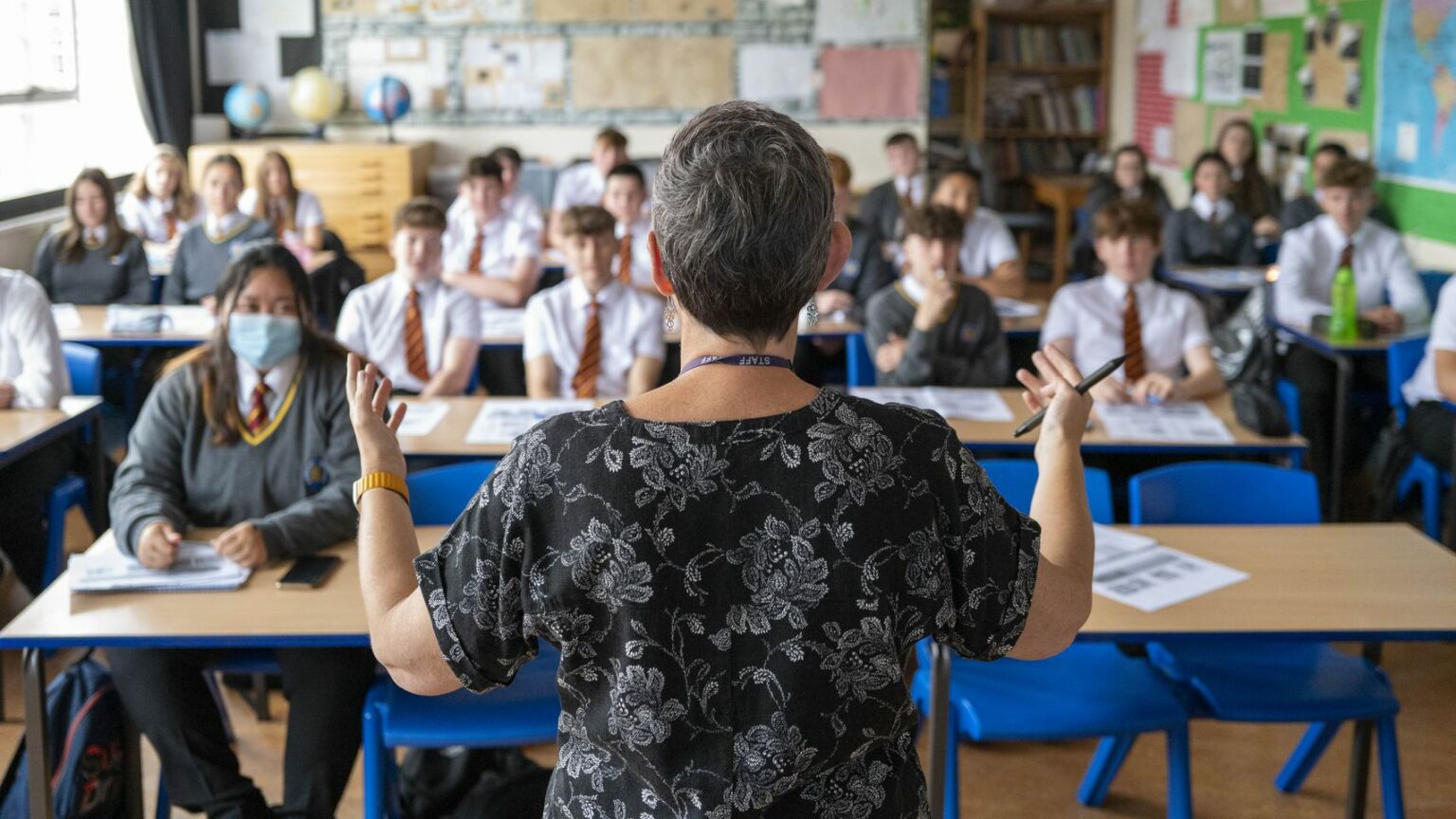 Finally, parents in the UK have had their concerns listened to. Last week, prime minister Rishi Sunak announced that the government would be launching a review of sex-education lessons in schools across England. A review had been on the table for some time now, but new evidence showing the graphic and ideological nature of some sex-education classes and materials has emphasised the need for an urgent investigation.
Earlier this month, a dossier of evidence was presented to Sunak by Miriam Cates, Conservative MP for Penistone and Stocksbridge. It painted a truly shocking picture of what children are being taught in schools. According to the report, some schools are teaching children as young as nine about masturbation. In many cases, pupils are taught gender-identity ideology as an undisputed fact.
During last week's PMQs, Cates listed some of the report's revelations. 'Graphic lessons on oral sex, how to choke your partner safely and 72 genders. This is what passes for relationships and sex education in British schools', she told the House of Commons.
Earlier this month, it was alleged that pupils aged between 11 and 13 in schools overseen by the Kemnal Academies Trust (one of the largest trusts in south and east England) were being taught that gender existed on a spectrum. A 'gender unicorn' diagram was reportedly used in these schools to explain the concepts of gender dysphoria and nonbinary gender identities. Children as young as 12 were also said to have been asked how they feel about anal and oral sex.
Amanda Spielman, the chief inspector of Ofsted, has also expressed concern over the state of sex education. Earlier this month, she warned that there are 'no limits' on what can be taught and that children are being exposed to material that is often sexually explicit or politicised, and which has 'no basis in any reputable scientific, biological explanation'.
On the Isle of Man, concerns over age-inappropriate teaching material recently led to the suspension of all sex-education lessons on the island. A review into sex education has been underway since February. The Isle of Man government came under pressure from parents, who raised the alarm after their children came home from school feeling 'confused' and 'traumatised'. In one instance, pupils at the Queen Elizabeth II High School in Peel were taught by a drag-queen guest speaker that there were as many as 73 genders. The drag queen became upset when an 11-year-old refused to accept there were any more than two genders, and even asked the child to leave the classroom.
All too often, parental concerns about these kinds of lessons are dismissed or downplayed. A Guardian piece warning against turning sex education into a 'culture war' claims that there could be 'inaccuracies with the information being shared' about the drag-queen incident (although it offers no specific inaccuracies). Similarly, various teaching unions dispute the claims made in Cates' report, dismissing the new UK review as 'politically motivated'. James Bowen, director of policy for the National Association of Head Teachers, maintains that there is 'no evidence to suggest there is a widespread problem with pupils being presented with age-inappropriate materials'.
Of course, one reason we don't know how widespread these issues are is because schools refuse to be transparent about what they are teaching. Parents face an uphill battle in getting access to teaching materials.
Take the case of one mother, Clare Page. Last year, Page's 15-year-old daughter came home after school, telling her she had been taught she needs to be 'sex positive' in her attitudes to relationships and should reject 'heteronormativity'. Understandably concerned, Page attempted to seek some clarification from the school about the lesson, which had been taught by an external organisation. The school refused to show Page the materials. Her freedom of information request to see the lesson plan was also denied. Third-party providers claim that this material is commercially sensitive and must therefore not be shared.
On every level, parents are being kept in the dark about what their children are being taught. Guidance from institutions like Stonewall and even the Scottish government suggests that teachers should not share information about a pupil's 'gender identity' with their parents, unless they deem it absolutely necessary. This essentially means that a child could be undergoing a process of social transitioning, with a new name and pronouns, without their parents even being aware.
Of course, none of this should lead us to fall into a moral panic over sex education. Schools have a duty to ensure that children and teenagers are equipped with the knowledge they need to enter the adult world, even when it may be uncomfortable or explicit. And it is generally better for children to acquire this knowledge from trusted adults, rather than from internet pornography. However, it is clear that in many schools, what passes for sex education today is not trying to inform children about the adult world as it actually is – it is trying to impress a particular view of the world on to them.
Schools also have a duty to parents – to respond to their concerns and to keep them informed about what children are learning. Hopefully, the government's review will force schools to give parents the transparency they deserve.
Lauren Smith is an editorial assistant at spiked.
To enquire about republishing spiked's content, a right to reply or to request a correction, please contact the managing editor, Viv Regan.