Schools are colluding in children's self harm
Trans ideology is now embedded in the English school system.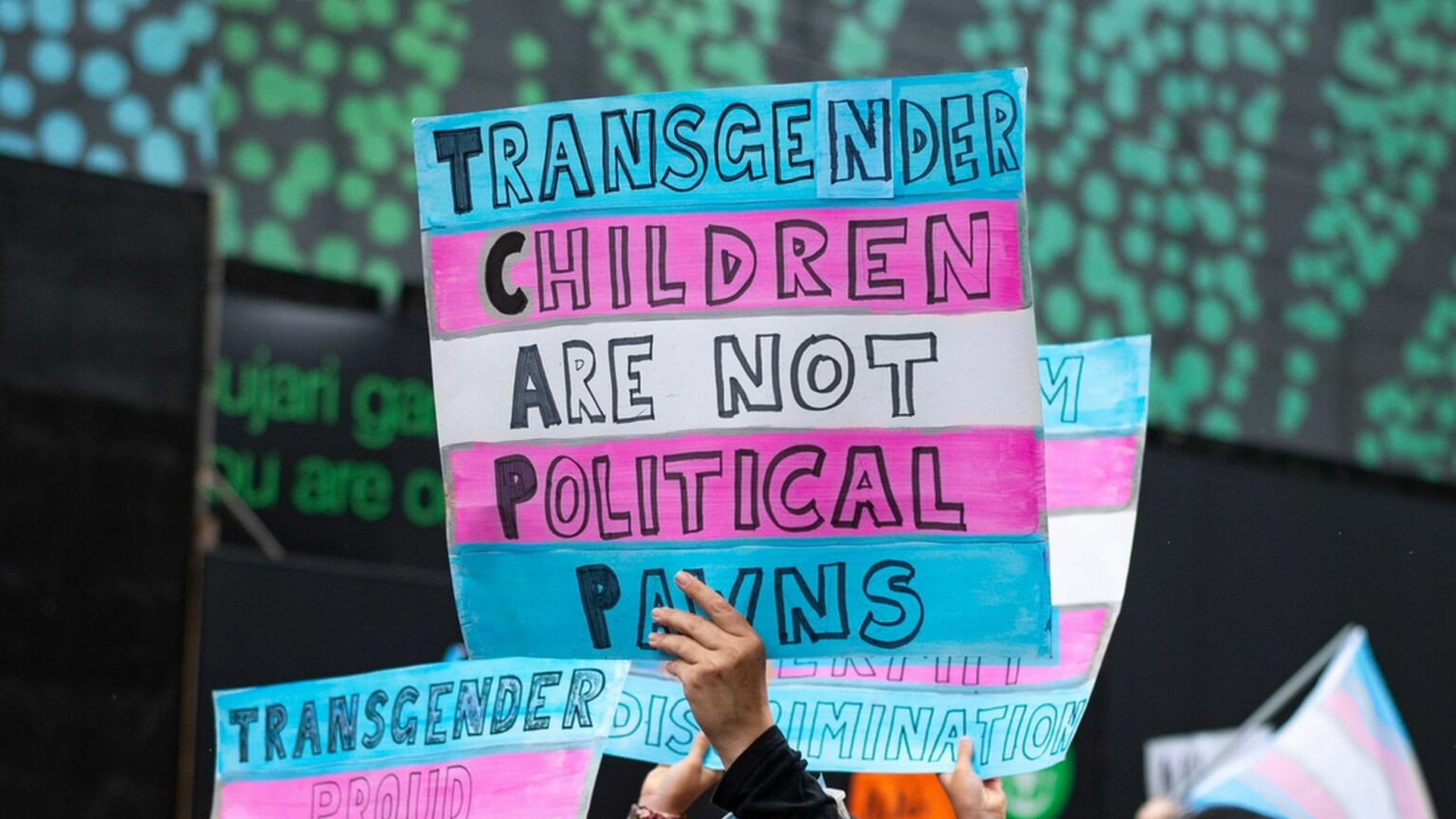 Nowadays, to merely fart in the vicinity of a school usually earns you a suspicious side-eye. Most educational institutions are now surrounded by reams of safeguarding policies and eight-foot fences. Yet despite this, a new report from the Policy Exchange think-tank shows that children are being repeatedly let down by safeguarding failures. Disturbingly, this threat to youngsters comes not from sinister groomers outside the school gates, but from ideologically blinkered staff, and from specialist trainers who have been invited inside.
The Policy Exchange report shows just how widespread gender ideology has become in education. Through Freedom of Information requests, researchers asked several hundred secondary schools in England about their policies on children who identify as the opposite sex. Of the 154 schools that replied, only 39 said they would reliably inform parents as soon as a pupil expresses the wish to change his or her gender identity. Meanwhile, 87 said they would not.
Four in 10 secondary schools said they operate policies of gender self-identification for pupils. That means they 'consider the gender of a child to be the gender that the child declares it to be' and act accordingly, including by changing the child's name on the register. Over a quarter of secondary schools said they do not provide single-sex toilets, and 60 per cent allow pupils who identify as trans to compete alongside pupils of the opposite sex in sport.
No doubt the schools adopting such measures believe they are acting in the best interests of children. But they are not. This Policy Exchange investigation comes at a time when healthcare bodies across the world are performing screeching u-turns away from an approach that 'affirms' children in their adopted identities. In recent years, the many dangers of 'gender affirmation' have become overwhelmingly clear. This is because someone experiencing gender dysphoria has not literally been 'born in the wrong body', as gender ideologues often claim. Feelings of discomfort in one's sex are often indicative of trauma, autism, nascent same-sex attraction and potentially even abuse. Adults need to be able to probe for these underlying issues if they are to keep children safe.
Whistleblowers from the Tavistock clinic in London, which runs the NHS's Gender Identity Development Service (GIDS), have shown that such possibilities were repeatedly ignored by practitioners who were fixated on providing 'gender affirming' treatment. Following a review into the Tavistock last year, which ruled it 'unsafe' for children, the clinic is now closing. Subsequent NHS guidance, published last October, stated that even 'social transitioning' without any medical intervention – changing one's name, pronouns and style of dress – can have significant effects on 'psychological functioning'.
The impact of this affirmative approach to children can also be devastating for families. Over the years, I have been contacted by numerous parents whose children had been affirmed in their trans identities at school, many of whom only found out by email. Their stories are strikingly similar. Youngsters dealing with the angst of adolescence often go online for answers, where they immediately find the 'trans tribe'. This not only offers what seems like an answer to their distress – it also gives them a passport to popularity. Cheered on by classmates, these awkward kids are then supported to socially transition by their schools. Often, this is done without informing parents – families who are reluctant to allow their children to transition are repeatedly cast as bigoted and backward. This pernicious ideology maps perfectly on to the teenage desire to rebel. It plays on the way that children become naturally more distant from their parents as they grow up.
Watching an unhappy child hurt themselves, whether by cutting or starving themselves or by binding their breasts, is a dreadful experience for any parent. Finding out that adults charged with their care have colluded in a child's self-harm can be devastating and enraging. For years, the very people who know their children better than anyone have had their fears of these harms dismissed. Whenever their stories are reported, they end up being exposed to the wrath of trans activists. Some parents have formed secret support networks in desperation. They try their best to help their children accept their developing bodies, while writing endless emails to indifferent or toothless politicians.
Meanwhile, educational institutions and local authorities stick rigidly to policies based on gender ideology, arrogantly believing they know better than both parents and the growing body of medical evidence. As Labour MP Rosie Duffield, who has been vilified for a number of years for raising such concerns, wrote in the foreword to the Policy Exchange report: 'This government has failed children by allowing partisan beliefs to become entrenched within the education system… Schools – who take on immense responsibility for educating our children – are facilitating medical interventions, with the impossibility of knowing whether this is in their best interests.'
To get an idea of how bad things can get, one need only look to the US, where schools have rolled out the rainbow carpet to trans ideology. As the Twitter account Libs of TikTok collates on a daily basis, activist teachers and nursery workers frequently post videos of themselves on social media instructing kids on everything from polyamory to pronouns. This is not education, it is indoctrination.
The Policy Exchange report is to be welcomed, but the information within it should not be news to anyone who has been paying attention. Politicians have tended to drag their feet on this issue. Despite being begged by child-safeguarding experts since her appointment back in October, education secretary Gillian Keegan has only recently acknowledged that there is a problem of schools keeping parents in the dark about trans issues. Last year, then education secretary Nadhim Zahawi pledged to MPs he would work on transgender guidance for schools, but this advice is yet to be published.
It is tempting to wonder whether the hold up might be coming from civil servants at the Department for Education (DfE). Between 2015 and 2019, transgender lobby group Stonewall was awarded grants totalling over £900,000 by the DfE. In 2019, Jonathan Slater, the department's then permanent secretary, was awarded Stonewall's Senior Champion of the Year award. Slater left the civil service in 2020, but arguably the influence of Stonewall training across both the DfE and government more broadly is still being felt.
This should not be a matter for equivocation – the evidence of the dangers of gender ideology is now overwhelming. It's too late for many families, but if the DfE acts now, many others could still be protected from these harmful ideas.
Jo Bartosch is a journalist campaigning for the rights of women and girls.
To enquire about republishing spiked's content, a right to reply or to request a correction, please contact the managing editor, Viv Regan.