India's communal conflicts are coming to Britain
British Islamists are seeking to exploit Muslim-Hindu tensions.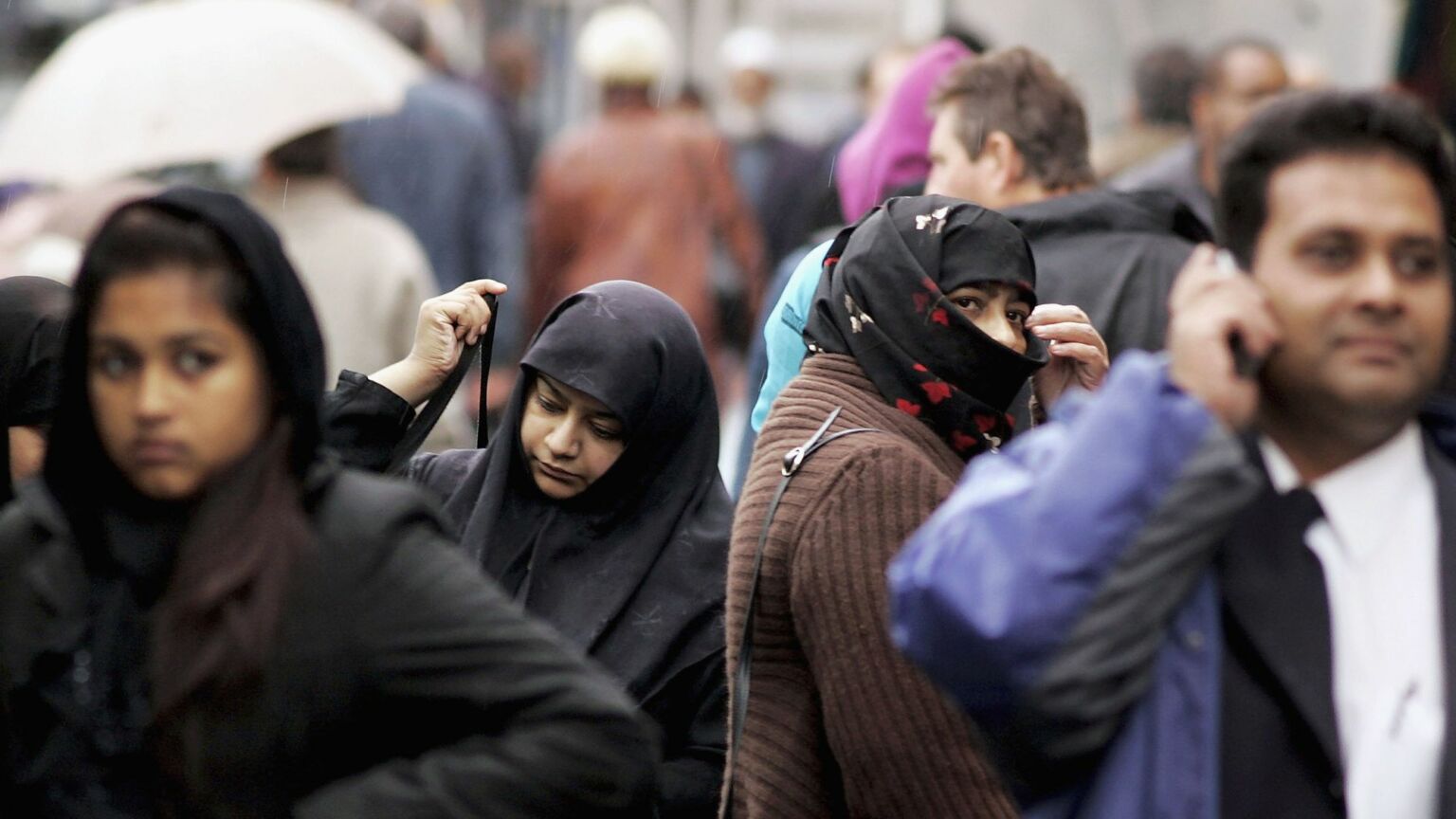 It seems that the communal conflicts raging in the Indian subcontinent are increasingly being fought out on the streets of Britain.
Just last month, protesters attacked the Indian embassy in London. They were protesting against the Indian government's ongoing crackdown against a Sikh separatist movement that is fighting to create an independent state of 'Khalistan' in the Punjab region.
Before that, in late summer last year, we saw hundreds of Hindu and Muslim youths fighting each other in Leicester. As many observed at the time, it represented a grim re-enactment of the tensions between India and Pakistan over the disputed territory of Kashmir, with Pakistan-aligned Muslims and India-aligned Hindus fighting pitched battles in the streets.
There's little doubt that violent, inter-communal tensions are on the rise in the UK. And yet the UK's counter-extremism programme, Prevent, seems powerless to do anything – especially when it comes to Islamist extremism, which is a major cause of communal antagonism. Indeed, according to William Shawcross's recent review of the Prevent programme, counter-extremism staff lack expertise and confidence when dealing with Islamism.
The unrest in Leicester proves Shawcross's point. On 17 September last year, hundreds of Muslim men descended on the East Midlands city from across the UK. They came to fight Hindus who were demanding the right to live in the predominantly Muslim LE5 postcode area of Leicester. Prior to this, the media reported that Indian youths had walked through a predominantly Pakistani neighbourhood chanting slogans connected to Hindutva (the movement for Hindu nationalism in India). It was alleged at the time that these marches were connected to extremist groups, although this was never substantiated.
Despite the role Islamism clearly played in fomenting the riots in Leicester, Prevent initially appeared to do nothing in response. Mainstream media outlets also seemed reluctant to mention the role of Islamism. Meanwhile, local authorities appeared to side with the Muslim protesters. One influential Muslim activist in Leicester, Majid Freeman, who shared false stories of Hindus kidnapping Muslim children ahead of the unrest, even met with Leicester's mayor, Peter Soulsby. Appearing in a video on Freeman's Twitter, Soulsby promised he would tackle the problem of 'Hindutva extremism' in Leicester. However, it has since been shown that Hindutva extremism played little to no role in the riots.
The failure to tackle Islamism poses a serious problem for community harmony in the UK. As the Henry Jackson Society revealed earlier this year, Islamist extremists have used the unrest in places like Leicester to push the politics of the Indian subcontinent into British public life. Some key agitators in Leicester are reported to have praised Dawood Ibrahim, the mastermind behind the 1993 Bombay bombings. Others are known to have shared videos online raising awareness of the conflict in Kashmir, and calling for Kashmir to become an independent, theocratic Muslim state.
There are various prominent agitators in the UK today pushing Kashmiri independence and promoting anti-Hindu sentiments. Take British Muslim activist Shakeel Afsar. He heads up the Birmingham-based Kashmir Liberation Organisation and has gained a degree of notoriety for organising anti-LGBT protests in the West Midlands. In February this year, he posted a video on social media of himself firing an assault rifle at a gun range. His post referred to this ominously as 'target practice', ahead of the next meetings of various Hindu nationalist groups and political parties.
Islamism is not the only extremist ideology inflaming tensions among Indian communities in the UK. As mentioned above, the Sikh Khalistan-separatist movement also poses a threat. The Shawcross report warned that a 'false narrative' is now being spread by pro-Khalistan groups, claiming that the British government is colluding with the Indian government to persecute Sikhs. These British-based groups also tend to 'glorify violence carried out by the pro-Khalistan movement' against Hindus in India, Shawcross warned.
This importation of communal conflicts from the Indian subcontinent into British public life is only likely to intensify – especially as the 2024 Indian elections approach. Extremists will likely push their causes, from Kashmiri independence to pro-Khalistan separatism, with increasing determination. The potential for further Leicester-style unrest is very real. And the threat all this poses to Britain's Indian communities is growing. The authorities need to wake up before inter-communal violence erupts on our streets once again.
Charlotte Littlewood is a research fellow at the Henry Jackson Society.
To enquire about republishing spiked's content, a right to reply or to request a correction, please contact the managing editor, Viv Regan.