How dare they rewrite PG Wodehouse?
No one has the right to meddle with his pristine and perfect prose.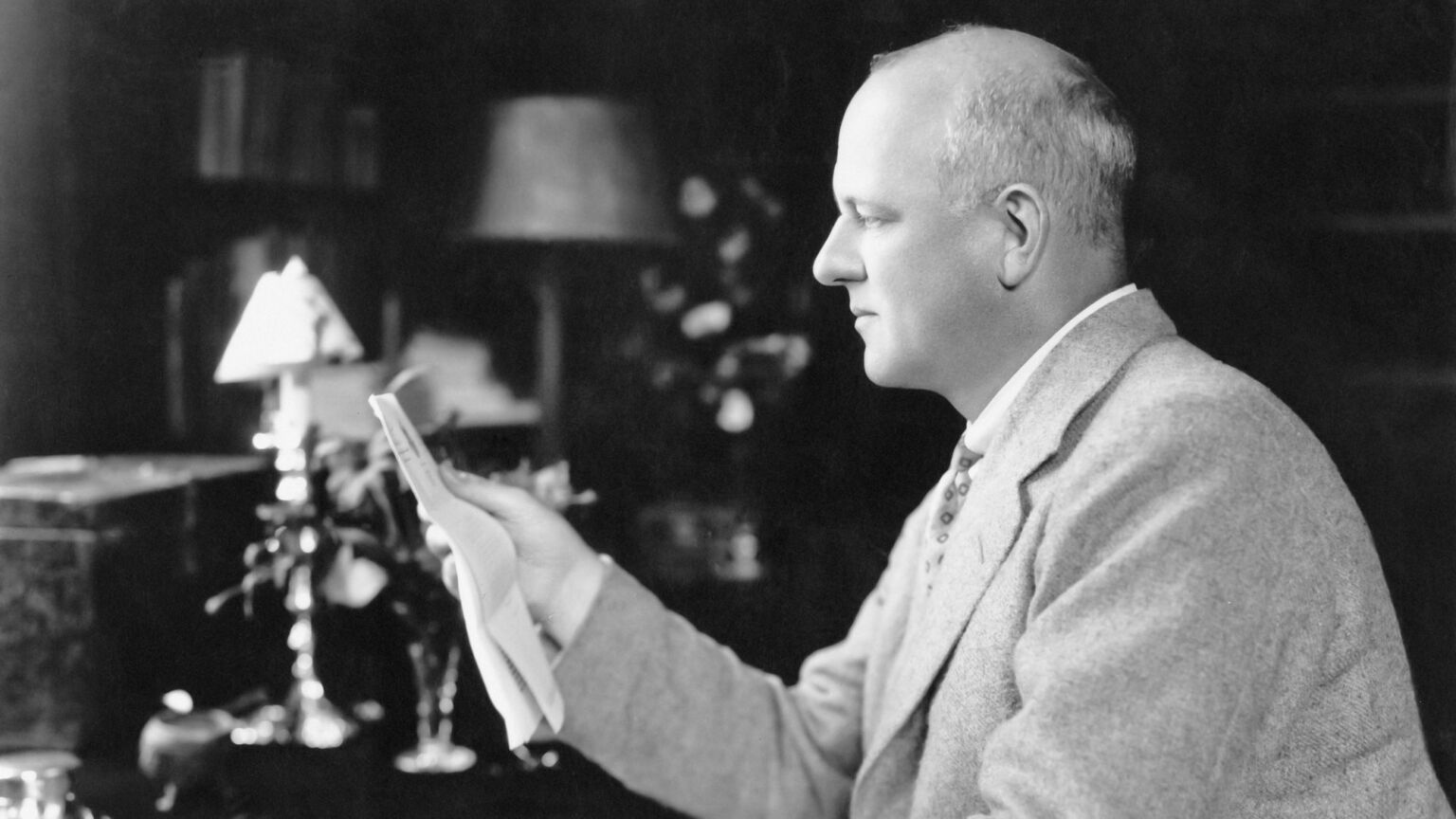 PG Wodehouse has become the latest author to fall victim to censorship. Words have been removed from the new editions of his Jeeves and Wooster novels, including Thank You, Jeeves and Right Ho, Jeeves. According to Penguin, the publishers, some of the racial language and themes of these 1930s novels are 'outdated' and 'unacceptable'. This includes the use of the n-word.
When I saw the news, my tweet sort of fell out of me before I'd consciously drafted it: 'Here it is then. This is The Hill.'
There is an interesting contrast here. We live in a time when every much-loved and out-of-copyright literary artefact that is brought to the screens is being stiffened, like an old Christmas pudding recipe that clearly needs more brandy, with swearing and novel scenes of sexual deviation never imagined in the original. Just think of the BBC's recent modernising and coarsening of Charles Dickens, Agatha Christie et al, which have rendered them all but unwatchable for millions. So it is more than a little odd that Wodehouse, the mildest, most weightless comedy of the last century, should suddenly seem deserving of the nit comb.
Yes, it is true that Wodehouse uses the n-word. And no other word is now, or arguably ever has been, quite so radioactive, so sui generis in its capacity for offence. It is not that I want to defend this word. Rather, the hill on which I will die is the pristine perfection of Wodehouse's prose, and its right to remain so. He is – and by an extraordinary degree of consensus, in a field that is almost maddeningly subjective – the Bach of comic literature. And I'm sorry, but you just don't tinker with Bach.
Though a fan, Christopher Hitchens, in a review of a Wodehouse biography, wrote of the tiresome habit of certain people in referring to Wodehouse as 'The Master', so I will try to avoid that unctuous, fulsome tone. But one of the very few writers of my lifetime who approached him for touch (though sadly not in output) was Douglas Adams, who often referred to Wodehouse as just that: 'He's up in the stratosphere of what the human mind can do, above tragedy and strenuous thought, where you will find Bach, Mozart, Einstein, Feynman and Louis Armstrong, in the realms of pure, creative playfulness.'
The point is not that the presence of the odd unfortunate archaic usage, which might indeed jolt the casual reader into a brief awareness that they are reading something older than their grandfather, is necessarily a good thing. It is simply, who the hell do the publishers think they are, to decide what stays and what goes?
No doubt the case will be made that the n-word is uniquely triggering. And perhaps in Wodehouse, so generously decorous, that is true. But is it really unthinkable that words like 'slut' and 'tart' might soon catch the eye of a publishing employee unwinding with a bit of Graham Greene? That 'whoreson' will be thought to disfigure King Lear, or 'Piggy' likely to spoil Lord of the Flies for any youngsters struggling with their weight? And how am I likely to feel should I ever decide to revisit Trainspotting, English 'radge cunt' that I am?
No. Leave. It. Alone. With Wodehouse, we are talking about the man who wrote of the 'ice formed on the butler's upper slopes'. Or that: 'It isn't often that Aunt Dahlia lets her angry passions rise, but when she does, strong men climb trees and pull them up after them.' Or this: 'Unseen in the background, Fate was quietly slipping lead into the boxing glove.' Or perhaps, at this precise moment, my favourite: 'Like so many substantial citizens of America, he had married young and kept on marrying, springing from blonde to blonde like the chamois of the Alps leaping from crag to crag.'
I mean, that is something I should like to have had etched into the gold disc and sent off on Voyager 1, along with Bach and the Beach Boys and the Vitruvian Man – except, as someone said of sending Bach, that it might look like boasting.
I sometimes struggle to keep my lower lip from trembling when I behold the perfection of Wodehouse at his best. It is undimmed by time, not a single petal curled, and if that hasn't bought the old buzzard a pass, I don't know what would.
I'm not saying I could never trust anyone who didn't love Wodehouse, though I would hope not to be stuck with them in a lift. But anyone who thought they could improve him? They would be lucky to come out of that lift alive.
Besides, as the old man said himself: 'It is a good rule in life never to apologise. The right sort of people do not want apologies and the wrong sort take a mean advantage of them.' The End.
Simon Evans is a spiked columnist and stand-up comedian.
Clarification: An earlier version of this article suggested that 'sensitivity readers' employed by the publishers had censored certain words. We are happy to clarify that these changes were at the behest of the publishers and in consultation with the PG Wodehouse estate.
To enquire about republishing spiked's content, a right to reply or to request a correction, please contact the managing editor, Viv Regan.