The myth of the 'trans genocide'
Transgender people face far less risk of violence than the average man on the street.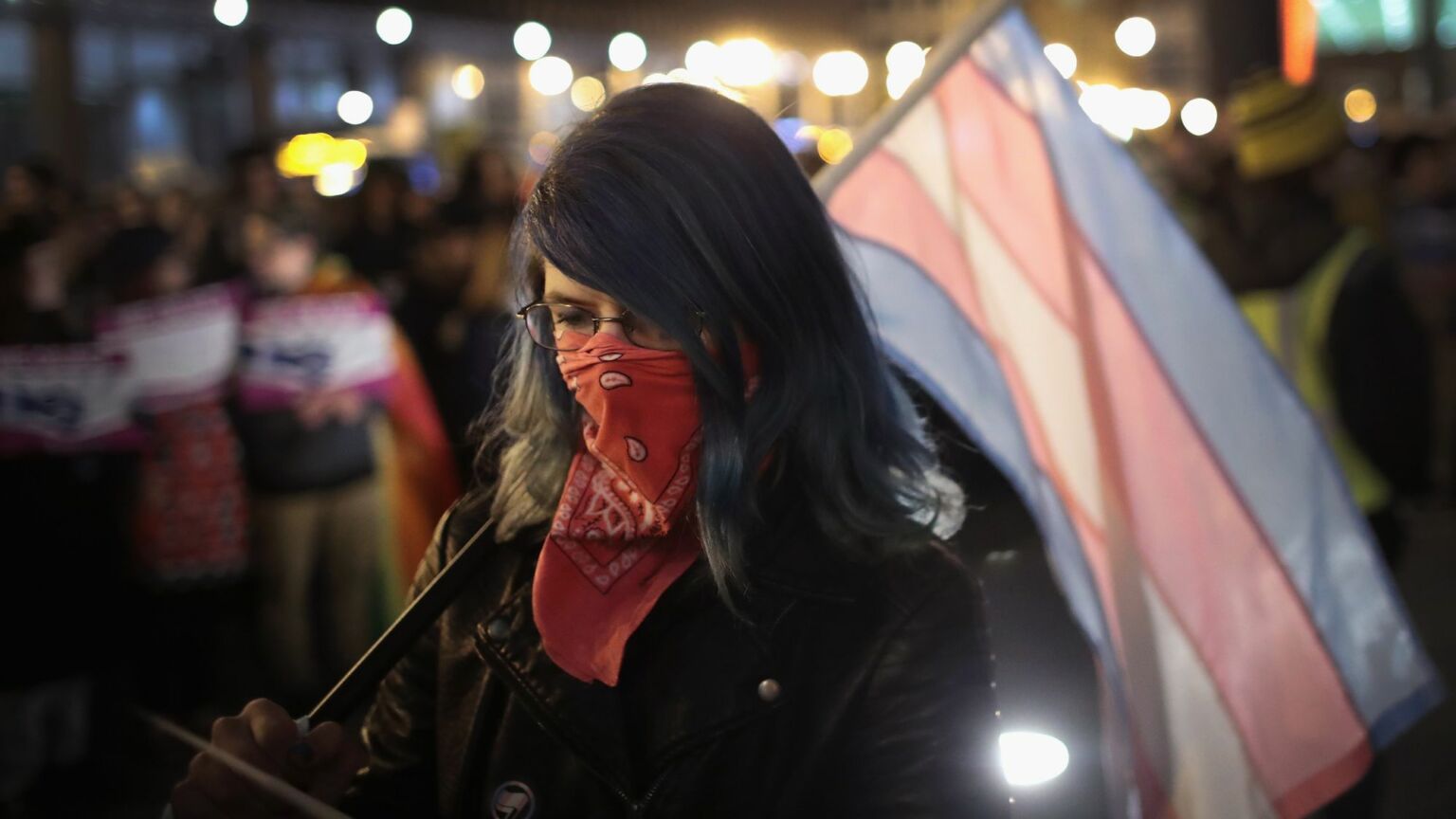 We're often told that a genocide is occurring in America – namely, a 'trans genocide'. Apparently, people whose gender identities do not correspond with their biological sex are being intentionally killed in large numbers. Even President Biden's White House seems to think so. Earlier this year, a press briefing insisted that the trans community is 'under attack right now'. And last month, a statement by President Biden claimed that transgender Americans are not 'safe'.
The claim is repeated everywhere. Democratic representative Katie Porter said on a recent episode of Real Time with Bill Maher that members of the trans community are disproportionately more likely to be murdered than members of any other community. Hundreds of protesters took to the streets of Boston last month to protest against this 'trans genocide' and to mark 'Transgender Day of Resistance'
This would be horrific if it were true. But thankfully, it's not. Trans people are not under threat. In fact, they are no more at risk of being killed than non-trans people.
Take the FBI crime statistics for the whole of 2020. Across the US, there were a total of 266 hate crimes against transgender people. In total, 44 members of the trans community were murdered. As Dennis Kneale notes in the Washington Examiner, 'this works out to a murder rate for trans people of just 2.66 people per 100,000 transgender people. The murder rate in the general population is almost three times as high – 6.52 people per 100,000.' Last year, the number of trans people murdered dropped to just 32.
Every one of these deaths is of course a tragedy. But they certainly do not amount to evidence of genocide.
Another common complaint made by trans activists is that 'trans people are underrepresented'. That their voices are marginalised. That their presence among us is being erased. But just like the myth of trans genocide, this claim is also built on sand.
If anything, members of the trans community are overrepresented. There are just 1.6million people in America who identify as trans out of a population of over 330million. Yet, everywhere you look, there appears to be some form of trans representation. America's biggest brands, including Nike and Budweiser, are only too keen to include trans people in their commercials. Hollywood is swimming in a sea of trans stars, and the Oscars have already introduced a host of trans-friendly rules. Netflix has no shortage of shows pushing pro-trans storylines, and an increasing number of children's TV shows now have trans characters. To say that the trans community is underrepresented is absurd.
We are being gaslit. There is no trans genocide taking place. And trans people are not underrepresented. Of course life is tough for some trans people. But it's just as tough for many non-trans people, too.
We need to stop taking everything trans activists claim as gospel. They may boast of the various injustices they face. They may try to elevate themselves to the status of the ultimate victim group. But that doesn't mean we have to accept their claims, especially when they're refuted by reality.
Americans are, by and large, open-minded and tolerant people. Most have absolutely nothing against members of the trans community. What many do oppose, however, is being told that they are bigoted transphobes, who are keeping trans people down, or worse.
We need to stand up to this propaganda. It's divisive, incendiary and, above all, utterly untrue.
John Mac Ghlionn is a researcher and essayist. Follow him on Twitter: @ghlionn.
To enquire about republishing spiked's content, a right to reply or to request a correction, please contact the managing editor, Viv Regan.