How activism took over the classroom
Too many schools are now pushing an identitarian worldview on to the young.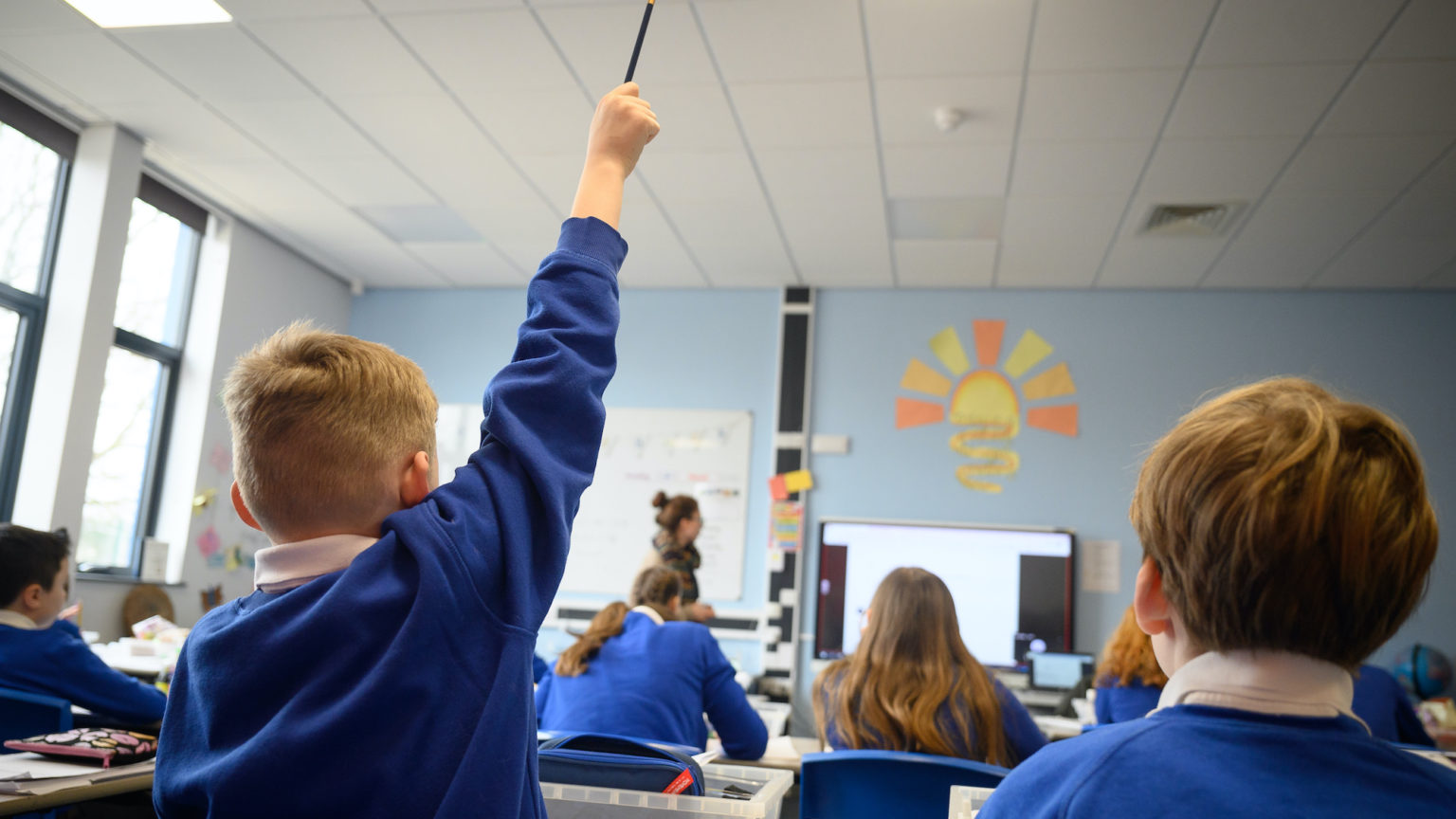 Social-justice ideology is having a growing and pernicious influence on our educational institutions.
For example, many UK schools are being encouraged to become 'actively anti-racist', which would mean adhering to the precepts of critical race theory. A significant number are promoting the contested concepts of gender ideology, and some are keeping children's gender identities hidden from their parents. So prevalent is trans ideology, in fact, that one girl was recently hounded out of her school for arguing that biological sex is more important than gender identity. Even nurseries are busy 'decolonising' the minds of staff, and 'decolonising the play spaces'.
To a greater extent than ever before, it seems that schools, nurseries and other educational institutions are now being used for directly political ends. The cumulative result is not education, but indoctrination.
Teaching seems to have lost its purpose. It is no longer about disseminating knowledge to the young. It's about instructing them in correct thought, versing them in the political orthodoxies of the age. To understand how this has happened, it is worth looking at the slow-motion hollowing out of education in the UK over the past few decades.
From the late 1970s onwards, successive Labour and Conservative governments have instrumentalised education. They have turned it into a means to achieve increasingly political objectives. Take the 1985 Swann Report, Education for All. This recommended that schools should prepare 'pupils for an ethnically mixed society which is working towards racial harmony', which the then Conservative government accepted. Here, for the first time, an explicitly socio-political objective was being promoted at the expense of traditional educational objectives. It also undermined the common identity that children were once expected to develop as school pupils. Instead of being encouraged to see themselves as a school community, pupils started to be segmented according to their ethnic identities.
In using schools in this way, Margaret Thatcher's government instigated a process that devalued the importance of knowledge in the curriculum. In the 1990s and 2000s, New Labour merely picked up where the Tories had left off. Tony Blair and Co pumped money into schools, and subjected education to something akin to a permanent revolution. They introduced more and more targets into education, many of which were social and political in nature. In doing so, they further devalued subject-based learning, which leading New Labour figures dismissed as 'elitist' and 'unnecessary'.
Education, then, was effectively hollowed out under both the Tories and Labour, and turned into a vehicle for social engineering. In a sense, today's proponents of gender ideology and critical race theory are merely doing what successive governments did in an ever more extreme form. They are using education to advance their political cause.
To resist this woke instrumentalisation of education, we need to return education to its foundational ethos. Schools should be places for the passing on of knowledge to the young. They should expose eager minds to the best which has been thought and said – not force them to recite questionable identitarian orthodoxies.
That is why we at the campaign group, Don't Divide Us, are calling for change. To that end, we have launched a petition, asking the Department for Education to remind schools that their job is to educate and to teach impartially, as is already stipulated in the Education Act 1996. Identitarian indoctrination should have no place in the classroom.
Alka Sehgal Cuthbert is director of campaign group Don't Divide Us.
To enquire about republishing spiked's content, a right to reply or to request a correction, please contact the managing editor, Viv Regan.