The brazen entitlement of trans athletes
Cyclist Austin Killips is the latest biological male to ride roughshod over women's sports.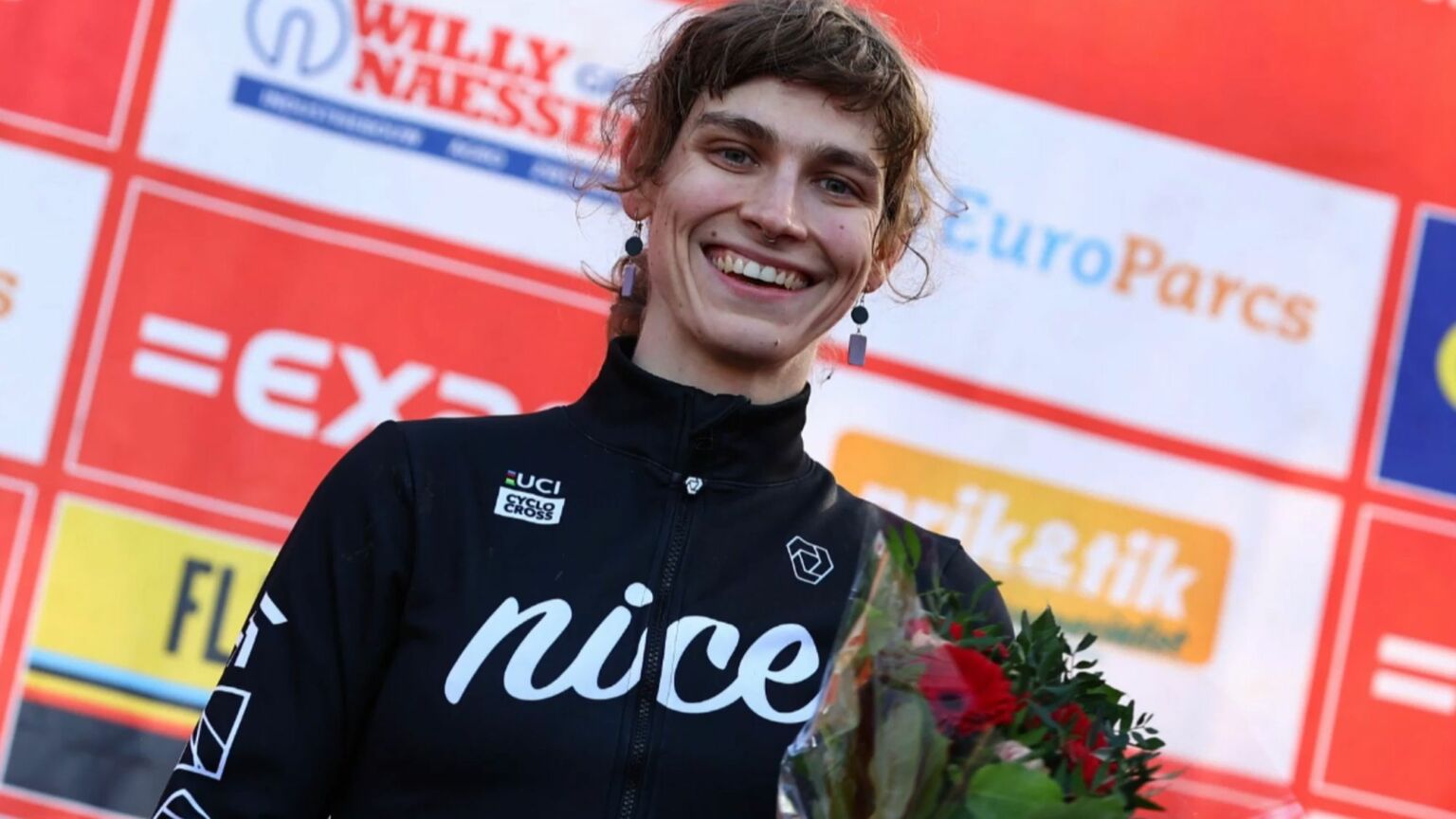 Men who identify as women are riding roughshod over women's sports. The latest example of this came at the weekend, in the result of the Tour of the Gila, an elite women's cycling race in New Mexico, US. The winner was Austin Killips, a biological male who identifies as a 'transgender woman'.
Killips, who only began cycling in 2019, smashed to victory, finishing 89 seconds clear of second-placed Marcela Prieto. He took home the $35,000 prize money and also won a bonus prize as he was named 'Queen of the Mountains'. In the field of professional cycling, where the margins are usually incredibly tight, the distance between first and second place was seismic.
Killips was allowed to compete in the Tour of the Gila thanks to the world cycling governing body's extraordinarily lax rules on trans athletes. The Union Cycliste Internationale (UCI) allows biological males to participate in female races, so long as their testosterone levels have been below 2.5 nanomoles per litre for a 24-month period. Believe it or not, these eligibility criteria were even looser prior to June last year, when a policy change halved the testosterone limit and doubled the observation period.
Of course, the fact remains that going through male puberty confers significant physiological advantages on athletes. Suppressing a transgender athlete's testosterone levels does not and cannot mitigate these advantages. Nevertheless, the UCI statement on 'Diversity and Inclusion' says: 'The UCI recognises the right of transgender athletes to take part in the competitions on its international calendar in accordance with their gender identity.'
Here the UCI is completely out of step with the governing bodies of other sports, which are slowly but surely recognising the threat so-called trans inclusion poses to women's sports. These bodies include World Athletics and World Aquatics, both of which have introduced policies preventing individuals who have gone through male puberty from competing in female competitions.
Since Killips' victory, the UCI has come in for significant criticism from professional athletes, including former Olympic swimmer Sharron Davies. At the weekend, former world champion cross-country cyclist Alison Sydor tweeted: 'The current UCI rules that allow males to compete in female cycling events are not fair to female athletes.'
Killips' win at the Tour of the Gila tells us all we need to know about the question of trans inclusion in women's sport. Here we have someone well into his twenties, who only took up cycling four years ago, and yet is now winning elite competitions by a considerable margin. Had Killips competed in the male event, as he should have, there is no doubt that the result would have been vastly different.
Killips celebrated the Tour of the Gila victory with a post on Instagram, saying: 'After a week of nonsense on the internet, I'm especially thankful to everyone in the peloton and sport who continue to affirm that Twitter is not real life.' He followed this up by saying 'thanks to the community' and by giving a shout out to his 'queer gravel buds'.
Based on Killips' writing and social-media output, it is clear to see he has not given much thought to what his participation in women's races means for women and girls. In 2020, he wrote on Instagram: 'This sport… may be a boys' club, but a whole lot of space has been carved out for us white women.' What Killips seems to have failed to realise is that he is very much a part of this 'boys' club'.
Killips appears to be fully committed to trans ideology. Reflecting on the year 2019, he gushed that this was the year he 'raced bikes for the first time' and the year he 'grew titties'. A year later, he criticised women who call for fair competition in sports, referring to them as 'ghouls' and a 'goon squad'. Clearly, this is an ideology that does not care about fairness for women, and is dismissive of those who do.
If we want to make women's sport fair again, we must keep male athletes out of it.
James Esses is co-founder of Thoughtful Therapists.
To enquire about republishing spiked's content, a right to reply or to request a correction, please contact the managing editor, Viv Regan.