The making of an identity crisis
The rise of gender-confused children is nothing to celebrate.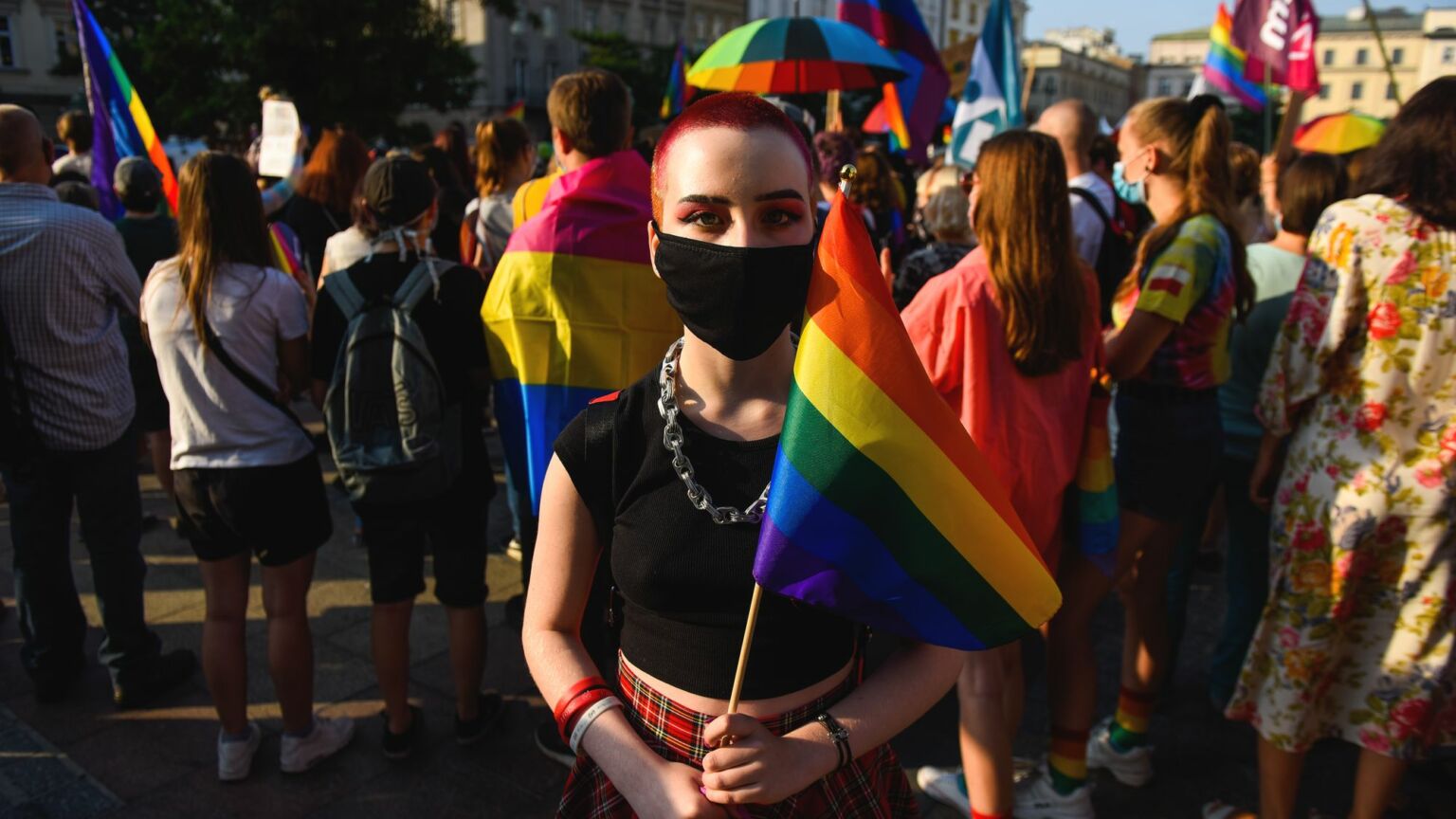 Western societies are experiencing a massive rise in the proportion of young people who identify as LGBT. Nowhere is this more noticeable than in the US.
According to a recent report, published by the US Centers for Disease Control and Prevention (CDC), 25 per cent of high-school students now identify as LGBT. The CDC found that 12.2 per cent of teens self-identify as bisexual, 5.2 per cent identify as 'questioning', 3.2 per cent identify as gay or lesbian, and 3.9 per cent identify as 'other'. In fact, the current percentage of American adults who do not identify as heterosexual is double what it was a decade ago.
There has been a similar transformation when it comes to gender identity. Last year, a CDC health survey showed that people aged between 13 and 25 accounted for a disproportionately large share of the people who identify as transgender. For instance, 18- to 24-year-olds make up just 11 per cent of the total population, but 24 per cent of the transgender population.
So what's behind this transformation in young people's sexual and gender identities? Jeffrey Jones of Gallup argues that children today have 'grown up in a culture where being LGBT was normal and not something that people had to be embarrassed about or tried to hide'. Similarly, those working within the LGBT sector claim that younger people simply feel more comfortable than older people in displaying their 'authentic' selves. Phillip Hammack, director of the Sexual and Gender Diversity Lab at the University of California, Santa Cruz, likens the recent rise in trans identification to the increased 'visibility' of young people labelling themselves gay, lesbian and bisexual in the 1990s. As one commentator put it, 'the uptick in queer youth… indicates that more people are comfortable with being openly honest about their sexual orientation and identities'.
But this explanation is only part of the story. It is certainly true that more people in the past hid their sexualities than they do today. The gay and lesbian movement has indeed fostered a greater tolerance towards sexual minorities. But it is not as if young people are now simply left alone to draw their own conclusions about their identity. On the contrary, LGBT identities have become more prevalent because Western societies treat them as special. Children are picking up the message that it is good to be LGBT, and potentially problematic to be straight or 'cis gender'.
This dynamic is especially pronounced when it comes to transgender identities. Educational and cultural institutions are playing a key role in encouraging young people to question whether their 'gender identity' aligns with their biological sex. What's more, these institutions tend to present gender and sexuality as central facets of people's lives – as the qualities that define our existence and identity.
At the same time, childhood has become far more sexualised. Sex education is not only being offered to younger and younger pupils – its remit is also constantly expanding. Schools may once have taught students about the biological facts of sex, or how to avoid pregnancy and sexually transmitted infections. But now the focus has shifted towards sexuality and gender identity. Schools today self-consciously encourage children not to take their biological identity as girls or boys for granted. Children as young as four or five are urged to reflect on their identity and to be open to the idea that they are 'genderfluid' or 'nonbinary'.
All of this has had an incredibly disorienting effect on children. Young children need certainty and constant assurance about their place in the world. But they are not getting that today. Adult society has abandoned its responsibility for socialising them. Instead, children are encouraged to focus on their sexuality and gender and to explore and question who they are. The result is an ever-growing crisis of identity among the young.
Advocates of these developments like to flatter themselves. They like to think they are fostering a climate of openness, in which young people are free to discover their true selves. Instead, they are leaving many young people disoriented and confused.
Frank Furedi is the executive director of the think-tank, MCC-Brussels.
To enquire about republishing spiked's content, a right to reply or to request a correction, please contact the managing editor, Viv Regan.