Brighton: caught between red and green
The south-coast city has been woefully neglected by its faux-progressive politicians.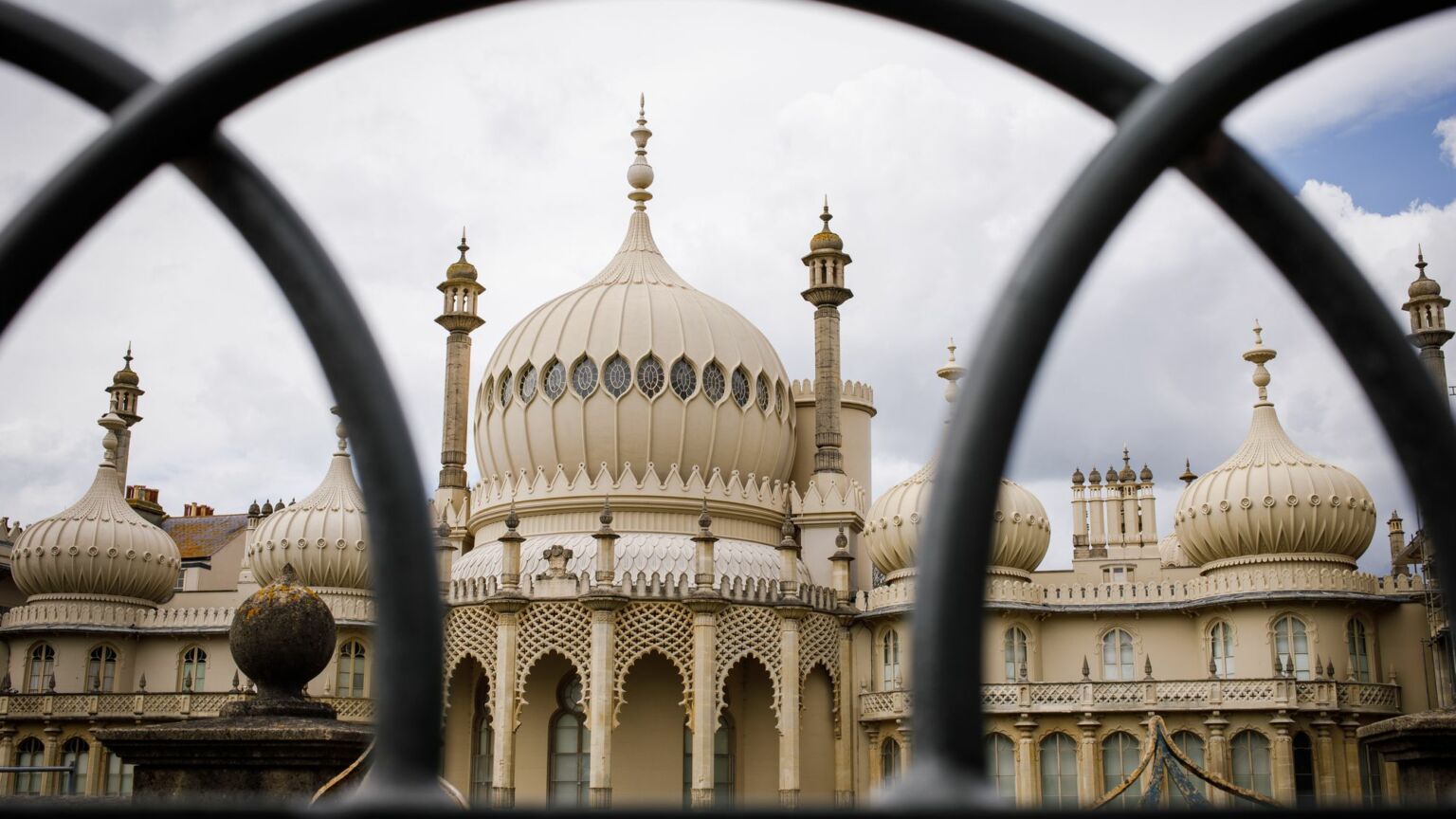 In the recent local elections in England, a deeply unpopular Tory government was well and truly spanked, losing over a thousand Conservative council seats. But while the Labour Party has been talking up its gains, polling experts have pointed out that the rejection of Rishi Sunak's government hasn't been accompanied by any great enthusiasm for Keir Starmer's alternative. Meanwhile, ordinary people have been looking at their dreadful local councils and wondering what they have to do with the Westminster soap opera to begin with.
In my hometown of Brighton, Labour MP Lloyd Russell-Moyle implored voters to view 4 May as an opportunity to 'send a message', to show that Labour is on its way back into power. Many of us were bemused by the idea that we should elect a local councillor, a representative for our neighbourhood, on the basis of sticking it to the government. Regrettably, for the main parties, this is what local elections are now all about. Is it any wonder that such poor council administrations are so often elected?
The city of Brighton and Hove seems especially trapped inside this merry-go-round, as we go from Green to Labour to Green and back again. Typically, less than half of Brighton's registered voters turn out at local elections. This time around, 41 per cent of them went to the polling stations. This led to an extraordinary trouncing of the Green Party administration. After just three years of holding sway in a hung council, the Green Party was all but wiped out amid an unexpected Labour landslide. A big chunk of those who had voted Green in 2019 (many were students) had noticed the Greens' miserable performance.
The Green administration had become detached from ordinary people, contemptuous of them even. The Greens were more eager to embrace all things woke than serve their constituents. They smuggled a package of divisive 'anti-racism' education into schools, steeped in critical race theory. They promoted dreadful, anti-car Low Traffic Neighbourhood schemes. Meanwhile, the quality of services went south. As housing campaigner and Brighton Argus columnist Andy Winter noted recently, the Greens 'were poor communicators, poor administrators and exceptionally poor politicians'.
So Labour now has the majority in Brighton it has long craved. Many of its fresh new councillors are unknown in their wards, inexperienced and extremely young. But far more important to Labour's leaders is that they have control.
Most of the Labour newbies were selected not by any of the city's 5,000-plus Labour members, but by a panel appointed by Starmer. The new Labour council leader, Bella Sankey, was one of the first appointees. According to one former Labour left activist, Starmerites were carefully placed into winnable seats. Democracy is at a low ebb. Now this group of Starmer loyalists will control a budget of over £800million and take charge of running the city.
Still, most of us suspect that not much will change. In so many ways, these two parties are cut from the same cloth. In 2020, Labour climbed into bed with the Greens. Both parties submitted to a 'memorandum of understanding', pledging to vote the same way on most things (including on LTNs and identitarian projects for schools). When the first lockdown was imposed in 2020, both parties worked to heighten the fear and press for greater policing. This Green-Labour love-in created cycle paths that no one wanted and virtue-signalling initiatives on all matters BLM.
Before the 4 May election, Labour was keen to distance itself from the Greens. Its manifesto dropped much of the woke posturing and was carefully constructed by Starmerite officials to reassure ordinary people. We shall see.
I ran as an independent in my patch of east Brighton. At our ward's only hustings, only three out of the seven candidates showed up. We still don't know if the Lib Dem candidate actually exists (the organisers failed to coax a single reply out of him). The Tory was also busy that night. The hustings panel was made up of one Labour candidate, one Green and me. Most of those seeking election didn't bother to attend. What an insult to the voters.
For decades now, in my ward, anyone wearing a red or green rosette has easily gained a thousand more votes than the other candidates. In Brighton, the rise of independents (real ones, not councillors who've had a row with their party) will take time. One thing that unites the traditional parties is their loathing of independents.
All the while, Brighton's town-hall bureaucracy has stumbled from one cockup to another. After 20 years of living here, I can't recall the city ever looking so bad. The streets are dirty, bins are often overflowing, weeds grow from cracked pavements. Spraycan 'taggers' and drug dealers go about their business with seeming impunity. The old Keith Waterhouse line, 'Brighton looks as if it's always helping the police with their enquiries', seems very apt now.
As luxury apartment complexes rise, children in Brighton come to learn that they will never be able to afford to rent or buy a place in the city they were born and raised in. Working-class residents are steadily being forced out by avaricious landlords – body-swapped for smart-setters eager to colonise the cool, new and hugely expensive developments. Campaign against such things and Labour will hiss at you, to the delight of the developers, accusing you of selfishly arguing against 'much-needed new homes'.
Perhaps, in this tale of two cities, there's a lesson slowly being learned. As the woke party elites busy themselves, wrestling over control of the council, the city is falling apart. And ordinary people are beginning to see through the charade.
To enquire about republishing spiked's content, a right to reply or to request a correction, please contact the managing editor, Viv Regan.