The trans war on equality
Kishwer Falkner has faced a relentless witch-hunt for her efforts to protect women's rights.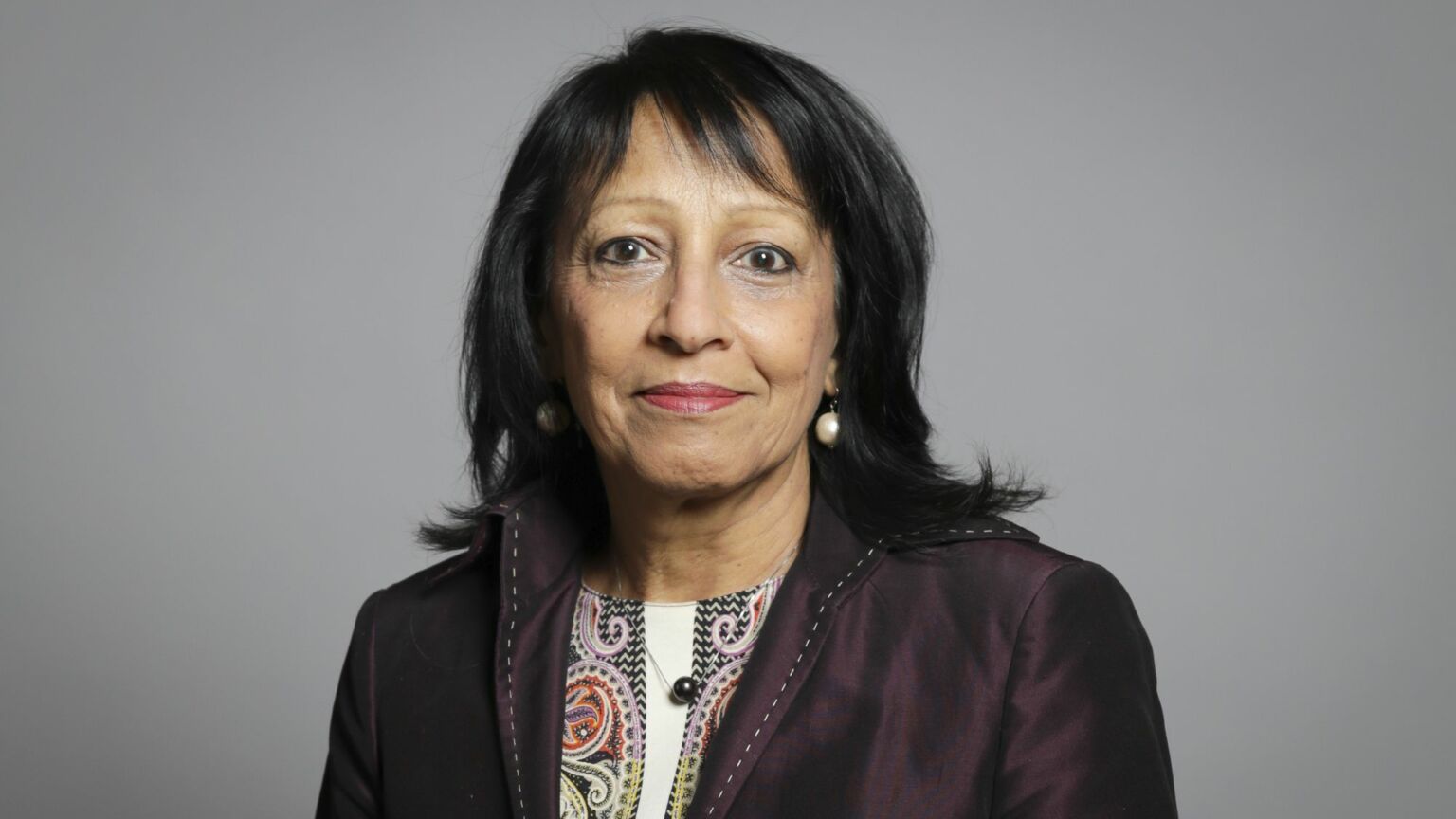 Ever since Baroness Kishwer Falkner was appointed chair of the UK's Equality and Human Rights Commission (EHRC) in 2020, she has been monstered for simply doing her job. Essentially, she maintains that the EHRC's role is to protect everyone's rights – and not just to promote the preferred line of trans lobby groups.
For this, she has come under attack from petulant activists both in the trans lobby and within the equalities watchdog itself. A group of EHRC employees has accused her of 'bullying'. Meanwhile, organisations like Stonewall and Liberty have mobilised to have the EHRC discredited internationally. As with any woman who declines to roll over before the trans mob, Falkner has also found herself branded a 'Nazi' and 'transphobic' online.
The internal witch-hunt began earlier this year, when a list of allegations about Falkner's conduct were compiled into a dossier. Staff reportedly accused her of things like rolling her eyes and creating an 'unsafe' working environment. As a result, a KC-led investigation into her behaviour was due to take place, although this was paused last week.
Some of the tactics of those seeking to undermine Falkner's leadership have verged on the deranged. Last year, an activist group called 'Pissed Off Trannies' filled 60 bottles with urine, which they then placed around the EHRC building. A similar stunt was repeated two weeks ago.
It's not just fringe nutters who have joined in the witch-hunt. Three attempts have now been made to 'tell' on the EHRC to GANHRI, a UN-affiliated international network of human-rights groups. In June last year, the Good Law Project and 30 other civil-society organisations wrote to GANHRI calling for the EHRC to lose its 'A' status, which denotes compliance with certain human-rights principles. These efforts have so far come to nought.
MPs have tried to bring her down, too. Last month, Labour MPs Ben Bradshaw and Angela Eagle accused the EHRC of 'taking rights away' from trans people. Soon afterwards, Channel 4 News aired an extremely biased hit job on Falkner, which purported to expose 'concerning evidence of a toxic culture inside the commission, with claims of bullying, harassment and discrimination'. A source at the EHRC told the Daily Mail: '[Falkner] is the woman breaking woke and now they are trying to break her.'
The job of the EHRC is straightforward. It exists to ensure that the Equality Act is upheld and that all so-called protected characteristics are respected, including 'sex' and 'gender reassignment'. Under Falkner's leadership, the EHRC has sought to clarify where the law stands when rights based on 'sex' and 'gender reassignment' clash or interact. For instance, it has published guidance on the legality of single-sex spaces and on the meaning of sex in the Equality Act. It has also provided advice to the Scottish government on its proposed changes to gender-recognition law. These are precisely the kinds of things the EHRC was set up to do. Previous leaders in recent years, however, have largely ignored their obligations to protect sex-based rights and have instead taken their cues from the trans lobby, which views biological sex as an inconvenient fiction.
The role of EHRC chair was once a fairly anonymous one. Falkner's predecessor, David Isaac, enjoyed comparatively little media scrutiny. A year after his departure, he peevishly complained that Falkners' EHRC was 'being undermined by political pressure' from the Conservative government. But coming from someone who was chair of Stonewall between 2003 and 2012, such criticism is hardly unexpected. Notably, one of Falkner's first moves as chair was to withdraw the EHRC from the Stonewall Diversity Champions programme.
As a recent Telegraph report has revealed, before Falkner arrived, the EHRC would regularly give advice that could have been written by any trans ideologue. For instance, the EHRC once warned a school that if it did not allow pupils to use the single-sex facilities that matched their 'true gender identity', this 'would constitute an act of discrimination'. The EHRC's solicitor even wrote to the head teacher, urging the school to support one of its pupils in changing gender.
Other documents seen by the Telegraph reportedly show a great deal of contact between the EHRC and Mermaids, the trans lobby group that is currently under investigation by the Charity Commission. This is the legacy of ideological capture that Falkner has been trying to undo, in order to restore a healthy balance of rights.
The EHRC is no longer the poodle of transgender lobby groups and Falkner's opponents are furious that she won't come to heel. Crucially, as chair, she is not without support.
In recent years, progress has been made in countering the propaganda of the trans lobby. A raft of new gender-critical groups, from the LGB Alliance to Sex Matters, has had a positive impact in defending sex-based rights. There is now far more awareness about the dangers trans ideology poses to women and children. And people will no longer accept that trans groups like Stonewall know best.
So perhaps it is no surprise that the staff uprising against Falkner has been widely recognised as an attempted coup. Channel 4's 'exposé' of Falkner's conduct also faced a swift backlash for its one-sided reporting. Most importantly, Kemi Badenoch, minister for women and equalities, this week vowed to prevent Falkner from being hounded out of her role.
The good news is that today, people who speak out against trans extremism are no longer shouting in the wilderness. They have a justifiably angry majority on their side.
Jo Bartosch is a journalist campaigning for the rights of women and girls.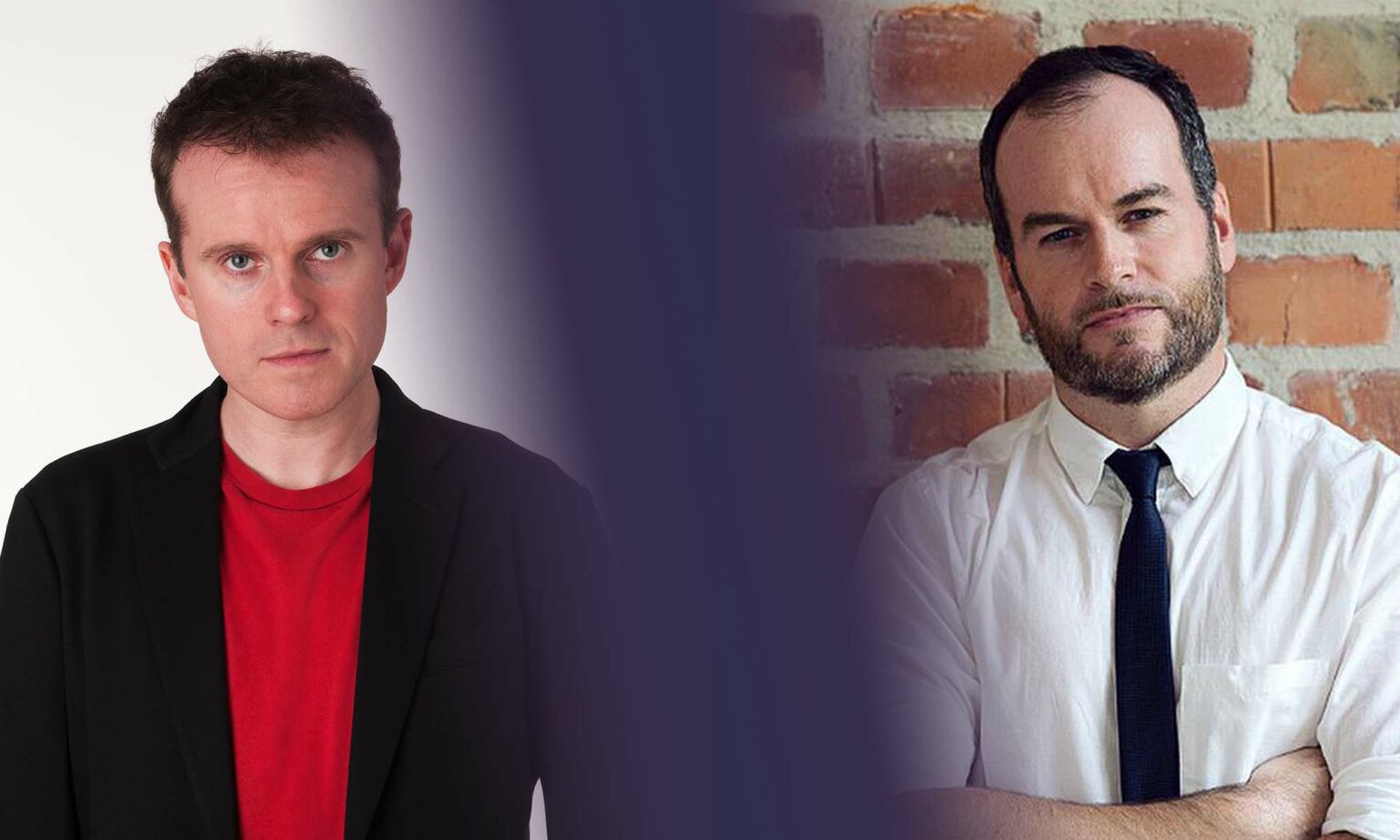 A Heretic's Manifesto – book launch
ZOOM EVENT
Monday 5 June – 7pm to 8pm
Andrew Doyle interviews Brendan O'Neill about his new book. Free for spiked supporters.
Picture by: House of Lords.
To enquire about republishing spiked's content, a right to reply or to request a correction, please contact the managing editor, Viv Regan.