Trans 'inclusion' makes a mockery of fairness
A male cyclist has dominated yet another female competition. This is grossly unfair.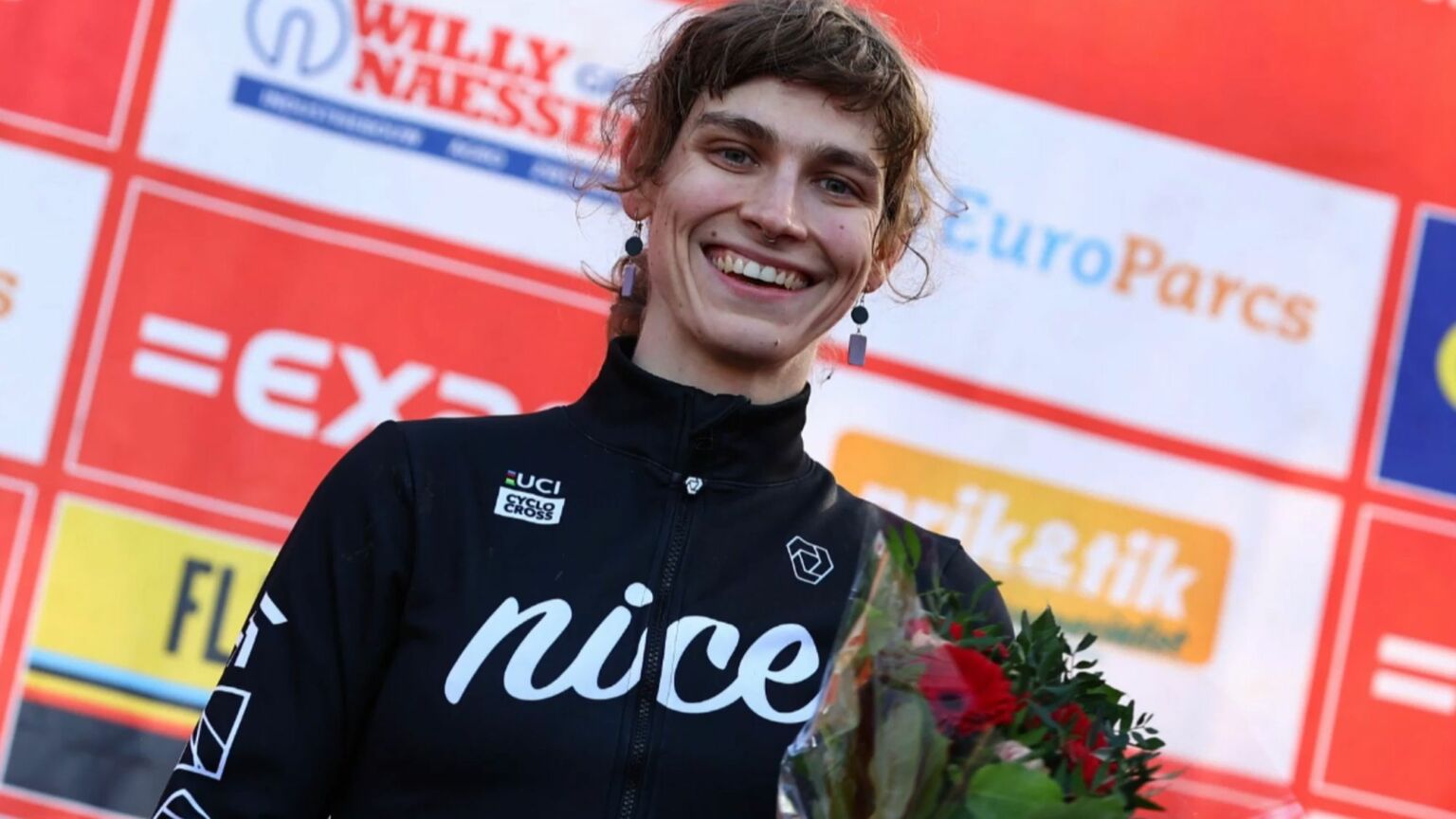 The circus of men competing in women's sports never seems to end. In recent months, several international and national sporting bodies have vowed to keep biological males out of women's competitions. However, there is still work to be done. The rules over trans athletes vary enormously – not only from sport to sport, but also, within each sport, from country to country.
Take cycling, for example. At the end of May, British Cycling, following a nine-month consultation, released a statement announcing a new transgender policy. In essence, it prevents men from competing in women's categories, and it recognises the inherent physiological advantages males have over females.
But in the US, female cyclists have no such luck. Last weekend, transwoman Austin Killips came first in the female category of a major cycling competition in North Carolina. Killips won the North Carolina Belgian Waffle Ride with a time of eight hours, 28 minutes and seven seconds, finishing over four minutes ahead of second-placed Paige Onweller. In the world of elite cycling, where margins are incredibly tight, a four-minute gap is huge.
In a statement afterwards, Onweller called for a 'separate category' for female participants, while also acknowledging that 'underneath all helmets is a face and a person who deserves respect, dignity and a safe space to ride bikes'.
I feel deeply for competitors like Onweller. In many ways, they have been placed in an impossible position. If they speak out strongly against men competing against them, they risk being branded a 'bigot' or a 'transphobe'. But if they say nothing, then their right to fair competition will continue to be eroded.
This is not the first time that Killips has smashed to victory in a female competition. At the beginning of May, Killips won the Tour of the Gila, an elite women's race in New Mexico. Once again, Killips won by a significant margin – 89 seconds – ahead of second-placed Marcela Prieto. Killips took home $35,000 in prize money and was named 'Queen of the Mountains'.
Killips' recent victories show the inherent unfairness in allowing men to compete in women's competitions. The advantages he enjoys are clear. He is well into his twenties, having only taken up cycling in 2019, and yet is now winning elite competitions by considerable margins. There is no doubt that had Killips been competing in male cycling events, as he should have done, the results would have been vastly different.
So how has this been allowed to happen? Currently, Killips and other men are allowed to compete against women thanks to the world cycling governing body's rules on trans athletes. The Union Cycliste Internationale (UCI) allows biological males to participate in female races, so long as their testosterone levels have been below 2.5 nanomoles per litre for a 24-month period. This policy does nothing whatsoever to mitigate against the significant physiological advantages that are conferred on athletes simply by going through male puberty, such as greater muscle mass, upper-body strength and stronger bone density.
After Killips' win last month, the UCI said it was prepared to listen to the concerns of female athletes and has not ruled out changing its trans policy. But as things stand, the UCI's statement on 'Diversity and Inclusion' says: 'The UCI recognises the right of transgender athletes to take part in the competitions on its international calendar in accordance with their gender identity.'
Anyone expecting self-reflection or even self-awareness from those male athletes competing against women should think again. Austin Killips recently described on his Instagram how happy he was to be part of such an 'inspirational roster of women'. He has previously criticised women who call for fair competition in sports, referring to them as 'ghouls' and a 'goon squad'. In 2020, Killips wrote: 'This sport… may be a boys' club, but a whole lot of space has been carved out for us white women.' What Killips apparently fails to realise is that he is very much a part of this 'boys' club'. He has clearly given very little thought as to what his participation in women's sports means for women and girls.
We are living in the strangest of times when a male cyclist, who cannot compete at an elite level against women in the UK, can do so in the US. This makes no sense. A man should not be allowed to compete among women, simply by virtue of being in a different country. What's needed are consistent rules that reflect biological reality. Until we have that, women's sports and athletics will remain under constant threat.
James Esses is co-founder of Thoughtful Therapists.
To enquire about republishing spiked's content, a right to reply or to request a correction, please contact the managing editor, Viv Regan.