Demi Lovato and the narcissism of nonbinary
These 'they / them' celebs expect everyone to pander to their delusions.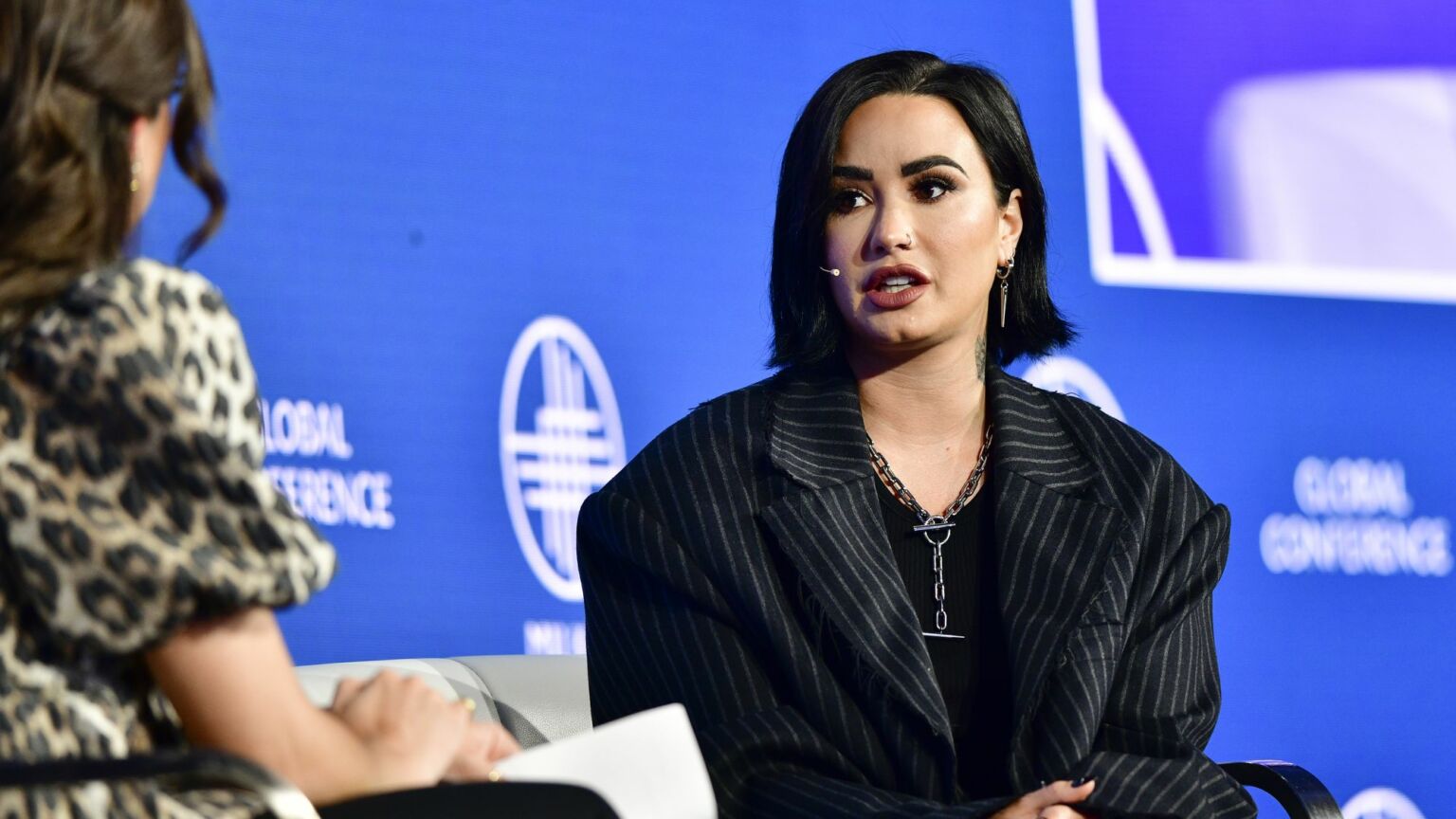 Despite what you might read on the internet, most people don't have a clue what 'nonbinary' means. And it seems that Demi Lovato has had to learn this the hard way.
The 30-year-old singer 'came out' as nonbinary in 2021 and insisted on being referred to using 'they / them' pronouns – that is, as neither male nor female. But this week, in an interview with GQ Hype Spain, she says she has 'got tired' of using plural pronouns.
Lovato finally seems to have discovered that this distortion of English grammar is confusing for a lot of people. She says that she returned to using 'she / her' pronouns in August last year, after it became too 'exhausting' to have to constantly 'educate people' on her gender.
Despite dropping the pronouns, Lovato still claims she is very much nonbinary. This alone comes with its challenges, she says. For instance, in the interview, she opens up about her struggles with 'having to access the women's bathroom' and feeling 'conditioned' to tick the 'woman' box on government forms. Apparently, the fact that she is literally a woman is no comfort.
Of course, Lovato isn't the only celebrity to start identifying as nonbinary recently. It has become the new must-have identity. There's Emma Corrin of The Crown fame, and House of the Dragon star Emma D'Arcy. Both use 'they / them' pronouns. Most infamous of all, perhaps, is preachy popstar Sam Smith.
All of these noninary celebs have moaned about a lack of 'gender neutral' awards in their respective industries, complaining the categories that apply for the vast majority of people don't work for their special, self-imposed identities. In Sam Smith's case, he actually succeeded in getting the Brit Awards to bend to his self-image and abolish gendered categories.
Honestly, it's no wonder that people regularly 'misgender' Lovato and other 'they / them' celebs. Have you seen them? For all intents and purposes, they're just women with short hair – or, in Sam Smith's case, a chubby man in latex. Nothing about their appearance suggests that they are trying to look like anything other than their biological sex.
The reality is that celebrities opt for the nonbinary option because it gives them some much-needed victim points. As young, rich, generally attractive white men and women, they're normally placed at the bottom of the identitarian hierarchy. Adopting trendy pronouns gives them a seat at the table – and a medal in the Oppression Olympics. Or in the case of someone like Ezra Miller, a nonbinary actor who is constantly whining about being misgendered, it seems to grant him a free pass with the media for some very concerning behaviour.
Nonbinary celebs like Lovato say they're 'tired' of explaining their gender to everyone. Just imagine how tired we are of listening.
Lauren Smith is an editorial assistant at spiked.
To enquire about republishing spiked's content, a right to reply or to request a correction, please contact the managing editor, Viv Regan.